Stories you shouldn't miss:
1. The federal investigation of the West Contra Costa school district's construction bond measure program has deepened, with Securities and Exchange officials
issuing an extensive subpoena for documents
, the
CoCo Times
$ reports. The subpoena shows that the SEC is probing the possible misuse of taxpayer funds in the school district's $1.6 billion bond program. West Contra Costa includes Richmond and El Cerrito schools.
[jump]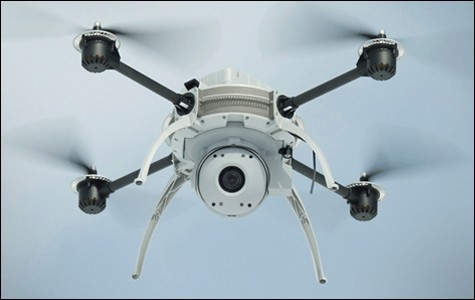 2. The state Senate voted to require law enforcement agencies to
obtain a warrant before using aerial drones
to collect criminal evidence, Reuters reports (via Rough & Tumble). The bill, which faced stiff opposition from law enforcement groups, now heads back to the Assembly for a final vote before going to Governor Jerry Brown.
3. State lawmakers approved legislation that would ask California voters in 2016
to overturn the state's ban on bilingual education
, the
SacBee
$ reports. The legislation is now waiting for Brown's signature.
4. The state Assembly narrowly passed a bill that would require
toy guns to be painted bright colors so that they're not confused with real guns
, the
SacBee
$ reports. The legislation, which comes in the wake of officer-involved shootings in which police mistakenly thought a toy gun was real, was opposed by law enforcement groups because they fear that criminals would just paint real guns to look like toy ones.
5. And organized labor
helped kill legislation that sought to ban single-use plastic bags
in the state, arguing that large corporations like Walmart that don't employ union workers would unfairly profit from the ten-cents per bag charge on paper bags included in the bill, the
Chron
reports.