Washington marijuana legalization is off to a slow, expensive start — and that's deliberate, researchers say.
One gram of marijuana — which would fit on a teaspoon — hit $38 in licensed Vancouver stores this week. That's anywhere from double to eight times the street price for pot, and an effect of
price gouging
on behalf of Washington's small cadre of state-licensed growers.
[jump] "Cannabis prices hit another new high this week at Vancouver's two stores, with 1-gram bags from one grower selling for between $32.50 and $38 after taxes. That's high, especially compared to the roughly $20 a gram charged when the stores first opened, and the street value on the black market of $5 to $10 per gram," the
Columbian
reports
.
Only 46 retailers have been approved by the state, only a few are open, and and even fewer are able to stay open without running out of product.
This isn't unintended, notes Dominic Corva with Center for the Study of Cannabis and Social Policy, a think tank. Washington plans on cutting into its black market with a very slow, deliberate roll-out of licensed stores and farms.  
"…think about the "shortage" as a completely expected situation on an historical trajectory towards market creation," Corva
writes
.
This early, rare, super-expensive legal weed is likely going to tourists who are buying it for the novelty, or rich locals who care about convenience and legality over price.
Living room dealers and their clients, may chuckle at the price gouging, but they're the proverbial frogs in the pot. The water is going to get a lot hotter in the black market as more stores open, and dozens of football fields-worth of legal pot begins to increase legal weed's availability and decrease its cost.
About 660,000 square-feet of canopy space is currently active in the state, with 1.8 million square-feet approved by the Washington Liquor Control Board.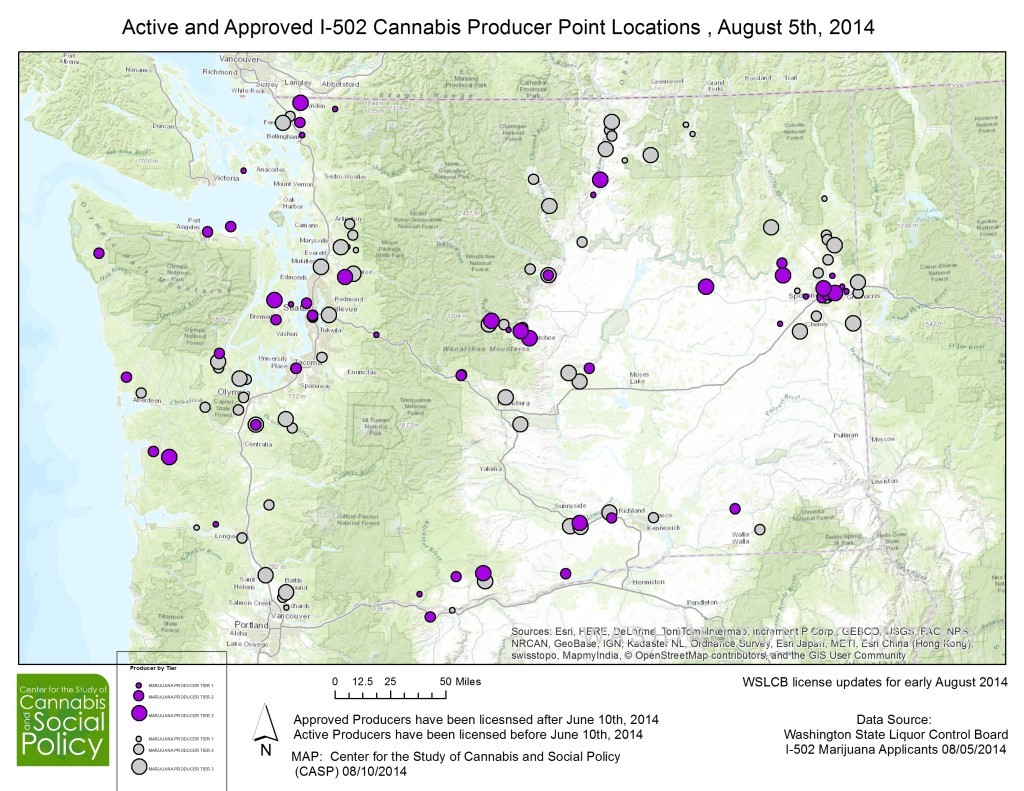 "This means that in the next two months, we expect active production to increase by about 282%," Corva writes. "Most of that will be from Tier 3 producers, of which 18 out of 61 are currently active."
Tier 3 growers are the mega-growers. "Tier 3 Canopy is on its way to swallowing up market share, … plan for substantial supply increases which will drive wholesale prices down."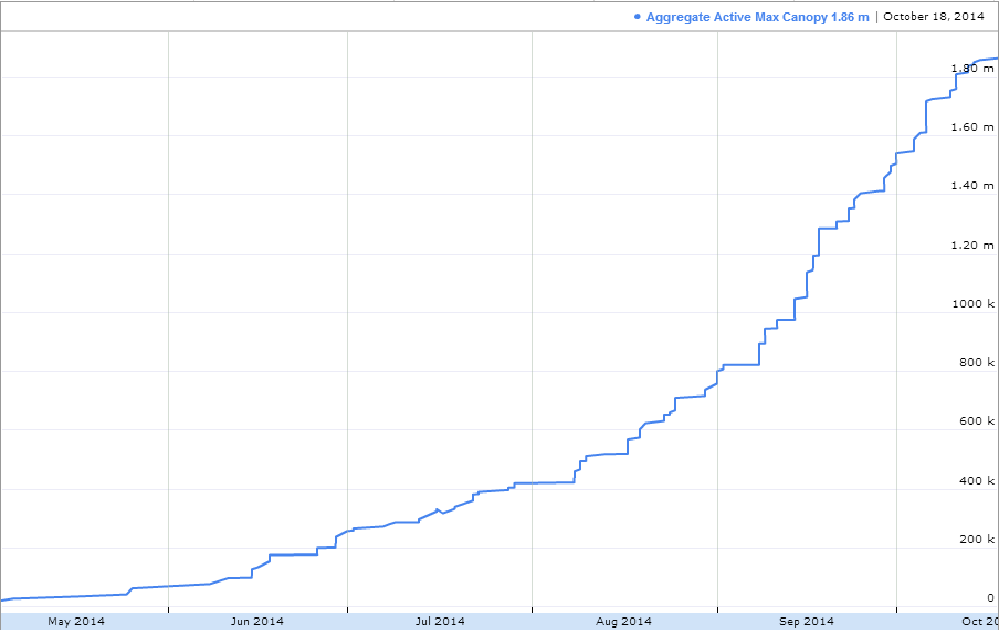 "The reader can also see that the process is gaining momentum — certainly not a characteristic of a process that is "failing" in any way," Corva writes.