Stories you shouldn't miss:
1. Coliseum City developer Floyd Kephart
got a chilly a reception
from East Bay officials and sports teams yesterday, as no members of Mayor Libby Schaaf's office, the Raiders, the A's, or the county board of supervisors showed up to his press event, the
Trib
$ and
Chron
report. Kephart rated the chances of his proposal succeeding at "fifty-fifty." Kephart has yet to reveal how he would finance the planned $4 billion project, which would include a new stadium for the Raiders, and perhaps one for the A's.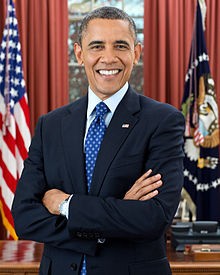 2. About
62 percent of Californians now support Obamacare
— up from 52 percent in 2010 before the Affordable Care Act went into effect, the
Mercury News
$ reports, citing a new Field Poll. Californians also gave the state high marks for its implementation of the healthcare law — which went much more smoothly than the federal rollout.
3. The same Field Poll also showed that
58 percent of state residents now support extending Obamacare health coverage to undocumented immigrants
in the state — up from 51 percent last year, the
SacBee
$ reports.
[jump]
4. The oil industry has successfully lobbied t
o water down state legislation that sought to reduce gasoline consumption by 50 percent in California by 2030
. The
SacBee
$ reports that moderate Democratic legislators, who have been targeted by Big Oil in ads and mailers, have demanded amendments that will lessen the power of state regulators overseeing the proposed new rules.
5. The California Academy of Sciences in San Francisco
has decided to cut on financial ties with the fossil fuel industry
, the
Chron
reports. The move came in response to a campaign by environmental groups.
6. And two TV news journalists
were killed on air this morning in Virginia
— apparently by a disgruntled employee at their news station, AP reports (via SFGate).