Stories you shouldn't miss:
1. Even though California has reduced its prison population by about 30,000 inmates in the past few years,
the state is still spending roughly the same amount on its prison system
, Reuters reports. The reason is largely due to the fact that the state has not reduced its number of prison guards and staffers, even though there are now fewer inmates. In fact, the cost to house an inmate has risen from $49,000 a year to $64,000 because of the excess guards and staffers.
2. During the past 48 hours,
some parts of the Bay Area have received huge amounts of rainfall — more than ten inches in areas of Sonoma County
, the
Chron
reports. Nearly 4.5 inches have fallen in parts of Santa Clara County, while Oakland and San Francisco have received about 1.5 inches of rain.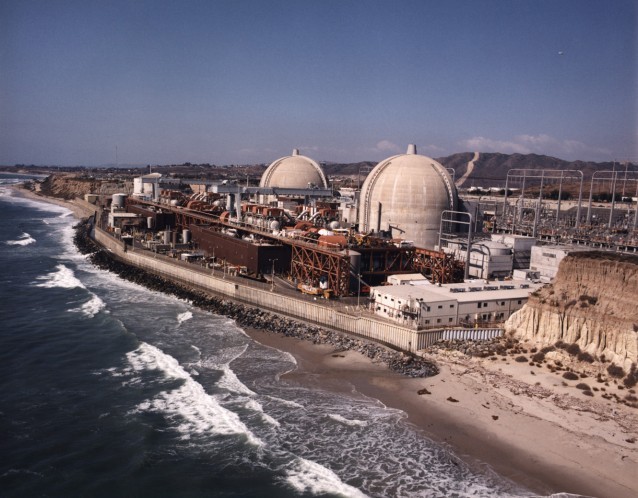 3. The administrative law judge overseeing the closure of the San Onofre nuclear power plant in Southern California has
suddenly retired amid disclosures that she engaged in backchannel communications with plant owner Southern California Edison
, the
San Diego Union-Tribune
reports (h/t Rough & Tumble). Criminal investigators are now probing communications made by CPUC Administrative Law Judge Melanie Darling. The deal to close the nuclear power plant has come under intense criticism because it calls for ratepayers to pay 70 percent of the costs.
[jump] 4. A
tearful President Obama
referenced the mass killing of young children as he announced executive orders that place new restrictions on gun purchases nationwide, the
Chron
$ reports. However, Obama's orders fall well short of what gun control advocates have been seeking, primarily because the president is limited in what he can do without the consent of the GOP-controlled Congress.
5. And ultra-conservative Senator Ted Cruz
has surged to the lead among Republican presidential candidates in California
, and is now in a statistical dead heat with fellow right-winger Donald Trump, the Bay Area News Group$ reports, citing a new Field Poll.