Stories you shouldn't miss:
1. Oakland police and Occupy Oakland protesters clashed last night until about 1 a.m. today, after cops repeatedly sprayed demonstrators with tear gas last night in order to break up the crowd, the Chron reports.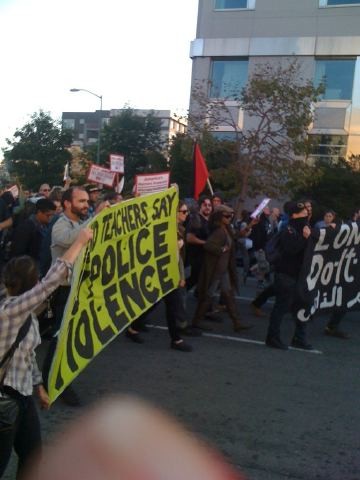 Hundreds of protesters, many of whom had been forcibly removed from the Occupy Oakland encampment in front of City Hall early Tuesday, returned in the afternoon, after marching through city streets, the Trib reports. The protesters then clashed with police for several hours, but never regained control of Frank Ogawa plaza, where their encampment had been.