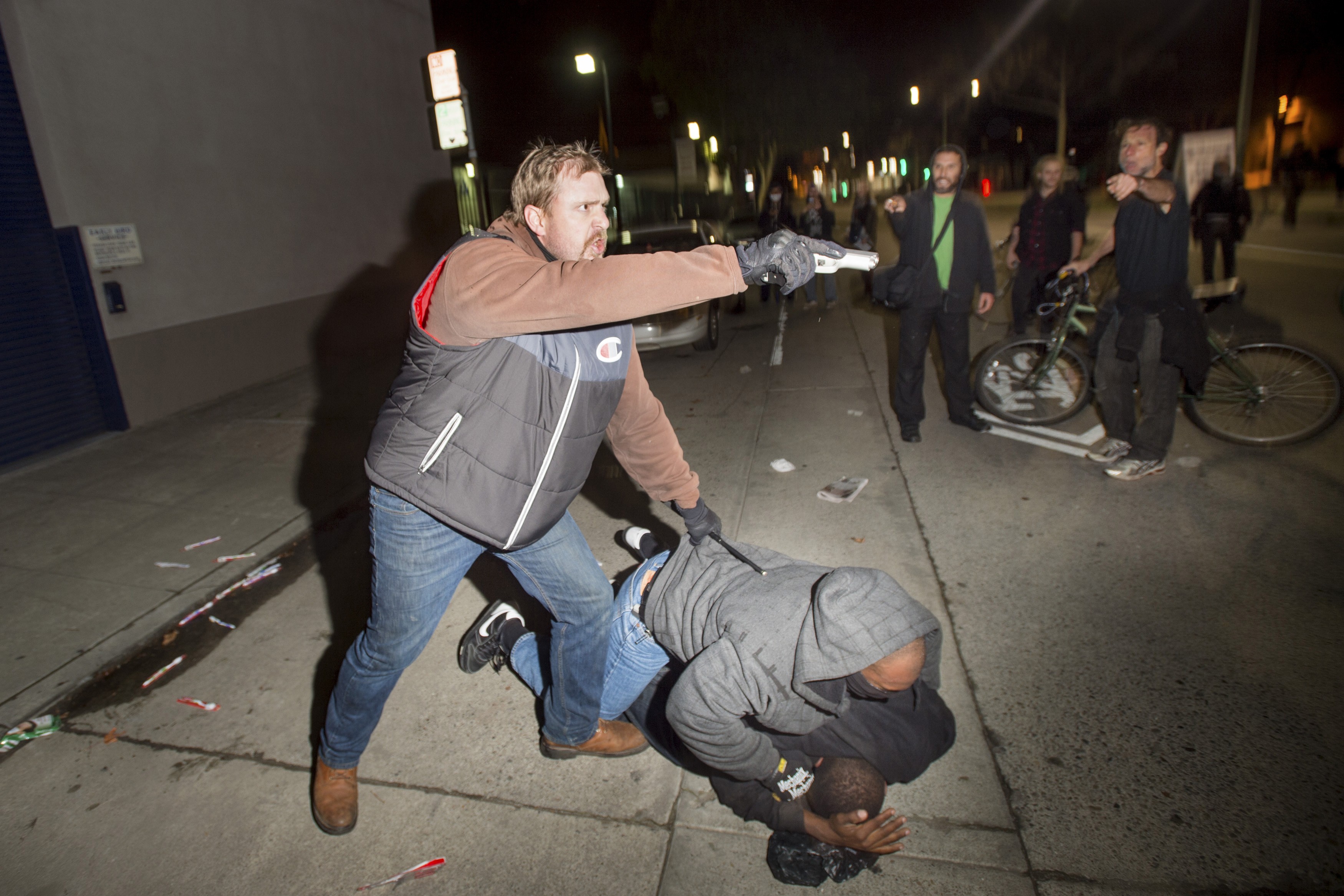 An undercover CHP officer 
pointed his handgun at journalists
and protesters last night during an anti-police-brutality demonstration in Oakland. The photo of the gun-brandishing CHP cop, first reported by Reuters and taken by freelance photographer Noah Berger, has gone viral on social media. The CHP has yet to comment on the incident, but Oakland police are referring all inquiries about it back to the CHP.
"On the evening of December 10, 2014 the Oakland Police Department responded to a request for assistance made by an outside agency near Bay and Harrison Streets in Oakland. We have received number questions about the incident. We are referring all inquiries regarding this incident to the California Highway Patrol," said Frank L. Bonifacio of OPD in a statement.
[jump] The CHP cop with the gun was working with another undercover CHP officer, who was wearing a bandana over his face, and was arresting a protester at the time of the incident.
The CHP has come under criticism for firing non-lethal weapons at protesters, and injuring at least one person, on Tuesday night in Oakland after demonstrators blocked Highway 24 for a short period of time. 
Update 11:30 a.m., Dec. 11
: OPD Lt. Chris Bolton just confirmed via Twitter that the two officers were from the CHP:
"Last night #OaklandPolice responded to a request for help during a California Highway Patrol arrest at Bay & Harrison St. (1/2)— Lt. Chris Bolton (@OPDChris) December 11, 2014"