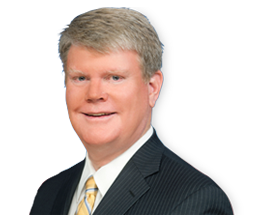 Mark Stone's big idea is back. Last week, the legislator from Monterey Bay re-introduced a bill into the state assembly that would ban single-use cigarette filters in California. Along with a growing chorus of environmental advocates and scientists, he says filtered cigarettes too often end up
as toxic plastic trash that pollute waterways and harm wildlife
. He wants them gone altogether. 
An earlier bill to ban cigarette filters, which Stone introduced in the legislature last January as AB 1504, died a fast death in the state assembly's governmental organization committee. He says Big Tobacco didn't even flinch.
"They weren't really engaged with it," he says, "because they knew they could kill it."
[jump] His first bill's failure was due in part to the opposition of the committee's chairperson, Isadore Hall, III of Los Angeles, who receives a steady stream of campaign contributions from the tobacco industry. But Hall is running in a special election for the state senate this fall, and the governmental organization committee has different leadership. Stone and his staff hope the new bill, AB 48, will have a better chance in the current session.
"We will fight hard to get people interested in the issue," said Arianna Smith, a spokesperson for Stone. "We are hopeful that the committee is going to give the bill fair and thorough consideration this year."
Stone's effort comes as pressure is building in local communities, especially in the Bay Area, to get a grip on cigarette litter. Save The Bay, a prominent Oakland-based environmental group, has launched a campaign to combat the ubiquitous presence of cigarette butts and other tobacco waste on California's beaches and in its waterways. Cigarette filters, which are made from non-biodegradable plastic, are the campaign's main target.
Stone and his staff also point out that filters offer no proven health benefits to smokers. They are, in the words of the Stanford historian and tobacco industry researcher Robert Proctor, a "fraud built into the cigarette itself."