The FBI's Public Corruption and Civil Rights Squad has filed
a bombshell complaint
against a leading figure in the California marijuana legalization movement. Ex-United Food and Commercial Workers Union organizer Dan Rush of Oakland could face federal charges for allegedly taking bribes and kickbacks, and undermining unionization efforts.
According to the unsealed affidavit, Rush took a bunch of money from members of the pot industry, including prominent figures in Oakland, and when he couldn't pay it back, he started selling union endorsements and methods to subvert unionization.
Below are some highlights, all of which are alleged in the unsealed complaint: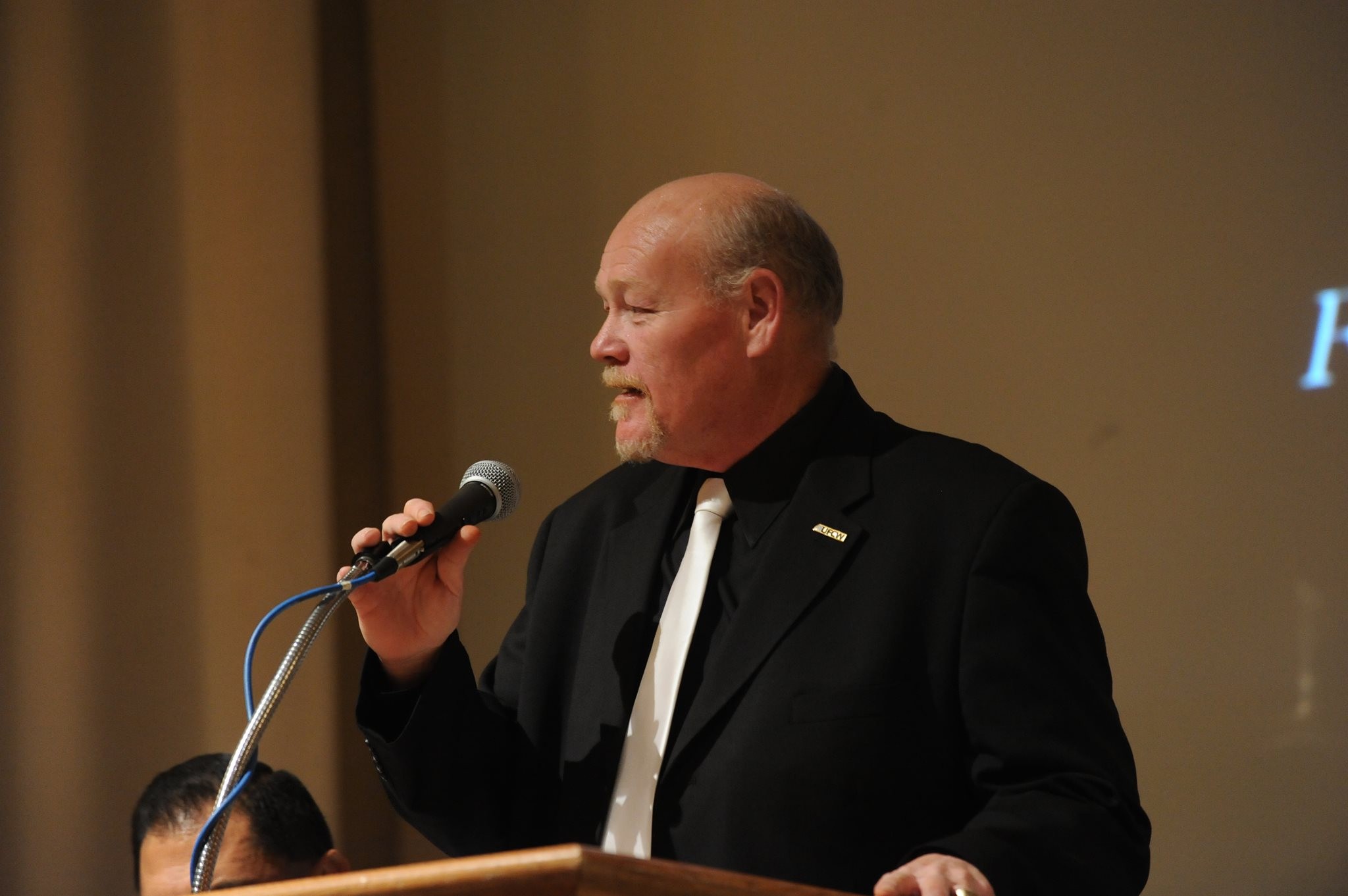 [jump]
1. A cannabis union leader, Dan Rush faces serious federal charges of bribery from 2010 to 2014.
2. The complaint alleges Rush took more than $600,000 in cash and gifts from industry operators.
3. The complaint alleges "there is probable cause to believe [the cash and gifts] violate the federal union law, and wire fraud law."
The Oakland Connection
4. Rush got involved with
Martin Kaufman
— who operates dispensaries. Kaufman loaned Rush $600,000. Kaufman associated with John Wilcox on AgraMed, the failed plan to do a legal mega-grow in Oakland. Kaufman was in construction and helped build dispensaries. He also co-runs
BLUM Oakland
with his wife and
Derek Peterson
. Since 2013, Kaufman has been helping the feds on a voluntary basis and is not to be prosecuted, according to the affidavit.
5. Rush was associated with lawyer
Marc Terbeek
, a real estate and worker's compensation attorney in Oakland. Terbeek represents dispensary operators.
6. The FBI and IRS raided Terbeek's office in January 2015 and since then he has been cooperating with investigators. 
7.
Carl Anderson
had an Oakland pot club until 2005, and wanted a new permit in 2010. Anderson tapped Rush and Terbeek with help with the application. Andersen is also cooperating with the FBI.
8. The feds got witnesses to record conversations with Rush and Terbeek.
9. The feds are saying dispensary managers essentially paid union organizers. That's illegal because it deprives potential union workers of unionization or honest services.
10. The complaint alleges that in March 2010, Rush introduced the wannabe pot club operator Anderson to Kaufman. Kaufman wanted to invest, and gave Anderson "$50,000 in cash in a paper bag" as an investment in the pot club
AMCD, Inc
. The complaint states that Rush took $35,000 of the cash and said he would keep half the money that he raised for AMCD. A few weeks later, Kaufman put another $35,000 in a paper bag for Anderson's AMCD, and Rush took $10,000 in cash. (AMCD never got a permit to operate in Oakland.)
11. Rush allegedly demanded a secret interest in AMCD, using Kaufman as a proxy.
12. According to the complaint, Kaufman also coughed up $500,000 in cash to Rush in the form of a loan at Terbeek's office. Kaufman said the money came from his share of medical marijuana operations. (Apparently Kaufman was looking to reinvest.) So he loaned Rush $500,000 to fix up an Oakland property to become a pot club.
13. Rush paid the interest on his loan from Kaufman in the form of faked "consultancy fees" to Kaufman of $3,000 per month.
14. Terbeek took the Kaufman money to retire some of Rush's other loans, which had used Rush's home as collateral.
15. Kaufman coughed up another $100,000 in loans to Rush, bringing the total due to $600,000.
16. Rush used the $100,000s to buy another house in Oakland.
Alleged Kickbacks

17. Rush allegedly got paid kickbacks for sending Terbeek legal work since 2004. Terbeek gave Rush a credit card associated with Terbeek's law firm and Terbeek paid it off.
18. Terbeek agreed to share legal fees derived from Terbeek's clients seeking permits to operate dispensaries in California, Nevada, and beyond.
19. From 2010 to 2015, Rush spent $110,000 on Terbeek's card, about $2,000 per month, for mostly personal expenses.
20.  Rush paid several large Verizon Wireless bills with Terbeek's card, mainly because Rush was paying the phone bills of his
Hell's Angels Motorcycle Club
associates.
21. One time, Terbeek wrote a kickback check to Rush with the name of the dispensary associated with the kickback in the memo line of the check. Rush said, "'Oh fuck'. … you know, you don't have to wrap the rope around my neck buddy. I'm your brother."
Default 

22.  In January 2014, Kaufman and Peterson learned they woudn't be getting their money back from Rush. Instead, Rush and Terbeek offered to pay a lower amount, proposed Kaufman write off the loan as a loss, and also promised to help Kaufman get the union stamp of approval for Kaufman's proposed Nevada dispensaries, while other competitors would not.
"The write off of [Kaufman's loan to RUSH] would go a long way towards doors slamming, slamming, slamming for other people," Terbeek said, according to the complaint.
23. In addition to promising to slam doors for Kaufman/Peterson's Nevada competitors, Rush promised to slam doors to potential unionization in Kaufman/Peterson's own shops. Rush said he wrote "that bullshit fucking [unionization] neutrality agreement … specifically so you could pull away from it."
24. Rush and Terbeek were triple-dealing in Nevada, it seems. According to a witness who believed Rush and Terbeek "were representing at least three medical marijuana groups in Nevada."
25. Rush advised Peterson on how to commit unfair labor practices.
The Blow Up

26) In April 2014, Terbeek and Peterson met in Las Vegas, and Terbeek essentially threatened Kaufman/Peterson if they tried to sue Rush for their money back.
Terbeek gave Peterson a two-page memo stating the loans were "founded on a deal involving unclean hands to launder MMJ money."
Calls to Rush, as well as the UFCW have not been returned.
The big question now is: who will Rush flip on? Stay tuned. We'll have more as we get it.
Here's the affidavit
.
Update
: 8/14 11:20 a.m.: The UCFW union released an official statement, announcing that it has fired Daniel Rush:
"To be clear, Mr. Rush has been terminated. The UFCW holds all of its employees to the highest standards, and we expect that they perform their responsibilities with integrity and honor. What Mr. Rush has been accused of is not only shocking to us, it is a betrayal for what we at the UFCW stand for.
"Going forward, the UFCW will undertake a full review of Rush's activities to determine if any worker or their family were adversely affected by his activities and if so take appropriate corrective action."
Update
: 8/14 8:31 p.m. Derek Peterson released this official statement:
"After I met Mr. Rush it was apparent the he was using his position as an executive with the UFCW to personally monetize his activities. … Once we became aware of Mr. Rush's misconduct we consulted with the Department of Justice and under the guidance and direction of the FBI we assisted in their investigation. In partnership with the FBI we were able to use money misappropriated from Mr. Kaufmans trust as the subject in a corruption sting. We have worked hard to bring legitimacy to our often misunderstood sector and we hope that the activities of one individual don't become representative of the industry in whole."