The City of Oakland is working on crafting and issuing licenses for medical cannabis farms, as well as kitchens, processors, packaging, and testing labs,
Legalization Nation
has learned.
Oakland's return to the issue of permitting medical cannabis cultivation would be its first since a historic dust-up with the federal government over licensing pot-growing in 2011.
The City of Oakland was among the first in the nation to propose licensing medical cannabis cultivation to better control the growth of the weed industry and the distribution of marijuana. Licensed facilities have better fire protection and security than unregulated grow operations. Oakland was so ahead of the curve that federal prosecutors
slapped down the idea
.
Fast forward four years later, and entire state as well as other California cities are permitting cultivation. In 2015, San Jose mandated its dispensaries grow their own bud. Colorado and Washington have state-level cultivation rules and acres of active canopy space. Oregon is not far behind.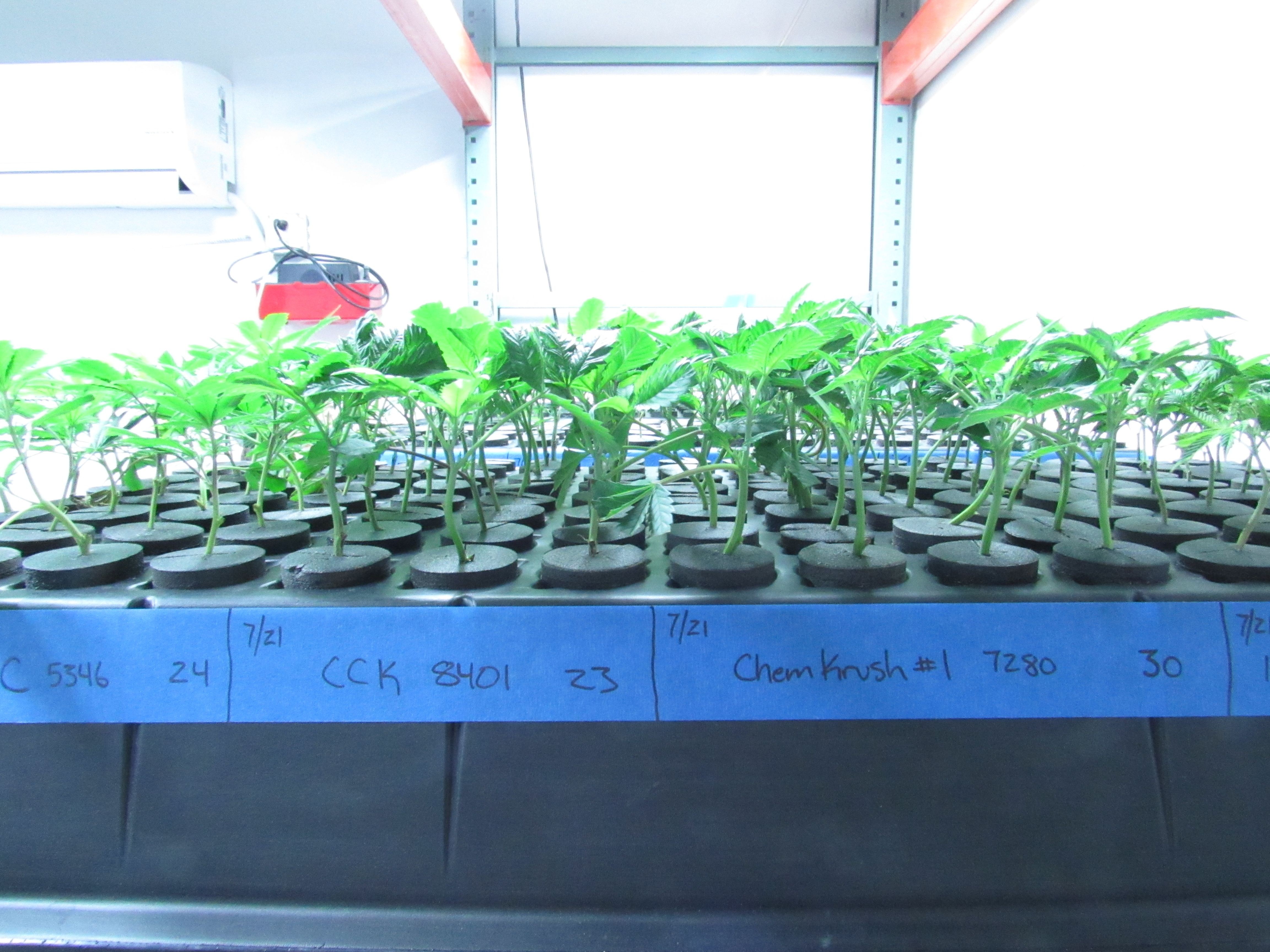 [jump]
The feds themselves have reversed course and now actively encourage strong and effective cannabis growth and distribution regulations, as part of the 
Cole Memo
. The same prosecutors that made an example of Oakland are now ordered to keep their hands off such regulations, under the
Rohrabacher-Farr amendment
.
Oakland Cannabis Regulation Commission member Sean Donahoe said the commission heard a
proposal
 on July 18 from the city to amend Oakland's dispensary ordinance and add the new licenses, chapter 5.81.
"The City Council … finds that the lack of regulation of medical cannabis facilities other than medical cannabis dispensaries, including unregulated cultivation, manufacturing and processing of medical cannabis in the City has caused and is causing ongoing impacts to the community.

These impacts include damage to buildings containing indoor medical cannabis cultivation facilities, including improper and dangerous electrical alterations and use, inadequate ventilation leading to mold and mildew, increased frequency of home-invasion robberies and similar crimes, and that many of these impacts have fallen disproportionately on residential neighborhoods. These impacts have also created an increase in response costs, including code enforcement, building, fire, and police staff time and expenses.

The City Council further finds that the creation of a permitting process implementing public health and safety standards for medical cannabis facilities other than dispensaries will not only improve public health and safety but provide a measure of certainty for legitimate businesses and thus encourage them to situate in Oakland."
Under the new rules, all of Oakland's commercial cannabis producers, labs, and kitchens would need a license, which would require annual renewal.
Cultivation would have to be done in light industrial zones, with certain exceptions.
License applicants can expect to pay a fee and submit plans for "security, waste disposal, pest management, product testing, worker safety and compensation, non-diversion of product, facility location, capitalization, business plans, applicant complaint history, criminal background checks, compliance with City building and fire codes and any additional information deemed necessary by the City Administrator. The City Administrator may design application forms specific to each permitted category and require inspections of proposed facilities."
Residential and individual limits for non-licensed medical cannabis cultivation would be 32 square feet on one parcel of land, unless part of a cooperative or collective. And collectives or cooperatives comprised of no more than three qualified patients and/or their primary caregivers would not need a license for certain pot activity. However, every member of the collective or cooperative "shall possess" an identification card issued by the County of Alameda, or the State of California, or another agency.
The ordinance is also designed to pair with to-be-crafted state-level regulations.
"Changes are coming, and smart cities and moving forward with a variety of licenses," he said. "Cannabis products don't magically manifest on stores shelves. These items come from somewhere and regulating their production is not rocket science. It's done in other states. We can figure out how to open up ordinances to allow for these products to exist, since they already do."