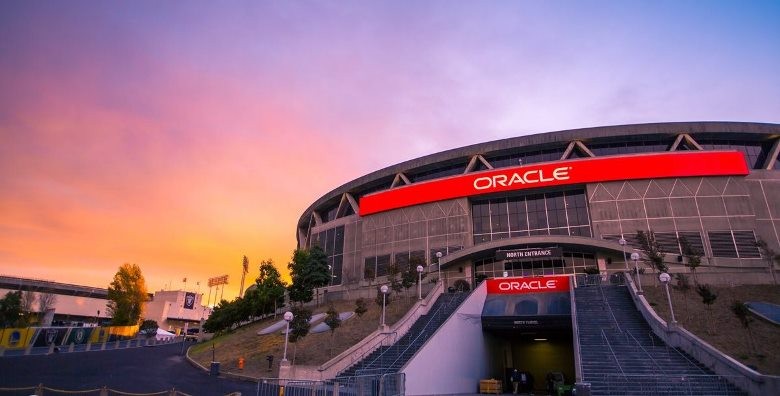 Stories you shouldn't miss for Oct. 30, 2018:
1. An arbitrator ordered the Golden State Warriors
to pay $40 million to the city of Oakland and Alameda County
to pay off the remaining debt on Oracle Arena when the team leaves for San Francisco next year, reports Megan Cassidy of the
San Francisco Chronicle
$. The Warriors had contended that they weren't responsible for the remaining debt, but the arbitrator agreed with city and county officials who argued that the team's lease agreement required the Warriors to pay. The debt was incurred in 1996 at the Warriors' request to refurbish the Arena.
2. Authorities say a Bay Area couple from India
fell to their deaths from a cliff in Yosemite while taking a selfie
, reports Paul Rogers of the
Mercury News
$. "Yosemite National Park officials on Monday said the young married couple — Meenakshi Moorthy, 30, and her husband, Vishnu Viswanath, 29 — both born in India, but living and working in the Bay Area, were the two who died last week in a fall from Taft Point, a scenic overlook located 3,500 feet above Yosemite Valley."
3. The so-called MAGAbomber, Cesar Altieri Sayoc Jr., who sent bombs to more than a dozen prominent critics of President Trump, including the Obamas and the Clintons,
kept lists suggesting that he had more than 100 targets, including people in California
, reports Richard Winton of the
LA Times
$. "The FBI has warned that other devices may still be in the mail system."
4. President Trump says
he will sign an executive order to try to eliminate birthright citizenship
in the United States, but legal scholars say such a move would clearly be unconstitutional, the
Washington Post
$ reports.
5. And "local and national officials
are declining to appear with President Donald Trump on Tuesday when he visits a grieving Pittsburgh
, where funerals for slain congregants at the Tree of Life synagogue are set to begin," CNN reports. "Senate Majority Leader Mitch McConnell, House Speaker Paul Ryan, Senate Minority Leader Chuck Schumer, and House Minority Leader Nancy Pelosi were all invited to join the President but were not planning to take part in the visit, according to two congressional sources. Through their offices, McConnell and Ryan both cited scheduling conflicts."
$ = news stories that may require payment to read.