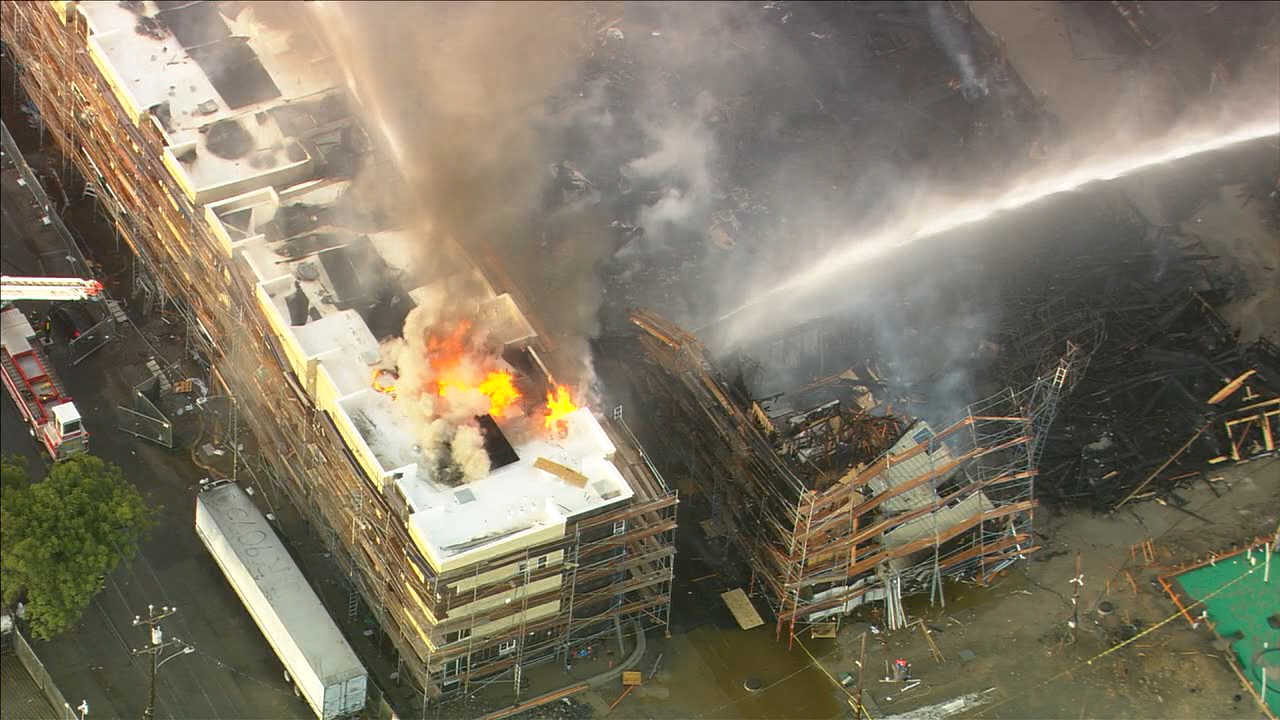 Stories you shouldn't miss for Oct. 29, 2018:
1. Housing experts say recent fires that have destroyed housing projects in Oakland and Emeryville
likely will increase prices in the area
, reports Marissa Kendall of the Bay Area News Group$. The devastating fires, which have gutted five major housing projects in the past two years, are expected to increase insurance costs, making housing more expensive to build, and will delay the completion of housing developments, thereby intensifying pressure on the already over-heated housing market.
2. Oakland's equity cannabis program, touted by some as a national model for helping right the wrongs of the Drug War,
is on the brink of collapse
, reports Otis R. Taylor Jr. of the
San Francisco Chronicle
. The program, which was supposed to help Black and Brown residents in certain areas of the city, has been mostly a failure, with startup cannabis businesses unable to get the funding and support they need to survive.
3. The National Weather Service
is forecasting dangerous fire conditions
beginning tonight in the East Bay and North Bay hills, reports Mark Gomez of the Bay Area News Group$. Dry conditions with high winds are expected to last until Wednesday.
4. The Berkeley Zoning Board
approved an eight-story student-housing project on Bancroft Way
, reports Emilie Raguso of Berkeleyside. The project, between Telegraph Avenue and Bowditch, will feature 301 bedrooms and 330 beds.
5. The Berkeley Zoning Board also
greenlighted an 18-story, 274-unit housing project in downtown
, reports Emilie Raguso of Berkeleyside. The "Shattuck Terrace Green Apartments at 2190 Shattuck Ave., at Allston Way, will bring $10.1 million to the city's Housing Trust Fund," to be used for affordable housing in the city.
6. "Black and Latinx UC workers
are more likely to be fired and get smaller raises when they are promoted
," reports Alexa Vanhooser of the
Daily Cal
, citing a new study by the American Federation of State, County and Municipal Employees, or AFSCME, Local 3299.
7. And in the wake of the horrific mass-shooting at a Pittsburgh synagogue on Saturday during which 11 congregants were killed by a right-wing terrorist, area Jewish leaders
are telling President Trump that he's not welcome
until he denounces far-right nationalist and anti-Semitic groups, the
Washington Post
$ reports.
$ = news stories that may require payment to read.