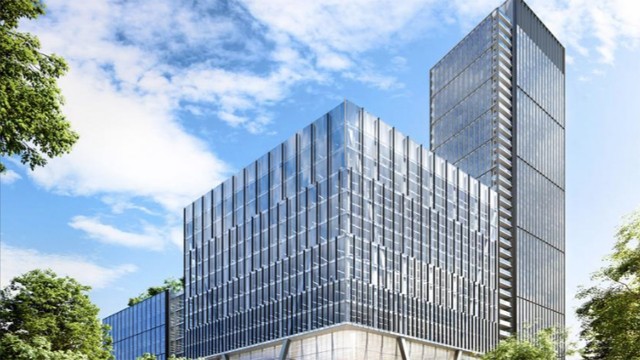 Stories you shouldn't miss for Oct. 3, 2017:
1. A mega housing project proposed for Uptown Oakland
could become office space instead
, reports Roland Li of the
San Francisco Business Times
$. Developers Lane Partners and Strategic Urban Development Alliance LLC have filed an alternative plan that would replace their original proposal to build 395 units of housing at 2100 Telegraph Ave. with 1.57 million square feet of office space. The developers have yet to reveal why they're proposing to switch their plan, but there's a lack of downtown-area office space in Oakland.
2. Even though Facebook and Google promised to limit fake news after last year's presidential election was overrun by it,
the two tech giants pushed fake stories about the Las Vegas mass shooting
on Monday, reports David Pierson of the
LA Times
$. The companies' algorithms amplified bogus conspiracy theories and fake news stories that misidentified the gunman who killed 59 people. The companies said they are working to fix the problem.
3. Police found
a total of 42 guns
in the Las Vegas hotel room and the Nevada home of gunman Stephen Paddock, 64, and CNN notes that
Nevada has some of the least restrictive gun laws in the nation
. You don't need a permit to buy a gun in Nevada or undergo a waiting period, nor are you required to get a license or register a firearm. There's also no limit on the number of guns a person can buy at one time; carrying an unconcealed firearm in public is lawful; and it's legal to have assault weapons and high-capacity magazines.
4. ICYMI: U.S. District Judge William Orrick, who recently took over the Oakland police federal oversight case, said
he will not require any discipline
of OPD commanders who bungled the criminal investigation into the Celeste Guap sex abuse scandal and then were later promoted by new Police Chief Anne Kirkpatrick. Orrick said "the past is the past," and effectively closed the case.
5. And rock superstar Tom Petty
died of a heart attack
on Monday at the age of 66.
$ = news stories that may require payment to read.