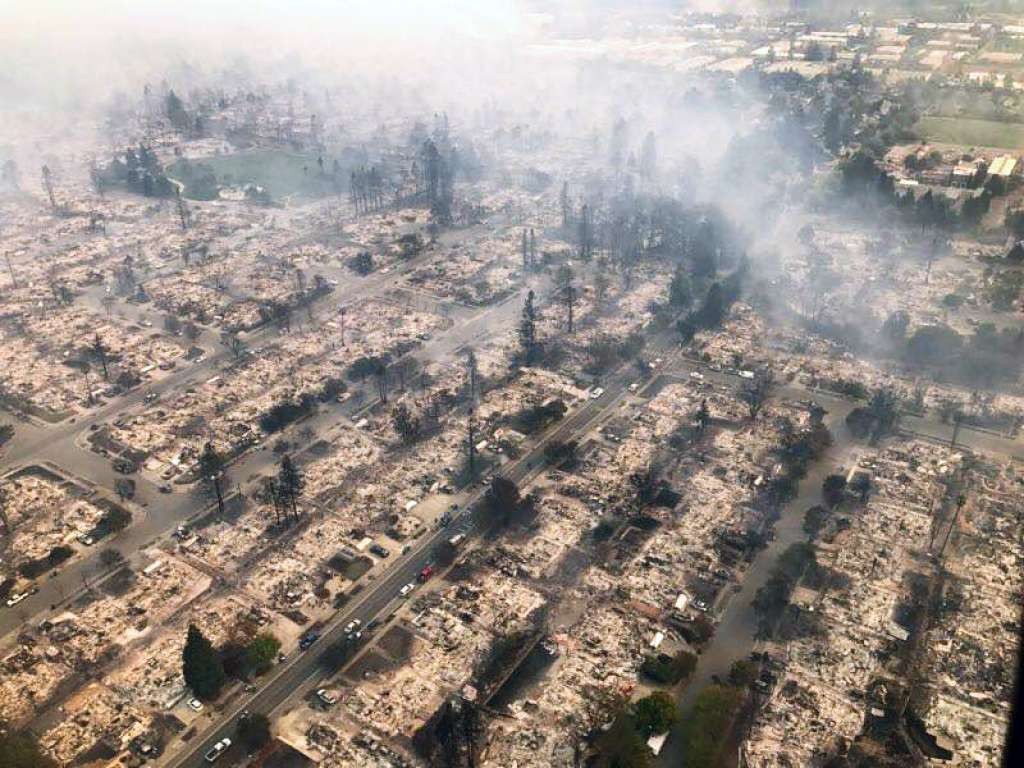 Stories you shouldn't miss for Oct. 10, 2017:
1. The massive fires that have ravaged Sonoma, Napa, and Mendocino counties
have killed at least 13 people
, and
150 people have been reported missing
, the
San Francisco Chronicle
reports. The blazes have destroyed at least 1,500 structures and burned more than 100,000 acres. The so-called Tubbs Fire, which began near Calistoga and swept through Santa Rosa, wreaked the most devastation, leveling entire neighborhoods and prompting tens of thousands of residents to flee. Several wineries, restaurants, and iconic Wine Country businesses
also burned to the ground
.
2. Wildfires
are also ripping through Yuba, Butte, and Nevada counties
in the Sierra foothills, torching 20,000 acres and forcing widespread evacuations, the
Sacramento Bee
$ reports. And a major fire in Orange County
has destroyed at least 24 structures
, the
LA Times
$ reports. The blazes, like the ones in the North Bay, have been fueled by hot, dry autumn winds.
3. Trump administration EPA head Scott Pruitt announced that his agency
will roll back Obama-era climate change rules
,
The New York Times
$ reports. The move will overturn Obama's Clean Power Plan, which was designed to slash greenhouse gas emissions, and will make it unlikely that the United States will live up to the Paris climate accords.
4. Tens of thousands of Puerto Rican residents
continue to flee to the U.S. mainland, three weeks after Hurricane Maria devastated the island
, the
LA Times
$ reports. As U.S. citizens, the evacuees have the right to move to anywhere in the country. And the Trump administration continues to come under fire for its slow-footed response to the Puerto Rico disaster.
5. And the
Washington Post
$ reports that President Trump
made at least 1,328 false or misleading statements during the first 263 days
of his administration. He has averaged five false or misleading claims a day.
$ = news stories that may require payment to read.