Stories you shouldn't miss:
1. Federal investigators revealed that a trainee was operating the BART train that was involved in Saturday's crash that killed two workers, the Mercury News reports. The trainee, who is also a BART manager, was preparing to drive trains during the strike — a move that employee unions had warned would be dangerous. Saturday's fatal incident also appears to have helped bring an end to the strike, as both sides agreed last night to a tentative contract deal. BART trains, as a result, restarted this morning with limited service and full service is expected to be restored by this afternoon's commute.
[jump]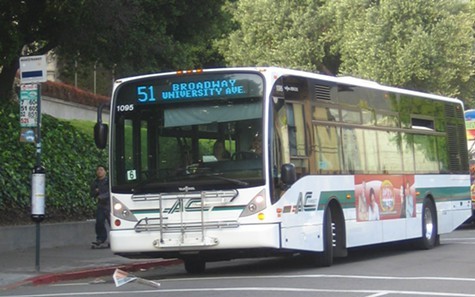 2. AC Transit bus drivers told a fact-finding panel that they threatened to go on strike in part because of concerns about safety issues and violence on buses, the CoCo Times reports. The drivers also are unhappy with limited meal and bathroom breaks — and a proposal that they pay higher health care premiums. The drivers have twice voted down tentative contracts that their union leaders have reached with AC Transit management. The fact-finding panel is expected to recommend a sixty-day cooling off period in the labor dispute.
3. Obama administration officials pushed forward with the rollout of the nation's new health care exchanges even though they knew the government website would likely crash, the Washington Post reports. Pre-launch tests had shown that the website was plagued with problems. The president apologized for the website issues and vowed to get them fixed quickly.
4. The family of a Berkeley man who was slain by a trespasser after he called 911 reached a settlement with the city that includes reforms to Berkeley's emergency response system, the Trib reports. The city, however, is not paying out any monetary settlement in the death of Peter Cukor.
5. And ex-Alameda County Superior Court Judge Paul Seeman was sentenced to five years probation and surrendered his law license for stealing more than $5,600 from his elderly neighbor, the Trib reports. Investigators originally accused Seeman of stealing more than a $1 million, but could not prove it.