Stories you shouldn't miss: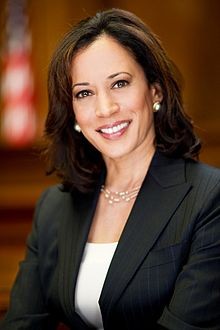 1. California Attorney General Kamala Harris announced this morning that
she's launching a run for the US Senate
seat to be vacated by Barbara Boxer in 2016, the
Chron
reports. Lieutenant Governor Gavin Newsom announced on Monday that he will not run for Boxer's spot, and is instead expected to make a bid for the governor's office when Jerry Brown is termed out in 2018. Other Democrats who are considering running against Harris include ex-Los Angeles Mayor Antonio Villaraigosa, Congressmembers Eric Swalwell of Dublin and John Garamendi of Walnut Grove, and ex-Congressmember Ellen Tauscher of Contra Costa County.
2. The University of California received
a record number of applications
— about 194,000 — for admission this fall, the
Chron
reports. In addition, for the first time, more than a third of all applicants were Latino students. UC officials said the surge in applications was due to their efforts to inform families about financial aid.
[jump] 3. In a
stinging rebuke to Big Agribusiness
in California, the US Supreme Court refused to hear an appeal in which western San Joaquin Valley farmers sought to overturn federal protections for the Delta Smelt, KQED reports. Big Ag had challenged the federal restrictions placed on pumping water out of the Delta that are designed to protect the small fish.
4. State regulators
levied a record fine — $27.5 million — against Mercury Insurance Company
for illegally charging fees to its automobile insurance customers from 1999 to 2004, the
LA Times
$ reports.
5. Teachers at Berkeley's Adult School are imploring the city's school board to
scuttle a proposal in which the adult education program would be replaced by a new elementary school
, the
Trib
$ reports. The school district says it needs the new elementary school to satisfy rising demand.
6. And the Bay Area
tied the record on Monday for consecutive Spare the Air days
— with eleven — as air pollution enveloped the region due to the high-pressure system parked off the West Coast, the
Chron
reports. However, today is not a Spare the Air day because light winds from the west are pushing pollution inland.