Stories you shouldn't miss:
1. About 2,600 Kaiser mental healthcare workers
planned to go on strike this morning for five days
in protest over the lack of staffing, the
Chron
reports. Staffers say that mental healthcare patients are being forced to wait too long for appointments.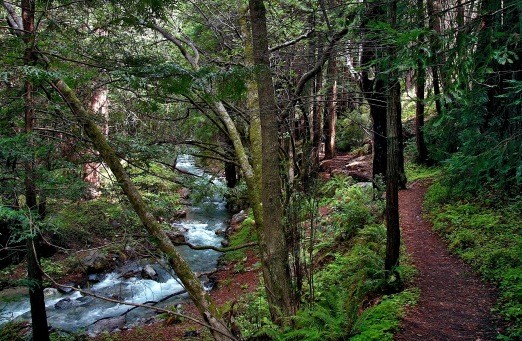 2. California's state park system, once the envy of the nation,
will remain in financial peril under Governor Jerry Brown's proposed budget
, park advocates say, according to the
Santa Rosa Press Democrat
(via Rough & Tumble). The governor proposes increasing spending for parks by only $2.8 million over the previous year, which advocates say is not enough to fund the system.
[jump] 3. The Obama administration
has quietly worked out a plan with farmers
on the arid west side of the San Joaquin Valley in which they would retire 100,000 acres of polluted farmland in return for not having to pay $342 million in federal debt they owe from the construction of the Central Valley Water Project more than a fifty years ago, the
Chron
reports.
4. California community colleges
would get a significant boost in funds
under President Obama's proposed budget, the
LA Times
$ reports.
5. And the Golden Gate Bridge
reopened last night
after being closed for the installation of a new, movable barrier that separates the north and southbound lanes.