Stories you shouldn't miss: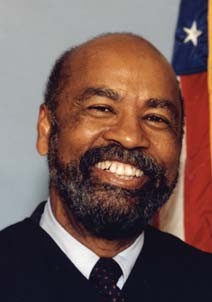 1. Federal Judge Thelton Henderson, who oversees the Oakland Police Department's reform effort, called a new report on
the lack of police discipline in the city "shocking,"
the
Trib
$ reports. Henderson ordered the probe because the city has repeatedly lost arbitration cases involving cops who engaged in misconduct. The report singled out City Attorney Barbara Parker's office for failing to prepare for arbitration hearings and for assigning private attorneys to handle police misconduct cases at the last minute. The judge said the report shows that the city attorney has been "indifferent, at best" on the issue of police discipline.
2. A state appellate court has
overturned higher rates for water wasters
in California, ruling that they violate Prop 218, and are, in effect, an illegal tax, the
SacBee
$ reports. The court ruled that so-called tiered rate systems that charge higher fees for the more water you use violate Prop 218's mandate that fees must reflect the actual costs of delivering water. Governor Jerry Brown called the court's ruling a "straitjacket" on the ability of local water agencies to slash water use in the drought.
[jump]
3. Stanford climate researchers say that California's four-year-long drought
is likely "the new normal,"
and that the state should expect long periods of dry weather from here on out because of human-caused climate change, the
Chron
$ reports.
4. Oakland is ranked as the
second-worst city in the nation for renters
— behind only San Francisco, SF Gate reports, citing a new report from
Forbes
. The magazine based its rankings on the increase in rents from "the last quarter of 2014 to now, as well as the vacancy rate, median household income, percent of income paid for housing, as well as comparing the cost of renting to that of covering the average mortgage."
5. The financially troubled San Pablo Medical Center, which serves low-income residents in Richmond and other areas of West Contra Costa County,
plans to close its doors today for good
, the
Chron
$ reports.
6. Humpback whales have made
a remarkable comeback around the globe
, and the federal government is recommending that the cetaceans, once on the brink of extinction because of overhunting, should be removed from the Endangered Species List, the
Mercury News
$ reports.
7. And San Francisco County Sheriff Ross Mirkarimi got his misdemeanor spousal abuse conviction
expunged from his record
, the
Chron
reports.