Stories you shouldn't miss:
1. A proposal to build to two condo towers — one 26 stories tall, the other, 17 — in Oakland's Jack London Square is scheduled to go before the city's Planning Commission this week, the Trib$ reports. The plan, which would add 665 housing units to the area, appears to have widespread support in City Hall, but some local residents say the towers would be too tall and would block the waterfront. Under the proposal, Ellis Partners, a private developer that controls Jack London Square, would construct a 17-story tower at the corner of Broadway and Embarcadero, and a 26-story building near Harrison and Alice streets.
[jump]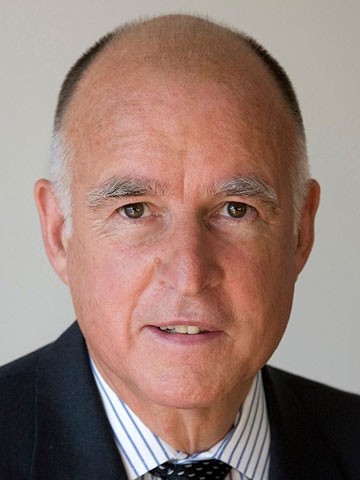 2. Environmentalists heckled Governor Jerry Brown's speech on climate change, noting that his rhetoric does not match his actions. The Mercury News$ reports that in a speech yesterday Brown called California "the epicenter of climate change," and urged other governors to join him in limiting greenhouse gas emissions. But environmental activists noted that Brown opposes a ban on fracking and last year signed legislation that could greatly expand oil drilling in California.
3. The Bay Area may more likely experience a cluster of large earthquakes in the years ahead rather than a major temblor, the Mercury News$ reports, citing a new study by US Geological Survey scientists.
4. The state Senate unanimously passed an ethics reform bill that bans lawmakers from accepting gifts from lobbyists and reduces the cap on any gift received from $440 to $200, the LA Times$ reports.
5. And embattled candidate Kathleen Knox has dropped out of the Alameda County Auditor/Controller race, the Bay Area News Group$ reports. Prosecutors have charged Knox with voter fraud, saying she registered to vote in San Leandro, but actually lives in Danville.