Stories you shouldn't miss: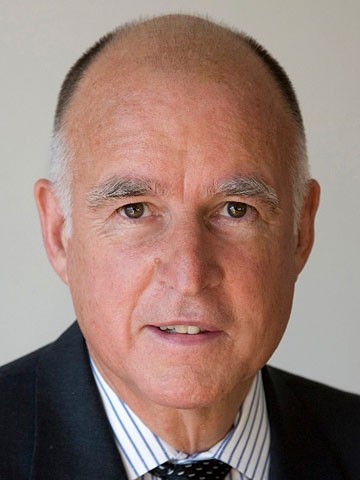 1. Steve Bohlen, the top
oil and gas regulator in Jerry Brown's administration who was under fire for allegedly giving special treatment to the governor, announced his resignation
, the AP reports (via the
Trib
$). Brown had ordered Bohlen to provide detailed information about the potential for oil drilling on the governor's private ranch in the Sacramento Valley — a move that raised questions as to whether Brown was illegally using state resources for personal gain. Bohlen also had admitted that Brown was furious with him for putting the information in an email, because it could become public.
2. California Democratic Senators Barbara Boxer and Dianne Feinstein are calling for an end
to "poisonous" rhetoric concerning Planned Parenthood, in the wake of the mass shooting on Friday by a white, right-wing terrorist in Colorado
, the
LA Times
$ reports. Anti-abortion Republicans, however, have no plans to scuttle their efforts to defund Planned Parenthood.
[jump] 3. State Senator Mark Leno, D-San Francisco, plans to reintroduce a bill that
would limit the use of solitary confinement for youth offenders to no more than four hours at a time
, the
Chron
$ reports. Research shows that solitary confinement can be severely damaging to youth, but Leno's bill died in the Assembly last year after facing fierce opposition from law enforcement groups.
4. The Port of Oakland is embarking
on a $13.95 million project to raise the height of four cranes in order to accommodate large cargo ships
, Bay City News reports (via the
Trib
$). The port will lengthen the legs on existing cranes.
5. And Californians
failed to save sufficient amounts of water to meet the governor's 25-percent cutback mandate in October,
the AP reports (h/t Rough & Tumble). Officials say it was likely because of warmer-than-normal weather during the month.