The holiday season is picking up steam, but efforts to dismantle the US Drug War and end the mass-incarceration epidemic aren't slowing down.
Activists led by the group Marijuana Majority
delivered
100,000 signatures calling for the resignation of the head of the Drug Enforcement Administration last week. The petition started after DEA head Chuck Rosenberg called medical marijuana a "joke".
"There is no doubt in my mind that my son Jagger is still alive today because of medical cannabis," stated Sebastien Cotte, whose son uses marijuana extracts to reduce severe pain and seizures, said at a press conference in front of DEA. "For our family, that's no joke."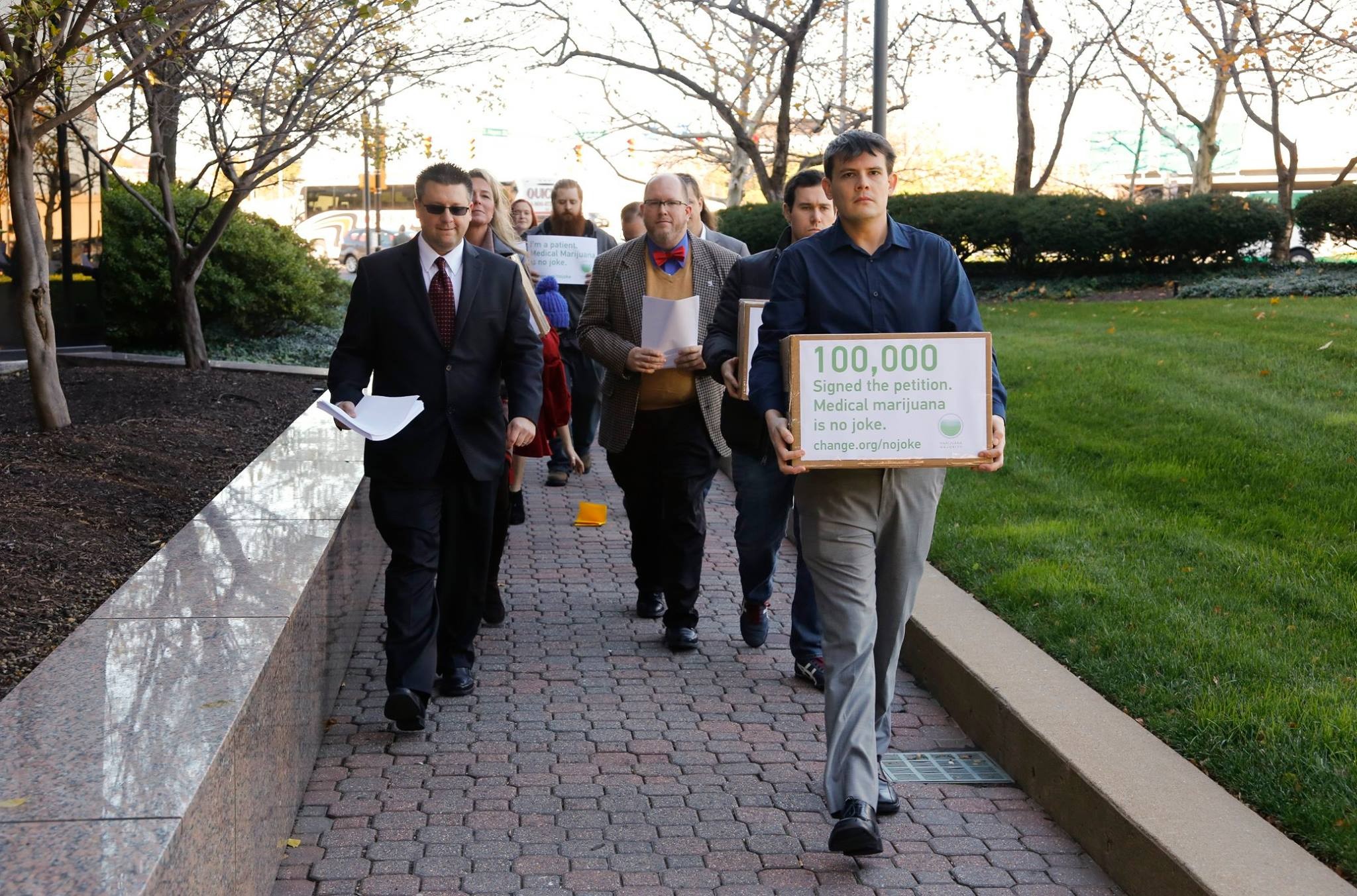 [jump]
Congressmember Barbara Lee joined in, stating: "The Acting Administrator's comments are simply inappropriate. California, Washington, DC, Guam, and 22 other states have medical marijuana laws and these laws must be respected. The federal government should not trivialize medicine nor should it be in the business of creating barriers between patients and their medicine."
Rosenberg's comments are especially galling in light of the
government's role
in "worst drug overdose epidemic in [US] history" — the opioid overdose epidemic. About 2 million Americans are addicted, and the gateway drug was FDA-approved pills
The Change.org petition to fire Rosenberg has
swollen to 125,000 signatures
.
###
Also in Washington DC — the politics of the purse continues from last year.
Los Angeles Congressmember Ted Lieu
has
moved to de-fund
the DEA's grossly ineffective marijuana eradication program.
The United States has spent hundreds of millions of dollars over decades pulling millions of pot plants out of the ground, which only encouraged high-potency indoor pot production, as well as the development of far more dangerous "synthetic" marijuana street drugs.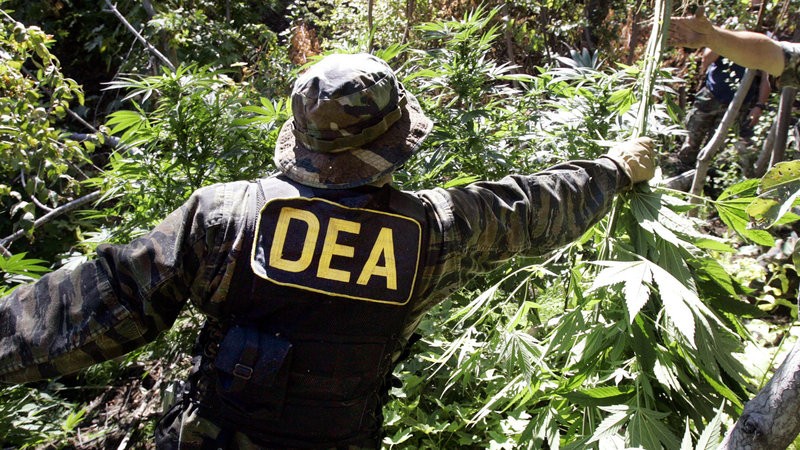 The
Washington Post
reports: "Last week a group of 12 House members led by Ted Lieu of California wrote to House leadership to push for a provision in the upcoming spending bill that would strip half of the funds away from the DEA's Cannabis Eradication Program, and put that money toward programs that "play a far more useful role in promoting the safety and economic prosperity of the American people" (ie domestic violence prevention and overall spending reduction efforts)."
The DEA's weeding operations cost $18 million per year, and it's complete drug war theater. It does nothing to change the game for cannabis prohibition.
"More recently, overzealous marijuana eradicators have launched heavily-armed raids on okra plants, and warned the Utah legislature of the threat posed by rabbits who had "cultivated a taste for the marijuana." Last year the DEA spent an average of roughly $4.20 (yes, really) for each marijuana plant it successfully uprooted. In some states, the cost to taxpayers approached $60 per uprooted plant."

The same de-funding provision passed on voice vote earlier this year without opposition from either party. Next year, Rep. Lieu will work to eradicate the program completely.
###
Also in DC, Barbara Lee and Congressmembers Sam Farr and Dana Rohrabacher again are
urging Department of Justice Attorney General Loretta Lynch to back off of Harborside Health Center.
Congress not only de-funded the DOJ's war on medical cannabis last year, but a federal judge upheld the Congressional law in a precedent-setting case against Lynnette Shaw, then California fully regulated medical cannabis. 
"The will of both voters at the ballot box and in state legislatures across the country should be respected," the Congressmembers wrote. "It is counterproductive and economically prohibitive to continue a path of hostility toward dispensaries."
###
And in one more front: the
Campaign to Regulate Marijuana Like Alcohol
in Massachusetts will submit final petition signatures today at 1 p.m. Massachusetts will be among a half-dozen states attempting to legalize adult-use cannabis in 2016. Medical marijuana laws are also likely to spread to Florida, Pennsylvania, and other states.