Stories you shouldn't miss:
1. East Bay oil refineries
are the largest water hogs — by far — in the region
, the
Chron
$ reports. The Shell refinery in Martinez guzzled an average of 11.1 million gallons of water per day last year, while the Martinez Refinery run by Tesoro used an average of 9.3 million gallons daily. Turning oil into gasoline is a hugely water-intensive enterprise. The Chevron refinery in Richmond was the largest water user in East Bay MUD's jurisdiction.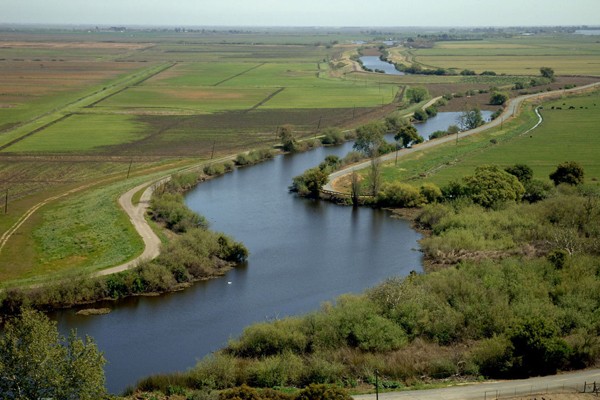 2. The National Resources Defense Council
gave the state poor marks for its handling of water conservation for agriculture — a D grade — and for failing to protect the Sacramento-San Joaquin River Delta — an F
, the
LA Times
$ reports. The NRDC, one of the nation's leading environmental groups, also gave the state a poor grade — a D — for its handling of stormwater capture and reuse. The state got better grades for urban water conservation and water recycling.
3. The same neurotoxin — domoic acid — that caused the shutdown of the state's Dungeness Crab fishing season
has also been making sea lions extremely sick along the California Coast
, the
Mercury News
$ reports. A massive algae bloom in the ocean is producing the neurotoxin, resulting in sea lions being stranded on beaches, weak, confused, and trembling.
[jump] 4. The Berkeley Zoning Board
approved two more apartment complexes in the city that will feature very little parking for tenants
, Berkeleyside reports. The projects, one each on Telegraph and Shattuck, represent the latest moves by the city to discourage car use and spur more people to walk, bike, or take mass transit.
5. The Oakland City Council
is considering a plan to allocate an $11.6 million loan for a 110-unit mixed-use housing project near the Coliseum in which half of the units would be affordable housing
, the
Chron
reports. But the nonprofit developer, Oakland Economic Development Corp, has spotty track record and no experience in housing projects — although it does have close ties to Councilmember Larry Reid.
6. The US Supreme Court ruled that consumers
must go through arbitration — instead of the courts — when they've been ripped off by corporations
, if consumer contracts stipulate arbitration, the
LA Times
$ reports. The high court's ruling overturned a California appellate court decision that allowed consumers to band together in class-action lawsuits to go after corporations that engage in wrongdoing.
7. Seattle became
the first city in the nation to allow Uber and Lyft drivers to unionize
, the AP reports.
8. The FAA announced that
privately operated drones must be registered and marked
, the
Mercury News
$ reports. The ruling follows numerous near-misses between drones and manned aircraft.
9. And a strong majority of
Republicans — 59 percent — agree with Donald Trump's proposal to ban Muslims from entering the country
, although super-majorities of Democrats and independents do not agree, the
Washington Post
$ reports.