Two important housing items are coming to the Oakland City Council's Community and Economic Development Committee on Tuesday: affordable housing impact fees and amendments to the Ellis Act Ordinance that would provide more assistance to renters evicted so that landlords can convert rental housing into condos. In addition, the Oakland police want to outfit another 120 cops with body cameras.
Impact fees:
Oakland has been working on implementing an affordable housing impact for a while now.
Tuesday's meeting
 of the Community and Economic Development Committee is the first chance for the city council to forward a specific proposal to the full council for a vote. Currently, 
the city is considering
splitting Oakland into three geographic zones, with each zone having either a different fee, or a different phase-in period. Each type of market-rate housing project (multi-family apartment buildings, single family homes, townhouses) would have a different fee applied to it. The council also has to determine when the fees would triggered – when a developer pulls building permits, or when a developer files a plan with the city? Depending on what the council decides for these and other questions, the city could raise, or forfeit tens of millions of dollars. Critics of impact fees worry if the fees are set to high, or phased in too quickly, they could stifle construction of new market rate housing in Oakland.
Ellis Act assistance:
The CED committee is
expected to vote on a specific proposal
to increase financial assistance for tenants who are evicted under a state law known as the Ellis Act. Currently, only tenants defined as low-income get assistance, and Oakland's assistance is among the lowest of California cities with rent control. The amendment would extend financial assistance to all tenants regardless of income, set a base amount of $8,000 per unit, and provide an extra $2,500 in assistance to renter households that include seniors, disabled renters, low-income people, or families with children under the age of eighteen.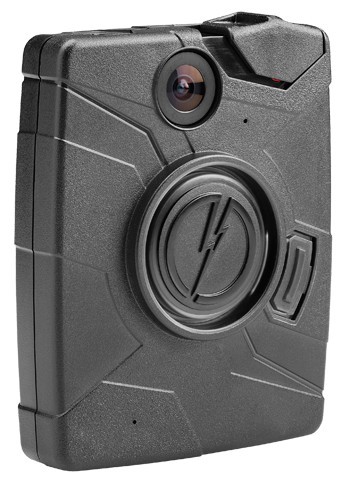 Police body cameras:
The Oakland police department is asking the public safety committee
to approve the purchase of 120 new Vievu body cameras
as well as docking stations, software, and maintenance services for a total of $1.1 million over the next three years. The department credits body cameras with reducing the number of complaints generated against the police by improving both police officer conduct, and dissuading people from making frivolous or false complaints. In order to outfit every officer with a body camera, the department wrote in a staff report that it needs 350 additional devices. Last year, 
Taser tried getting Oakland to dump Vievu
and purchase its body camera system, but Oakland appears to be sticking with its existing vendor.