Stories you shouldn't miss:
1. The California Department of Motor Vehicles
issued driver's licenses to 605,000 undocumented residents
under a new state program last year, the
LA Times
$ reports. The program was the result of legislation signed by Governor Jerry Brown, which grants undocumented workers the right to obtain driver's licenses.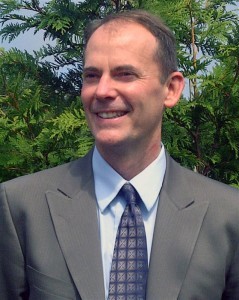 2. Numerous Democratic state lawmakers have joined the outpouring of support for California Coastal Commission Executive Director Charles Lester, who is
under fire from pro-development forces that want to oust him because of his staunch defense of the environment
, the
LA Times
$ reports. The agency has received more than 17,000 letters in recent weeks, and all but three have been in support of Lester. Governor Jerry Brown's appointees on the commission want to fire Lester because he has opposed increasing development on the state's coastline.
3. A
chunk of concrete gave way in the Bay Bridge's Yerba Buena Island tunne
l, thereby raising new concerns of corrosion, the
Chron
reports.
[jump] 4. The Berkeley Medical Cannabis Commission
has selected three finalists for the city's new dispensary permit
: iCann Health Center, which would cater to the city's senior population; Berkeley Innovative Health, which would be modeled after Hayward's Garden of Eden dispensary; and Berkeley Compassionate Care Center, which would be housed in Amoeba Records on Telegraph Avenue, Berkeleyside reports.
5. And NFL Commissioner Roger Goodell
said it's still a "priority" for the league to keep the Raiders in Oakland
, the
Chron
reports.