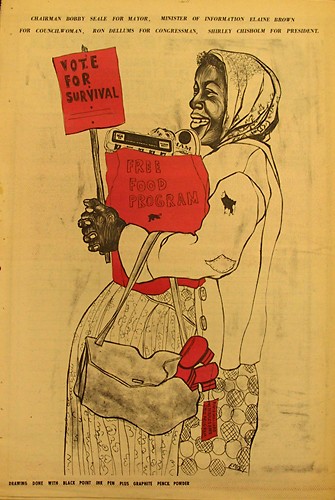 Honoring Black leaders:
To celebrate Black History and Heritage Month, the full city council will honor twelve Black leaders, including Paul Cobb, the publisher of the
Oakland Post
newspaper; Ryan Coogler, who wrote and directed the film
Fruitvale Station;
 and
Emory Douglas
, who, as minister of culture in the Black Panther Party, created memorable cultural weaponry for the Black freedom movement. The other honorees are Bishop Frank Pinkard Jr., William "Bill" Riley, Pastor George Cummings, Egypt King, Preston J. Turner, Assata Olugbala, Jean Blacksher, Gloria Jeffery, And Theo Aytchan Williams
[jump]
Coal:
This week, the Oakland City Council is expected to hire an environmental consulting firm to determine whether or not shipping coal through the city will have negative health and safety impacts on workers and Oakland residents. The coal consultant
will cost the city $208,000
. If the consultant judges that shipping coal through Oakland would harm workers and the community, the city will likely ban coal as one of the commodities that can be transported through the OBOT facility planned for construction at the old Oakland Army Base. The city council and Mayor Libby Schaaf have tread carefully on the subject of coal for almost a year now because of fears that the master developer of the old Army Base, Phil Tagami's Prologis-CCIG Oakland Global, will sue the city if it moves to prevent coal shipments through the OBOT.
As I've reported
, pro-coal businesses have already lawyered-up and are closely watching the city council's interactions with anti-coal environmental and community groups. The coal consultant, 
Environmental Science Associates
, isn't expected to deliver a report to the city council until June.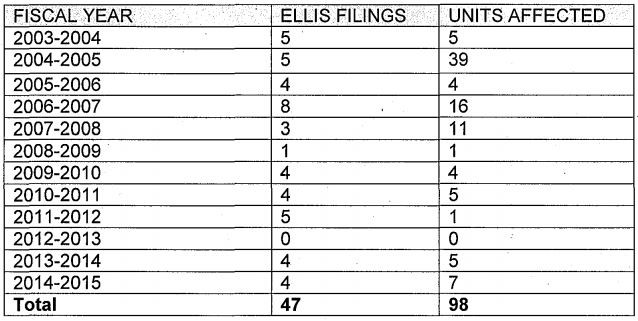 Ellis Act eviction assistance:
The full city council
will consider
this week whether or not tenants displaced from their apartments through Ellis Act evictions should receive greater financial assistance from their landlords. The Ellis Act allows a landlord to evict a tenant from their apartment if the landlord intends to "go out of business" by removing the building's apartments from the rental market. Ellis Act evictions have been a common occurrence in San Francisco where landlords turn apartments into condos to sell them. In Oakland, use of the Ellis Act has been less common, but city officials and tenant advocates fear that a small recent uptick in Ellis Act evictions portends a much larger increase in future years. The average rent in Oakland is currently $2,500 for a two-bedroom apartment, therefore the city is proposing to set baseline assistance for displaced tenants at $8,000 so that tenants can pay the average move-in cost of first and last month's rent and a security deposit, plus $500 for moving expenses. Currently, Oakland only requires landlords to provide assistance to displaced tenants who are considered low-income, and the amount of assistance is only equal to two months of the tenant's current rent, which in rent-controlled units is often far below the average fair market rent that displaced tenants will have to pay if forced to relocate.
Police settlement:
The council is also set to approve a
$2.75 million payout
to settle a lawsuit against the Oakland Police Department stemming from a fatal accident last year. Bien Cam Tran, a 58 year-old man was crossing East 12th Street last year on foot when he was struck and killed by a car being driven by Oakland police officer Devin Underwood.