Stories you shouldn't miss:
1. Organic food
can significantly lower the amount of pesticide residue in children
, the Bay Area News Group$ reports, citing a new UC Berkeley study. The Cal researchers studied groups of low-income kids from Oakland's Fruitvale district and from the Salinas Valley, and found that the amount of pesticide residue in the children dropped as much as 50 percent after they began eating an organic diet. However, pesticides still lingered in the children, likely because of environmental exposure.
2. Even though the massive methane gas leak near Porter Ranch in Southern California has been plugged,
the state is riddled with small gas leaks that produce more methane emissions
than the one generated near Porter Ranch, the
Chron
$ reports. The small leaks come from old pipes that the state's utilities have failed to properly maintain.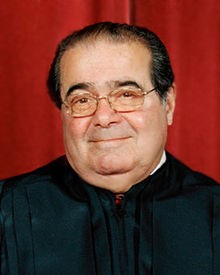 3. The death of US Supreme Court Justice Antonin Scalia — along with the insistence by Senate Republicans that they will not confirm any appointment by President Obama —
means that several key high court rulings this year could be decided in favor of liberals
, the
Chron
$ reports. There are several cases in which Scalia's death likely will result in the high court being deadlocked 4-4 — including ones involving the power and influence of unions, access to abortion, voting rights, and affirmative action in education. If that were to happen, then the lower court rulings in favor of liberals would prevail.
[jump] 4. The state legislature may be prepared to approve a $1.27 billion tax on
healthcare plans that would provide an extra $250 million a year to fund in-home care for developmentally disabled people
, the
Mercury News
$ reports. The tax, which has the backing of Governor Jerry Brown, needs two-thirds approval in both houses.
5. And a John Nelson Beck, a 73-year-old Alameda man who went missing last week in downtown Oakland,
is saddled with a $113 million judgment from the federal government for running a get-rich-quick scam
, the
Chron
$ reports.