Bells Atlas
Hyperlust
Bells Atlas' EP Hyperlust fuses high-caliber musicianship with bright, glistening pop. Though the song structures are digestible and familiar, the EP's arrangements are multilayered and expansive, and there's an iridescent quality to the way each song effortlessly shifts melodies and tempos, like light refracted by a glass prism: Keys shimmer, percussion twinkles, bass lines bounce, and the soulful vocals glide throughout with impressive range. Three of the Oakland quartet's musicians have formal jazz backgrounds. Their skilled instrumentation is bold and apparent, though no single player gets overpowered by another. Despite its complexity, Bells Atlas' music never sounds overwrought. Hyperlust is a light, playful blend of jazz, neo-soul, and indie pop that doesn't make a show of the laborious technical training at its core.
Lil B and Chance the Rapper
Free (The Based Freestyle Mixtape)
While fans have long regarded the East Bay's Lil B as a digital-age spiritual guru, Chicago's Chance the Rapper's socially conscious social-media presence and upbeat music have also garnered him an ardent following of youthful idealists. The two artists come together as a well-suited yet somewhat unexpected duo on Free (The Based Freestyle Mixtape), a whimsical, improvisational project that brings out the best in the two vocalists. Chance and Lil B's camaraderie is palpable in the humorous ways they play off of each other's lines. While Chance pushes his vocal range, Lil B delivers tighter, denser verses, resulting in a complementary juxtaposition of divergent styles. There are plenty of moments when the project sounds off-the-cuff and unpolished, but that only contributes to its unabashedly childlike sense of play.

Mansion
Early Life
Oakland rock four-piece Mansion creates an inimitably severe, alchemical sound on its debut LP, Early Life. On a first listen, its guitar-driven instrumentation might come off as a barrage of shrill distortion, but in actuality, its compositions are carefully articulated and rife with unexpected twists. Cacophonous pounding often lapses into digestible pop melodies; grating, messy chords fall into recognizable rhythms that borrow from doom metal and surf rock. Each track contains an assault of jarring noise but pulls back at the right moments to give the instruments room to breath. The musicians use intentionally out-of-tune guitars and broken distortion pedals to cultivate textured sounds that scrape, scratch, and howl, creating an aesthetic that's singularly disconcerting and brutal.
Kool John and P-Lo
Moovie!
Kool John and P-Lo portray themselves as partners in crime on a quest for the greatest night of their lives in Moovie!, the HBK Gang affiliates' effervescent collaborative album. Its tracks seduce listeners into the rappers' dimly lit, smoke-filled world, which seems to exist somewhere between last call and the after-party. Piggybacking off each other's lines with wordplay aplenty, the duo is cocky and exuberant and its lyrics offer no shortage of secondhand ego boosts. As the album's sole producer, P-Lo created slow, pared-down beats with ominous bass lines and laser-beam synths that lend the danceable tracks a dark edge. Some of P-Lo's strongest work yet, Moovie! is a testament to why he has become known as one of the central producers defining the current wave of Bay Area rap.
Botanist
EP2: Hammer of Botany
Botanist is the solo project of San Francisco auteur Otrebor, who has developed a distinct mythology through his high-drama, melodic black metal discography. With lyrics alluding to a fictional world he calls the Verdant Realm, Botanist's releases chronicle nature's vengeance against humankind, which he presents as an invasive species ravishing the planet. The unrelenting intensity of Botanist's five-track project EP2: Hammer of Botany underscores the misanthropic themes in his work. A hammer dulcimer is his primary melodic instrument rather than a guitar, and its resounding acoustics reverberate, hum, and occasionally soar over the violent rattling of his rapid-fire drumming. Botanist's pitch-shifted vocals demonically croak and screech, embodying the earthen spirits that make his self-created lore so intriguing.
EP2: Hammer of Botany by Botanist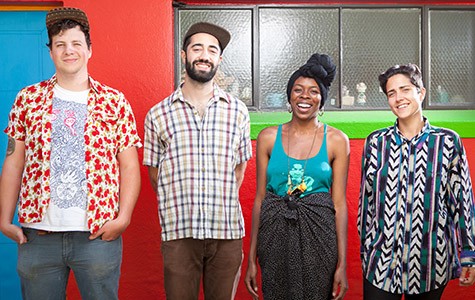 Nef the Pharaoh
Nef the Pharaoh
Vallejo rapper and E-40 protege Nef the Pharaoh made waves locally and nationally with his single "Big Tymin," a summer anthem rife with infectious exuberance and hometown pride. The single enjoyed near-ubiquitous popularity, and Nef's self-titled EP soon followed. The project features "Big Tymin" and "Boss Me," another big, upbeat party song, but also delves into vulnerable themes that fans might not expect from the young lyricist. While "Boss Me" and "Meantime" are graphic and raunchy, the EP's other tracks eschew shock factor in favor of subtle, poetic verses. "Come Pick Me Up" is the project's unexpected stand-out song and a testament to Nef's capacity for insightful storytelling. On it, he reflects on his tumultuous upbringing, becoming a father at a young age, and the cycle of poverty and crime in his South Vallejo neighborhood. Amid personal confessions, he delivers poignant societal observations. His ability to pen thoughtful verses as well as infectious hooks positions him as one of the Bay Area's most promising rising artists.
King Woman
Doubt
Bandleader Kristina Esfandiari's voice floats over crashing cymbals and clamorous guitars like a looming fog on King Woman's Doubt, the Oakland quartet's four-song doom EP. Its sinister melodies crest into torrential downpours of pounding, heavy instrumentation, and Esfandiari's resounding voice cuts through distorted guitar chords before unleashing into tempestuous, resonant howling. Massive percussion underscores the slow-building tension of her vocals. Esfandiari, who grew up in a Charismatic Christian community she described as "cult-like" in a previous interview with the Express, revealed that she uses rock 'n' roll as a way to exorcise the specters of her past. On Doubt, she converts her angst into a potent source of power, and the record culminates with a satisfying sense of catharsis.
Caleborate Hella Good
Caleborate was a relatively unknown Berkeley MC before releasing Hella Good, a full-length album that has made him one of the year's most talked-about East Bay artists. The record is multi-faceted and introspective, with production that manages to sound at once novel and vintage with its warm, soulful sonic palette. Analog instrumentation and doo-wop vocal samples factor prominently into its mid-tempo beats, calling to mind the old-school methodology of digging through record store crates for vinyl. Ambition is a major theme on Hella Good, but Caleborate uses it to give listeners candid insights into his creative process rather than indulging in excessive self-aggrandizement. His verses parse through his coming-of-age experiences, emerging with many pieces of wisdom in the process. He speaks to struggling artists, loners, and stoners, positioning himself as an underdog worth rooting for.
Tia Nomore
#Holloween
There's little doubt that Tia Nomore's got bars, but she's also a perfectionist and takes her time releasing material. Though she only had a few singles out at the time, in 2014, the hip-hop blog Thizzler on the Roof named her one of its Bay Area Freshman 10 (its last annual selection of notable local rappers before discontinuing the series). During the last weeks of 2015, Nomore released #Holloween, a three-track EP that she said is a teaser for her 2016 debut album. Her mentor, the producer Exclusive, created rambunctious, bass-heavy beats for the project, deploying glossy synth lines and mechanical samples with impeccable timing. The unostentatious, upbeat production allows Nomore's rapid-fire flow and cheeky, incisive lyrics to assume the foreground, demonstrating her songwriting chops and versatile vocal abilities.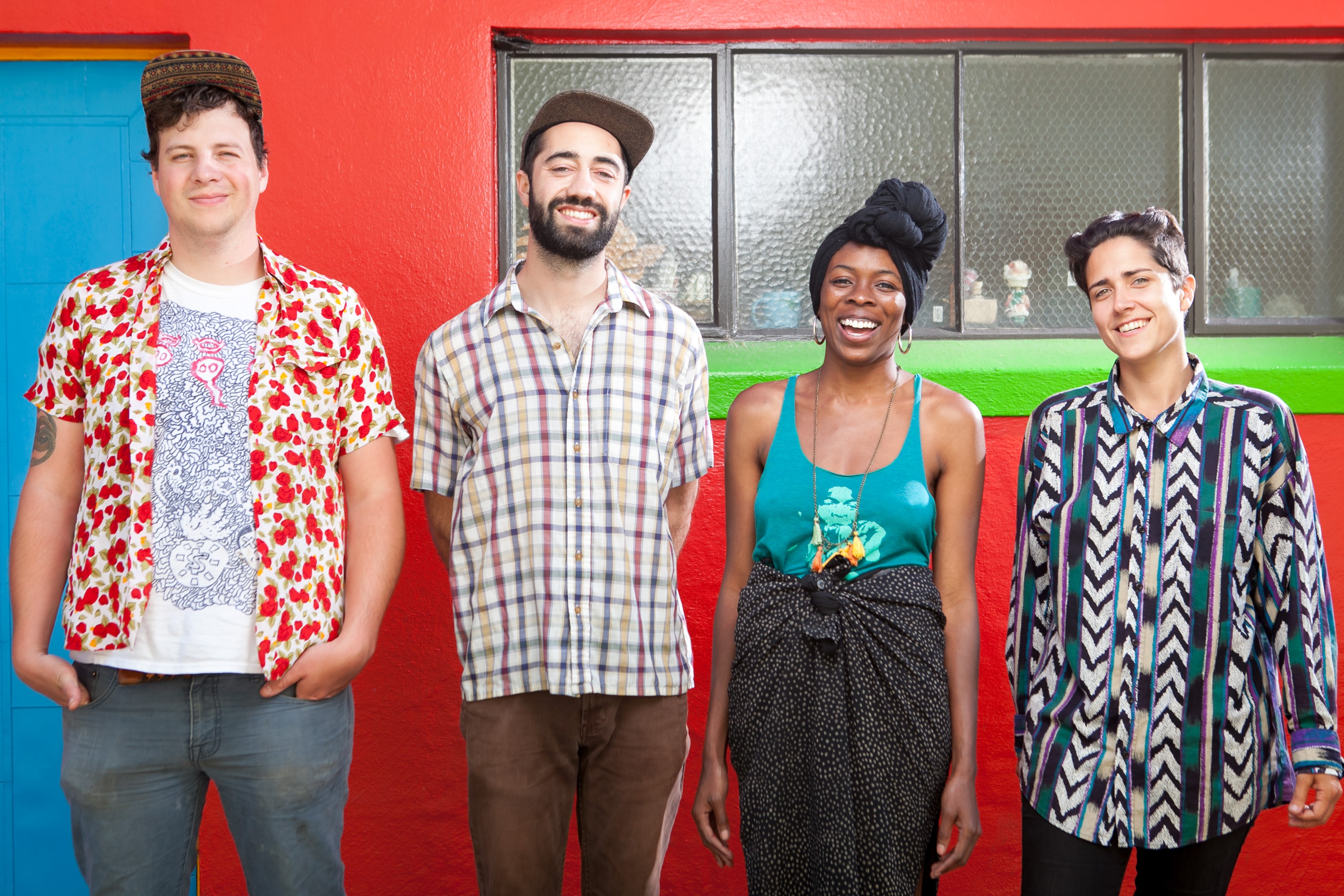 Toner
Toner LP
Toner's self-titled LP is a deceptively simple pop-punk project with plenty of unexpected earworms that prompt repeated listening. It's the brainchild of Oakland's Samuelito Cruz, who also fronts the bands Never Young and Happy Diving — grittier, noisier counterpoints to Toner's swaying, melancholy tracks. Toner LP is guitar-driven and lo-fi. Though three other musicians accompany Cruz for Toner's live shows, it's easy to picture him strumming the tracks alone in his bedroom. Indeed, the record's appeal is in its introspective qualities. In his lyrics, Cruz meditates on feelings of dejection and alienation, fantasizes about leaving suburbia, and gripes about being stuck in bed. As a guitarist, he cleverly wraps somber chords in hooky progressions that add buoyancy to the music's downcast content.
LP by TONER
Kaitlyn Aurelia Smith
Euclid
Kaitlyn Aurelia Smith has a conservatory background but switched from classical piano and guitar to electronic production after she began to experiment with a Buchla 100 synthesizer. On her album Euclid, so named after the Ancient Greek mathematician, Smith found inspiration in 3D shapes, creating psychedelic, playful songs whose structures are based on her musical interpretations of geometry. Though Smith's work is deeply rooted in theory, it doesn't come across as such. Instead, the layers of her synthesizer-driven compositions are bubbly and sparkly, with warm tones burbling throughout. The sprightly instrumentals attest to her deft ability to create innovative compositions that remain accessible and, above all else, genuinely fun.
Berner and The Jacka
Drought Season 3
Berner and The Jacka worked on Drought Season 3 before The Jacka was gunned down by an unknown assailant on 94th Avenue near MacArthur Boulevard in East Oakland last February. A purveyor of mob music, The Jacka first rose to prominence in the late Nineties with his group, Mob Figaz, before launching a successful solo career and establishing himself as a stalwart of Bay Area hip-hop. Needless to say, his death was deeply felt across the music scene and the community at large. While Berner told the Express in a previous interview that Drought Season 3 was incomplete at the time of his collaborator's death, one would be hard-pressed to guess that this was the case. Nostalgic, lush production with earthy, soulful sounds colors the sepia-toned mixtape, with the two rappers rhyming back and forth throughout. In the context of The Jacka's death, his and Berner's narrative-driven verses about the downsides of hustling and street life seem particularly foreboding.
Yassou
Video EP
In a rather SEO-unfriendly move, North Bay indie pop quintet Yassou released its 2015 EP as a series of five music videos that don't have a collective title. The project speaks to the feeling of longing for something that never was, and the human tendency to romanticize the past. I dreamed a dream/I had a daughter/Fell asleep again/Just to hold her, bandleader Lilie Bytheway-Hoy croons on "To Sink." It's an airy, melancholic track with a wistful keyboard melody that drifts over a pitter-pattering drumbeat. Like "To Sink," the project's other songs have a doleful, contemplative sonic palette that imbues them with a sense of poetic sadness.
Techie Blood
Neighborhood Watch #12 (Millions of
Dead Techies)
There's little available information about Techie Blood, the new hardcore band that features members of Stressors and Cudgel, other than its abrasive, seven-minute mixtape, Neighborhood Watch #12 aka Millions of Dead Techies. The short recording was uploaded to a mysterious YouTube channel called Guy Fieri Official in August, though the account does not appear to belong to the bleach-blond, hedgehog-haired celebrity chef. Techie Blood's music is punchy, fast, and violent, with distorted, steely instrumentation that culminates in a barrage of noise. Though Neighborhood Watch #12 sounds mechanized and industrial, it ends with a washed-out, distorted beat that strangely evokes R&B. Techie Blood's extreme name and aesthetic resonate with the anti-gentrification current in the Bay Area's rock scene, with many bands reacting to the region's skyrocketing cost of living with aggressive, angry music that departs from the garage pop of years past.
Sister Crayon
Devoted
Terra Lopez' expansive vocals assume the foreground on Sister Crayon's downtempo electropop album, Devoted. Her voice tiptoes to precarious highs, rising from breathy spoken verses to long stretches of emotive falsetto. Lopez and producer Dani Fernandez wrote Devoted under the mentorship of The Mars Volta's Omar Rodriguez Lopez. The record finds its strength in its deft use of negative space, with Fernandez' minimally percussive beats and surging, dark synth riffs leaving enough room for Lopez' operatic voice to flourish. Lopez gives equal weight to heavy-hearted lyrics and the technical aspects of singing. Much of the album is about loving tenaciously, to the point that it becomes painful. Her confessional lyricism and ornamental style remain poignant and evocative throughout.