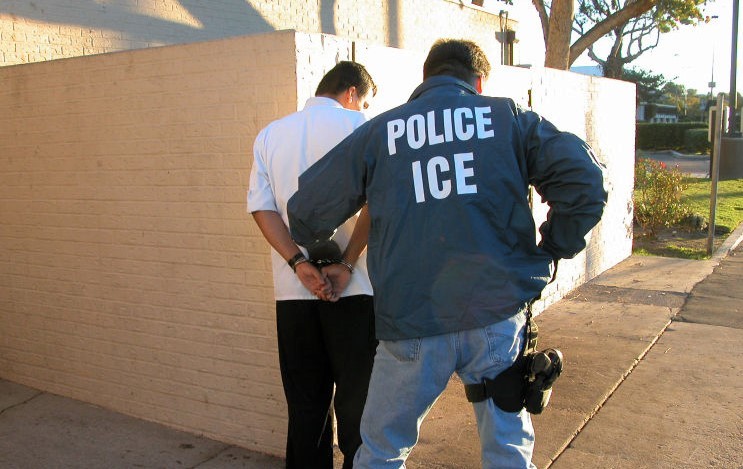 News you don't want to miss for July 11:
1.
U.S. Immigration and Customs Enforcement agents are expected to conduct raids starting this Sunday in 10 cities, including San Francisco
,
The New York Times
reports. The action had been delayed since last month. The Trump administration hopes to detain 2,000 undocumented immigrants. $$
2. A blockbuster report from
The Wall Street Journal
detailed documents that show PG&E had long known that its transmission lines were old and outdated
. Earlier this year, PG&E's equipment was found to have sparked wildfires in the state. The article is so explosive that it prompted a district court judge to order PG&E to provide line-by-line answers to allegations made in the article.
3.
The state Assembly unanimously supported Gov. Gavin Newsom's plan for bringing clean water to the state's most impoverished communities, along with every state senator, except one
, KQED reports. East Bay state Sen. Bob Wieckowski said he objected to using funds for the project that were set aside to fight greenhouse gas emissions. He argues, Californians deserve both clean air and clean water.
4.
East Bay state Sen. Nancy Skinner's bill to allow student-athletes at California universities to be paid for their name and likeness, took another step forward Tuesday
, The Deseret Sun reports. The bill, which was approved by the state Senate, is strongly opposed by the NCAA. It now heads to the Assembly Appropriations Committee sometime in August.
5.
Coaches at Tennyson High School in Hayward want gender parity for girls' sports and are accusing the school district of providing poor athletic facilities for girls, as opposed to superior fields for boys
, KGO reports. The coaches filed a complaint with the U.S. Department of Education, Office for Civil Rights.
6.
Oakland councilmembers approved the sale of a parking garage owned by the city at 2100 Telegraph Avenue that is slated to become Kaiser Permanente's new headquarters
,
Bay City News
reports. Lane Partners and Strategic Urban Development Alliance want to build a 29-story office tower at the location, along with 1.5 million sq. ft of office space and 85,000 sq. ft. of retail.
7.
"Oakland City Council voted early Wednesday to close a section of street behind Home Depot in Fruitvale
after the hardware chain store complained that homeless people parking recreational vehicles there had made employees feel unsafe," the
San Francisco Chronicle
reports. $$
$$ = Stories you may have to pay to read.