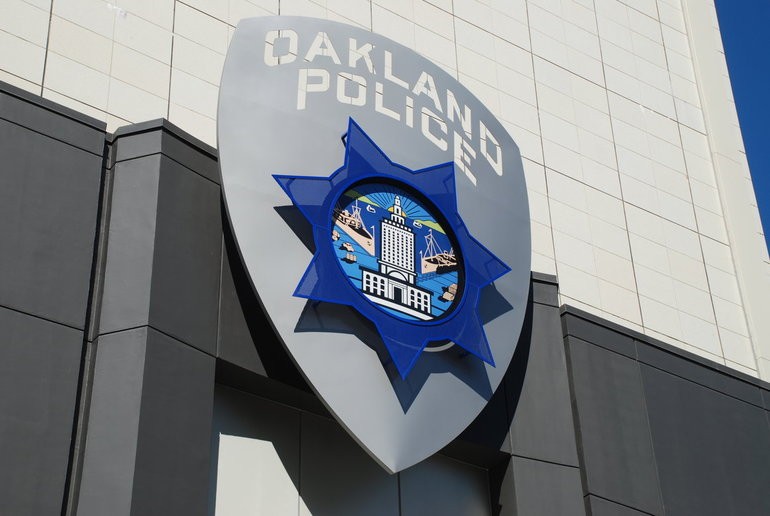 Stories you shouldn't miss for Jan. 25, 2018:
1. Oakland Police Chief Anne Kirkpatrick
acknowledged that the department violated state law by denying visas to at least two undocumented immigrants who were crime victims and were willing to cooperate with police
, reports David DeBolt of the
East Bay Times
$. In addition, OPD
likely violated the same state immigration law in hundreds of other cases
in the last few years, reports Kimberly Veklerov of the
San Francisco Chronicle
$. The state law, which went into effect in 2016, requires local law enforcement agencies to provide so-called U-visas to undocumented victims and witnesses who cooperate with police – even if those people are suspected of committing other crimes. But OPD said it was unaware of the law and is conducting an internal audit to find out how many visas it wrongly denied.
2. The Trump Department of Justice
is threatening Berkeley and other sanctuary cities that have refused to cooperate with federal immigration actions
, reports Hamed Aleaziz of the
San Francisco Chronicle
. U.S. Attorney General Jeff Sessions has also threatened the cities of San Francisco and Fremont, along with the state of California, but has yet to target Oakland and Alameda even though they are also sanctuary cities.
3. The
largest affordable housing project in four years in Oakland broke ground near the Fruitvale BART station
, reports Roland Li of the
San Francisco Business Times
$. The 94-unit, $60 million project is being built by nonprofits East Bay Asian Local Development Corp. and the Unity Council. "Units will be reserved for tenants making up to 60 percent of the area median income. At least 21 percent of the units will be reserved for formerly homeless military veterans."
4. The UC Regents
postponed a vote to raise tuition next fall following a fierce pushback from students
who said that hikes would derail their college dreams, reports Emily DeRuy of the Bay Area News Group$. "The regents had been slated to vote on increasing in-state tuition and fees by nearly $350 for the 2018-19 school year, raising total annual tuition to just shy of $13,000. The proposed increase for out-of-state students was even greater, nearly $1,000 to about $29,000."
5. Bay Area transportation officials
voted to place a $3 bridge toll hike measure on the June ballot
, reports Erin Baldassari of the
East Bay Times
$. The measure calls for increasing bridge tolls in $1 increments every few years through 2025 in order to generate billions for transportation projects throughout the region.
6. A
businessman seeking a cannabis permit in Oakland offered a city official a trip to Spain
, reports Kimberly Veklerov of the
San Francisco Chronicle
. The businessman, Dorian Gray, defended his offer to Greg Minor, who heads up Oakland's pot permitting program. Minor said he reported the offer to City Administrator Sabrina Landreth. Under city ethics laws, it's illegal for someone to offer a gift "when it is reasonably foreseeable that the public servant or candidate could be influenced by the gift in the performance of an official act."
7. And Michael T. Reynolds, the acting director of the National Park Service who came under fire from President Trump for refusing to produce photos of his inauguration to show a larger crowd than actually showed up,
has been assigned by the administration to be the new superintendent of Yosemite National Park
, reports Kurtis Alexander of the
San Francisco Chronicle
$.
$ = news stories that may require payment to read.