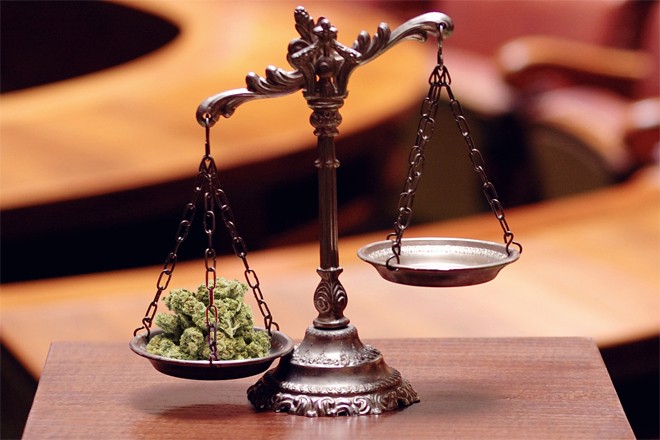 Recreational cannabis has been legal in California for less than a month, and it's already clear that the one thing growing faster than pot plants is legal battles. Battle lines are being drawn over burdensome tax policies, state law, laws favoring Walmart-size growing operations, and restrictive local laws and outright bans.
And there is still an information deficit for investors. What are the risks of starting a cannabis business? How are federal anti-pot laws going to affect new businesses? What are the insurance risks? Can new regulations be challenged?
To answer some of these questions and introduce lawyers and potential business investors to California's new legal environment, the University of Pacific School of Law is
 offering a one-day workshop on Feb. 2
.
The state's new cannabis industry is expected to exceed $20 billion annually, and when such a powerful force exists in a conflicting legal environment, it means one thing, lots of legal battles. "There is confusion, as things get settled," said McGeorge Professor Francis Mootz III. "Lawyers are poring over this, figuring out how it works. Cannabis is going from state illegal to heavily state regulated, so it's this whole culture shift that has to take place."
McGeorge is one of several law schools offering courses, conferences, and workshops on pot law and regulations. The University of Denver Strum College of Law held a two-day conference that was co-sponsored by the Cannabis Law Institute, and the Seattle University School of Law has held the Northwest Marijuana Law Conference for the past five years.
McGeorge has broadened its workshop to include valuable information for insurance brokers, real estate agents, and accountants, which makes in unique among existing law school education events.
The workshop has been tailored to include possible repercussions from U.S. Attorney General Jeff Sessions Jan. 4 announcement that the Department of Justice plans to be crack down on the thriving new cannabis industry.