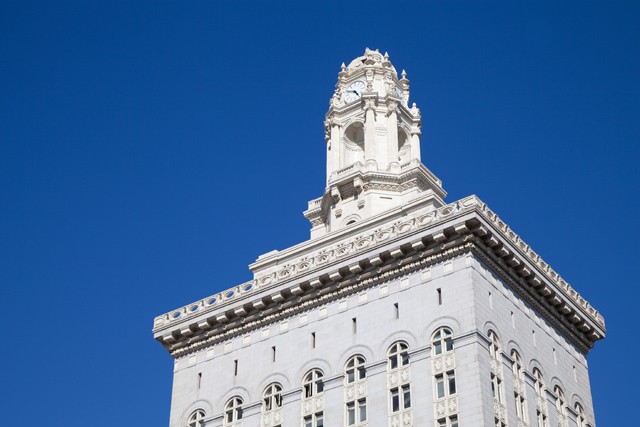 Stories you shouldn't miss for Oct. 18, 2018:
1. The Oakland City Council voted unanimously
to overturn a controversial anti-loitering law
after a lawsuit alleged that it was racially discriminatory and unconstitutional, reports Kimberly Veklerov of the
San Francisco Chronicle
$. The old law prohibited loitering on city public housing property but the recent lawsuit alleged that "the ordinance was used as a pretense to break up family gatherings and police the movement of mostly young Black men." The council also approved more
 shelter beds for homeless people
and voted to launch "a safe parking program that would give people living in their cars a place to park free of fears of break-ins or being towed by the city," reports Ali DeFazio of Oakland North.
2. The Berkeley City Council, meanwhile,
voted 7-1 to enact tougher rules on homeless people
, approving a law that bans "personal belongings that are not for sale and not 'in transit,' except mobility devices like wheelchairs and small blankets or cushions," reports Natalie Orenstein of Berkeleyside. "Proponents said the regulation simply applies to material items and is necessary on Berkeley sidewalks, where objects and debris often pile up and obstruct accessibility for pedestrians and people with disabilities. Opponents said the rules are anti-homeless, criminalizing some of the very people they purport to help."
3. Brown Sugar Kitchen, one of Oakland's most famed eateries,
has closed its West Oakland location permanently,
reports Janelle Bitker of SF.Eater. The popular restaurant is planning to open a new outlet in Uptown Oakland, but chef-owner Tanya Holland said the Mandela Parkway location was never profitable.
4. The Bay Area
has the worst roads in the nation
, according to a new report by TRIP, a Washington, D.C.-based transportation research group, reports Rachel Swan of the
San Francisco Chronicle
$. "Seventy-one percent of the streets in San Francisco, Oakland, and nearby cities are dilapidated, and the average motorist loses $1,049 a year in repair costs from driving on the bumpy pavement."
5. And the old UC Berkeley Art Museum "
could be transformed into a 90,000-square-foot incubator for life sciences
companies under a unique proposal expected to be considered next month by University of California regents," reports Ron Leuty of the
San Francisco Business Times
$. "The Bakar BioEnginuity Hub — named for real estate developer and UC benefactor Gerson Bakar, who died last year — could open in 2021 and house as many as 300 people, including graduate students and postdoctoral scholars. It would be evenly split into wet labs and office space, including student and 'maker' space."
$ = news stories that may require payment to read.