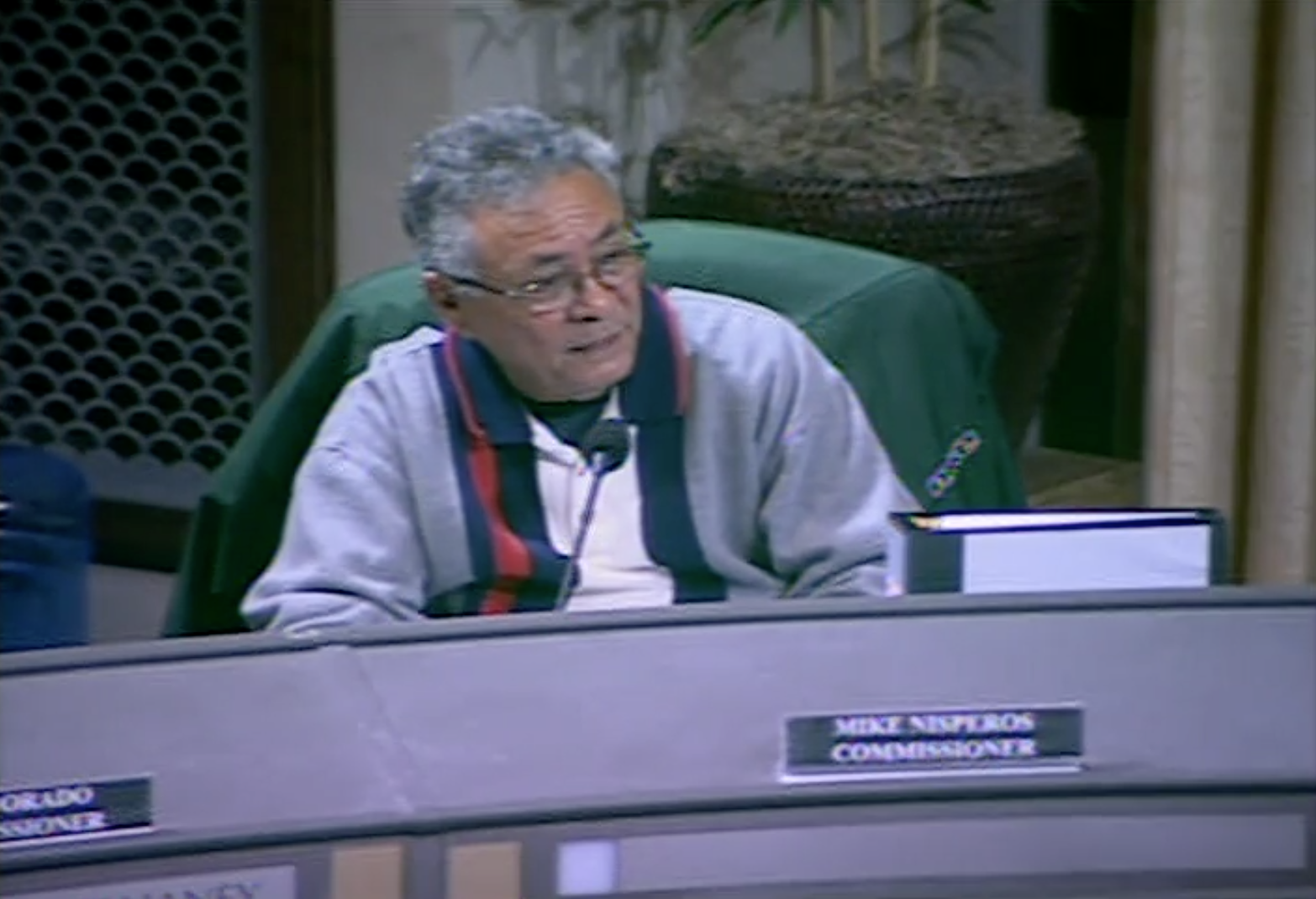 Oakland Police Commissioner Mike Nisperos plans to resign next month due to the city's residency requirement to serve on the police oversight body.
In an email Nisperos sent to Oakland City Council President Larry Reid last night, Nisperos wrote that his resignation will be effective Nov. 7 because he's moving out of Oakland. Police commissioners must be Oakland residents.
"I want to thank you, the city council, and the members of the selection committee for according me the honor and privilege of serving my beloved Oakland," Nisperos wrote.
He added that he hopes another attorney like himself will be appointed to fill the soon to be empty seat due to the many complex challenges the commission is facing. The commission was created by voters in 2016 by ballot initiative. It's first meeting was held in December 2017.
"I respectfully encourage you to ensure that one of your appointments have legal training and experience," he wrote. "Many of the issues before the commission have complex legal underpinnings that are not immediately obvious to non-attorneys. Although we do have legal counsel available, she is appropriately not engaged in the active discussions between commissioners."
Mike Nisperos was picked to serve on the newly created police commission by the civilian selection panel.
Raised in Oakland, Nisperos worked as an Alameda County prosecutor, an Air Force JAG officer, a criminal defense attorney, and an associate in the John Burris law firm where he focused on police misconduct cases. He was also a public safety analyst and he wrote the Oakland Mayor's 2001 Public Safety Plan, which called for a transition toward community policing tactics. In 1997, he helped revamp the Citizens Police Review Board after the council expanded its jurisdiction and authority.
The loss of Nisperos is another setback for the police commission which has struggled to obtain resources and staff from the city, train its members, and carry out other parts of its mission.
It's unclear, however, why Nisperos addressed his resignation letter to Reid. The city council has no role in appointing the police commissioners as they are chosen by an independent selection panel.
This selection panel met last night and discussed, among other things, the process of recruiting and retaining police commissioners.