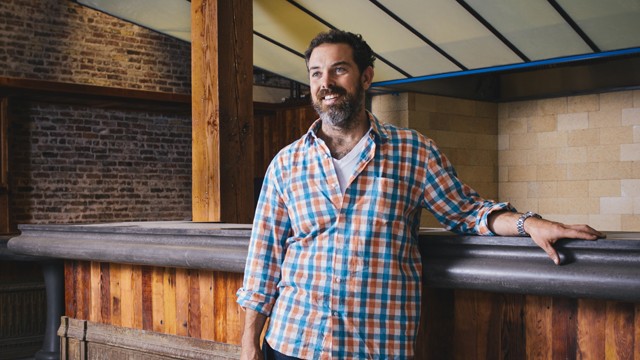 Stories you shouldn't miss for Dec. 28, 2017:
1. Charlie Hallowell, chef-owner of three celebrated Oakland restaurants — Pizzaiolo, Boot & Shoe Service, and Penrose —
has been accused of sexual harassment and verbal abuse by 17 women
, reports Tara Duggan of the
San Francisco Chronicle
. Hallowell, a former chef at Chez Panisse in Berkeley, apologized for his pervasive misconduct and has decided to step away from the businesses. The women said that "Hallowell expressed an obsession with female bodies, particularly pregnant ones, detailing romantic partners' bodily functions and sexual acts. He also routinely made vivid comparisons between food and sex or female anatomy."
2. Several
new laws that protect workers in California are going into effect on Jan. 1
, including bans on employers asking applicants about their salary history or whether they have a criminal record, reports Kathleen Pender of the
San Francisco Chronicle
$. Another new law "will require employers with 20 to 49 employees to give eligible employees up to 12 weeks of unpaid, job-protected leave to bond with a new child within the first 12 months of the child's birth, adoption, or foster placement."
3. A federal appeals court
ordered the Trump administration's EPA to tighten federal standards to protect children from toxic lead exposure
, reports Bob Egelko of the
San Francisco Chronicle
. The Ninth Circuit Court of Appeals ordered the U.S. Environmental Protection Agency "to draft new rules within 90 days and issue final regulations no more than a year later."
4. Untold numbers of Americans
are scrambling to pay property taxes before the first of the year
out of fear that the new GOP-backed tax law will slash their ability to deduct property tax payments from their federal taxes — but the IRS said the mad dash to local tax collector's offices may be a waste of time,
The New York Times
$ reports. The problem is that prepaying 2018 property taxes might not work because properties have not been properly assessed yet.
5. And another California Democratic legislator — Assemblymember Sebastian Ridley-Thomas of Los Angeles —
has resigned from office, leaving Democrats short of a two-thirds majority in the legislature
, reports Ben Bradford of Capital Public Radio (h/t Rough & Tumble). Ridley-Thomas cited health reasons for his departure.
$ = news stories that may require payment to read.
The Daily Briefing will return on Jan. 2, 2018. Happy New Year!