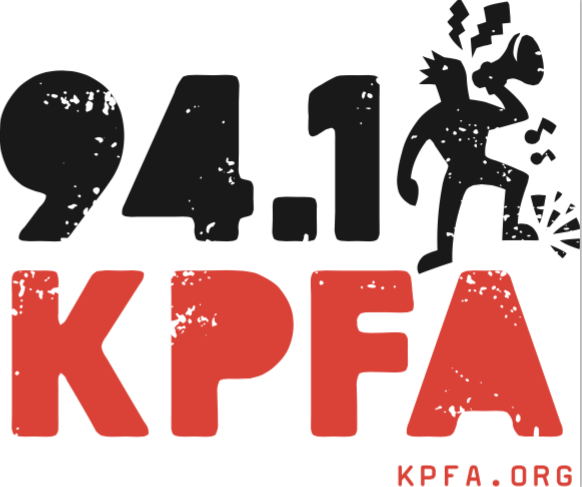 KPFA radio first went on air in 1949, broadcasting from Berkeley and chronicling wars, social movements, and scandals with depth rarely seen in the mainstream media.
But now,
KPFA
faces the possibility of closure for reasons having nothing to do with the station itself.
A ruinous lawsuit by a New York City real estate company over sister station WBAI's $1.8 million in delinquent rent has thrown the Pacifica Foundation, which owns KPFA, WBAI, and several other stations, into turmoil.
The crisis began following the 9/11 attacks on the World Trade Center which destroyed WBAI's transmission tower. Afterward, to continue broadcasting, WBAI signed a lease with the Empire State Realty Trust, a large Manhattan property owner, and began using a transmission tower on the top of the Empire State Building. ESRT subsequently increased rent by about 9 percent each year, charging more than a typical broadcasting tower costs.
WBAI's management called the rent increases unfair and complained of "being held hostage" by ESRT due to a lack of other options for a transmission tower, and the fact that the lease runs until 2020. As a result, WBAI failed to make its full rental payments and fell $1.35 million behind as of November 2016.
But ESRT successfully sued WBAI and Pacifica. Last October, a New York judge ruled that WBAI and Pacifica must pay what's owed, plus legal fees.
The judge also ruled that ESRT can seize Pacifica's assets to collect what it's owed. This could include KPFA's real estate, station license, or other property, even though KPFA is doing well financially thanks to its strong listener support. In fact, KPFA helps prop up weaker stations like WBAI.
The October ruling was devastating for Pacifica. Independent auditors wrote in
Pacifica's last financial report
 that there is "substantial doubt about the entity's ability to continue as a going concern."
Yesterday, KPFA General Manager Quincy McCoy warned the station's staff about the "imminent threat" they're facing in an email:
"Come January 12th KPFA's money and property may be seized by the Empire State Realty Trust because of a 1.8 million dollar debt of our sister station WBAI. If this happens we will cease broadcasting because we will be unable to operate the station. At that point, our building and our bank account will no longer be under our control."
Pacifica insiders say the situation has been made worse by the foundation's notorious infighting. Over many years, Pacifica's board has been slow to address its debilitating financial problems. Board members are deeply divided about how to manage the five radio stations under their control. Although some board members have been calling on Pacifica to file for chapter 11 bankruptcy to protect its assets like KPFA, it has yet to do so.
Another option is to sell WBAI's station license, which could be worth as much as $10 million. Others are opposed to this possible solution.
Doug Henwood, a longtime show host on KPFA,
wrote in a blog post today
that the Pacifica Foundation's interim executive director Bill Crosier has now called for the foundation to file for bankruptcy.
The Pacific Foundation board
is scheduled to meet tonight
to consider its options.
As to whether KPFA can survive this financial mess created by its parent foundation, McCoy told the
Express
in an email, "this is the season of miracles, I like many others in the network are hoping for the best."