Stories you shouldn't miss: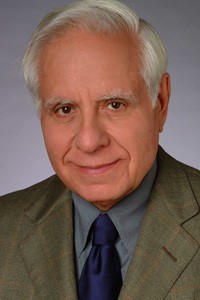 1. Oakland A's co-owner Lew Wolff told the
Trib$
that he
has no interest in the proposed Coliseum City development
, and would rather have a new stadium surrounded by acres and acres of surface parking. Wolff's comments threw a wrench into negotiations between the city, the county, the Oakland Raiders and the A's over plans for new facilities for the teams. City officials have long contended that the only way to finance new facilities for the sports teams — without using taxpayer dollars — is to build a housing, hotel, and entertainment complex, too. But Wolff said that Coliseum City would take up too much space and would force fans to park in parking structures — which he doesn't want.
2. Oakland Unified officials
have upped their wage proposal to teachers
and are now offering a 10.5 percent pay bump over the next eighteen months, the
Trib
$ reports. However, the district is also still demanding that teachers give up their seniority rights in cases in which schools are forced to downsize.
[jump]
3. The Berkeley City Council voted to enact
a one-year ban on drone use by the police department
, but agreed to exempt the fire department from the new policy, the
Trib
$ reports. The city and the police and fire departments, however, have no plans to buy drones.
4. Assembly Speaker Toni Atkins introduced new legislation that would establish a $75 fee on many real estate transactions in order to
finance more affordable housing
in California, the
LA Times
$ reports.
5. And the City of Oakland has partnered with BART
to open a free bike parking station in Uptown
near the 19th Street Station, the
Trib
$ reports.