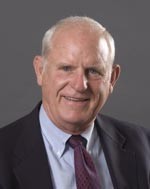 The Richmond City Council ended
a two-week logjam
last night by selecting a new councilmember to the seat left vacant when Tom Butt was elected mayor in November. The selection ends, for the time being, a rift among leftist political factions that together have made Richmond one of the most progressive cities in the country. 
By a vote of 4-0-2, with Richmond Progressive Alliance (RPA) Councilmembers Gayle McLaughlin and Jovanka Beckles abstaining, the council selected attorney Vinay Pimple, 47. Pimple has little government experience, although he has volunteered extensively in Richmond as a writing coach in city high schools and as a math and reading tutor for Literacy for Every Adult program (LEAP). Pimple, a volunteer with Richmond Trees, also has planted roughly 400 saplings on city streets. Pimple, who is visually impaired, is also a former software engineer and English teacher.
[jump] While Pimple's political leanings remain unknown, his selection means Richmond will avoid an estimated $500,000 special election and months of a potentially lame duck, six-member council with no deciding vote.
The stalemate was broken by newly elected Councilmember Eduardo Martinez, a RPA member who expressed support for Pimple from the beginning of the appointment process.
Richmond progressives won a stunning election victory in November by defeating four candidates who were supported by Chevron. The oil giant, which operates a refinery in Richmond, spent more than $3 million in an attempt to regain control of the city council from the chronically underfunded progressives. The campaign expenditure was unprecedented in a Richmond election. But the strategy backfired when the national media picked up on the campaign and presented it as a David versus Goliath struggle, which drew a great deal of support to city progressives.
However, in early February, when it came time to appoint a councilmember for Butt's seat, a rift opened with the mayor and Councilmember Jael Myrick on one side and the Richmond Progressive Alliance (RPA) on the other. The RPA was insistent on appointing only two of the eighteen potential council candidates — RPA member Marilyn Langlois and community organizer Claudia Jimenez — which would have given the RPA full control of the council without an election.
Not only were city residents uneasy about the RPA's attempt to gain control of the council, but also the campaign for their chosen appointees was mishandled. RPA leadership made false claims about political accomplishments and made questionable claims of having a voter mandate.
RPA members, mostly using social media, also made awkward attempts to demonize Butt and Myrick, who over the years have worked with RPA councilmembers to challenge Chevron dominance of city politics with lawsuits, establishing unprecedented emission standards, and putting an end to unfair utility tax structures that the refinery had enjoyed for decades. Butt and Myrick also joined RPA members in challenging Wall Street banks for unfair and predatory lending practices that generated widespread foreclosures and blight in Richmond's working class neighborhoods.
Now that the appointment is over, the council remains one of the most progressive in the Bay Area — if not the country. With the ongoing presence of the Chevron refinery and the company's inexhaustible resources, a clear micro version of the national struggle against corporate dominance of federal, state, and local government will continue to play out in Richmond, and for the time being, city progressives have the upper hand.