Stories you shouldn't miss:
1. The gap between rich and poor continues to widen nationwide, especially in US cities as urban areas are becoming increasingly segregated along economic lines, Reuters reports (via Rough & Tumble), citing a new study co-authored by UC Berkeley researchers. Severe economic segregation also is making it much more difficult for low-income residents to climb the financial ladder. For instance, it now takes a typical low-income family living in an urban area four generations "before reaching half the nation's mean income."
[jump]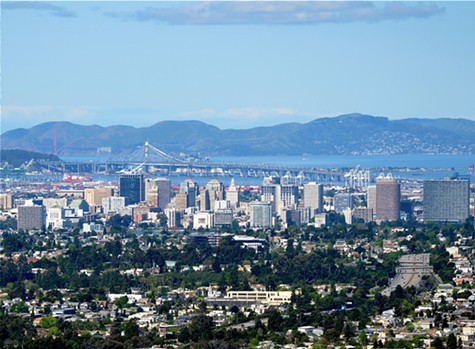 2. The East Bay job market continues to remain relatively stagnant compared to booming economies in San Francisco and Silicon Valley, the Trib reports, citing a new economic report from UCLA researchers. Alameda and Contra Costa County only made employment gains of 0.6 percent during the past year, compared to 2.5 percent in Santa Clara County and 2.3 percent in San Francisco and San Mateo counties. As a result, the East Bay has still not recovered the job losses from the Great Recession, while San Francisco and Silicon Valley are now at 2001 levels — before the dot-com bust.
3. The Obama administration got some good news from a new California poll that shows that young healthy people in the state say they plan to sign up for Obamacare, the Mercury News reports. The so-called "young invincibles" are pivotal to the success of Obamacare because they offset the costs of treating sick and poor patients.
4. The National Security Agency has been collecting up to five billion records a day on the locations of cellphones around the globe, the Washington Post$ reports, citing documents released by whistleblower Edward Snowden.
5. Governor Jerry Brown appears to be headed toward an easy reelection next year, according to a new Field Poll that shows he enjoys a wide lead over likely Republican challengers, the Chron reports.
6. Eleven people sought medical care after being trapped on a disabled BART train in the tunnel between Oakland and Orinda and inhaling smoky dust for an hour, the Trib reports. An electrical short caused the incident.
7. And the cold snap established record low temperatures in this morning — with Oakland airport reporting a frigid 30 degrees and downtown coming in at 34, the CoCo Times reports.