Stories you shouldn't miss:
1. Governor Jerry Brown vetoed legislation that was backed by Democrats and good-government and civil rights groups and
would have expanded
the state's Voting Rights Act to protect minority voters, the
Chron
reports. The bill would have allowed groups to challenge the drawing of political boundary lines on the grounds that they unfairly dilute minority votes. Supporters of the bill argued that the legislation is needed because courts in recent years have curtailed the power of the federal Voting Rights Act law. However, Brown said that he still believes current law is strong enough to protect minority voters in California.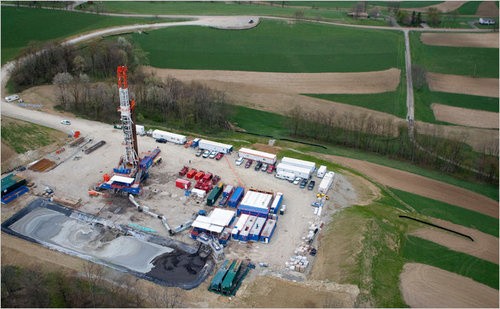 2. California's fracking law
has failed so far
to ensure that the public is fully aware of fracking activities in the state, the
Chron
reports. Some oil companies have failed to provide fracking info to state regulators, and the state itself has failed to post fracking information online in a timely manner.
3. A federal judge denied a request by PG&E to strike references to the 2010 deadly pipeline blast, ruling that the explosion
was relevant to the criminal case
involving the utility's alleged violations of pipeline safety laws, the
Chron
reports.
4. Environmentalists who are working to protect the pristine Smith River in Northern California
scored a key victory
when a mining company lost its bid to use local water sources for drilling along a tributary of the river, the 
Chron
reports. However, the British-owned Red Flat Nickel Corp. might still attempt to truck in water for the project. The Smith is the last major undammed river in California and is home to a thriving salmon run.
5. And the director of the US Secret Service, Julia Pierson, resigned following revelations of two recent security breaches in which President Obama's safety
was put at risk
,
The New York Times$
reports.