Stories you shouldn't miss:
1. Governor Jerry Brown signed legislation that will expand access to abortion — bucking a national trend and making California the only state to do so this year, the Trib reports. The new law allows nurse practitioners, certified nurse midwives, and physician assistants with special training to perform abortions in the first trimester of unwanted pregnancies. The bill — AB 154 — passed both houses of the legislature along party lines, with Democrats in support and Republicans opposed. Other states, meanwhile, have been increasingly restricting abortion access in recent years.
[jump]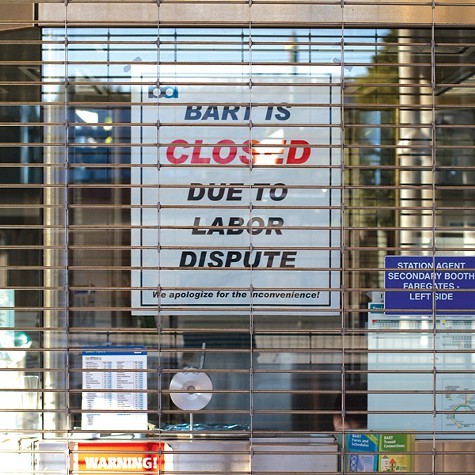 2. BART may be headed for another strike tomorrow morning as negotiations last night with the transit agency's unions failed again to produce an agreement. The deadline for reaching a deal under the governor's sixty-day cooling off period is tonight at 11:59 p.m.
3. State Senator Loni Hancock of Berkeley is expected to introduce legislation early next year that would restrict the use of solitary confinement in California prisons, Bay Area News Group reports. Inmates held a hunger strike earlier this year to protest the widespread use of solitary confinement in the state.
4. State Assembly Speaker John Perez of Los Angeles accepted gifts and gave special favors to his romantic partner even though the man was involved in an alleged massive fraud scheme, according to the Center for Investigative Reporting.
5. House Republicans are seeking a short-term deal with President Obama to stop the nation from defaulting on its debts next week — but still want to keep the federal government shut down.
6. And a new Gallup Poll shows that public approval of the Republican Party is just 28 percent nationwide — the lowest on record.