Stories you shouldn't miss:
1. An Alameda County jury has ordered AC Transit to pay $15.3 million to a woman who suffered serious back injuries when a bus sped over a speed bump in 2011, the Trib$ reports. The verdict, the largest ever personal injury judgment against AC Transit, followed testimony that included a video showing the victim, Maria Francisco, 20, getting thrown into the air, her back slamming against the roof of the bus, and then the bus driver verbally berating Francisco and accusing her of faking her injuries. AC Transit officials also refused to admit liability. Francisco has subsequently had three surgeries on her back and her medical bills have topped $1 million.
[jump]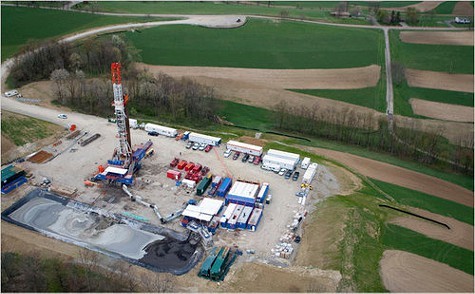 2. A strong majority of Californians — 64 percent — support a proposed tax on oil drilling in the state, the Bay Area News Group$ reports, citing a new poll commissioned by NextGen Climate Action, a group formed by billionaire environmental activist Tom Steyer. When voters were informed that California is the only state in the nation that does not have an oil extraction tax, support for the measure swelled to 75 percent. Steyer plans to put an oil tax measure on the ballot in 2016 — unless the legislature and governor enact one first. The poll also showed that most Californians want local governments to decide whether to allow fracking within their jurisdictions.
3. Doctor's Hospital in San Pablo likely will close this summer because of a lack of funding following a decision by voters to reject a proposed parcel tax, the CoCo Times$ reports. Doctor's Hospital serves about 40,000 patients a year in West Contra Costa County.
4. Apple withdrew its opposition to kill switch legislation in Sacramento, raising hopes that the bill might move forward. The Chron also reports that an anti-domestic violence group, which had allegedly opposed the bill as well, now denies that it ever did.
5. The stock values of top social media companies like Facebook and Twitter and other tech firms are in a free-fall, plummeting about 50 percent from their peak values as investors are now betting that the companies fortunes are going to get worse as they fail to meet profit expectations, the Mercury News$ reports.
6. Secretary of State Debra Bowen illegally blocked thousands of low-level felons from voting, the Chron reports, citing a new ruling from an Alameda County Superior Court judge.
7. And scientists examining West Coast kelp say they still have found no evidence of radiation from the Fukushima nuclear disaster in 2011, the LA Daily News reports (via Rough & Tumble).