Surely our
San Francisco International Film Fest guide
as you all booked for next weekend, but what are you going to do in the meantime? We've got you covered: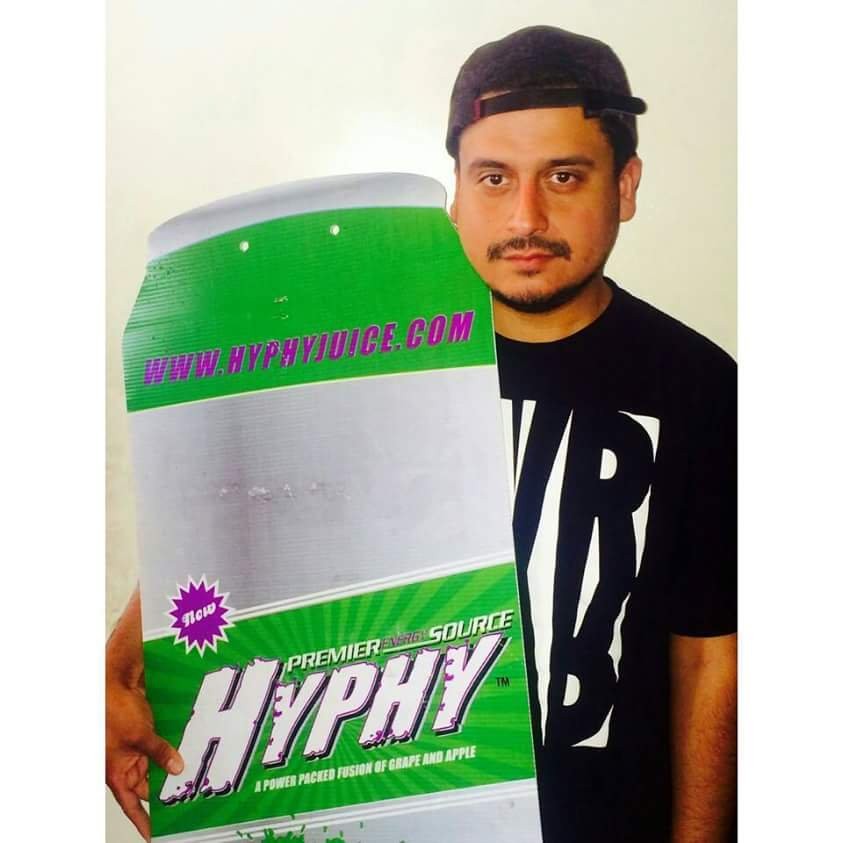 Going Outrageously Dumb
Remember clubs with discriminatory dress codes such as "no baggy clothing?" Well, times are finally changing. For the latest party that blogger-promoter Cami Ramos is throwing at Omiroo, the 15th Street art gallery at the epicenter of the Second Saturdays art walk, guests will be strongly encouraged to don their size XXL white T-shirts (the kind you'd get from the liquor store). That's because the theme of the party is Going Outrageously Dumb — a time warp into the mid-2000s, celebrating hyphy culture. And the best-dressed person will get free drinks all night, so dust off that case of Hyphy Juice energy drinks and don't forget your Mac Dre tall tee. DJs Sad Andy, Neto 187, and Solstice will be behind the decks, and to whet your palette, they'll be dropping hyphy-era mixes on SoundCloud all week.
— Nastia Voynovskaya
Fri., April 15, 7-11 p.m. Free.
[jump]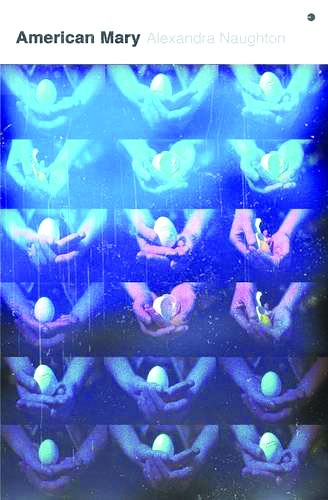 American Mary Release Party
Alexandra Naughton is known for uncomfortably honest, often diaristic poetry about contemporary life that probes into concepts like the performance of self and the complicated boundary between wanting to be loved and wanting to be used. Her new novel is American Mary, a lyrical, melancholic narrative about desire. To celebrate the release of the book, which was published last month by Civil Coping Mechanisms, Naughton is putting together a public living room soiree in the residence of Oakland poet Cassandra Dallett (2465 26th Ave., Oakland) on April 16. The party, which starts at 5 p.m., will feature readings from Naughton, Dallett, and fellow poets Paul Corman-Roberts, Joshua Kent Fowler, Zack Haber, and Kate Robinson, among others. Naughton also promises music, food, dancing, and of course, copies of her new book.
— Sarah Burke
Sat., April 16, 5 p.m. Free. TheTsaritsa.Tumblr.com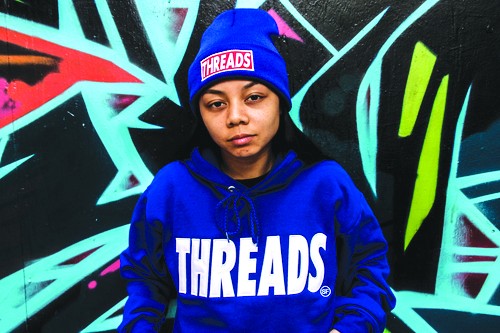 All Vibes
Cousin duo Mamou Kilambi and Odilcia Balondola started their blog Nook and Kranny (NookAndKranny.com) as a way to cover Bay Area arts and music happenings from a youthful lens. Now, they're taking their platform from URL to IRL for All Vibes, their latest music showcase. The Sunday evening show takes place on April 17 at Ashkenaz in South Berkeley and features rappers Fabes, J. Lately, Babii Cris, Clyde Shankle, Honey Gold, and Zee Will. These up-and-coming artists share a common emphasis on lyrical hip-hop, and have recently been getting buzz in the local scene. J. Lately recently finished touring to promote his album, the underdog ode Let's Just Be Friends. Meanwhile, Clyde Shankle is a member of the hip-hop group Down 2 Earth with Dayvid Michael and Azure, and the trio is currently in the studio working on a follow-up for last year's excellent Wildfire. Babii Cris, a versatile MC and producer, is getting ready to drop her newest project next month, as well.
— N. V.
Sun., April 17, 6:30 p.m. $5 before 8 p.m. NookAndKranny.com
Sights and Sounds of East Oakland
"What does East Oakland look and sound like through the eyes and ears of its artists?" That's the question at the core of Sights and Sounds of East Oakland, an upcoming free event put on by KALW. The afternoon of performances, which will take place at Odell Johnson Performing Arts Center at Laney College (900 Fallon St., Oakland) on Sunday, April 17 at 3 p.m., will feature live storytelling by Oakland Voices' citizen journalists, plus musical and dance performances by youth performers Young Gifted and Black, the famous turfing crew Turf Feinz, Danza Azteca performer Calpulli Coatlicue, and the eight-piece Afro-Colombian dance music band La Misa Negra. The audience will hear from Brittani Sensabaugh, an East Oakland native who has traveled the country documenting Black communities and listening to stories from residents therein. The event will also feature visual art from Ajuan Muance, who makes comics about Black life in America, and Chamuco Coretez, a Chicano tattoo artist from East Oakland.
— S.B. 
Sun., April 17, 3 p.m. free. 
SightsAndSoundsLive.org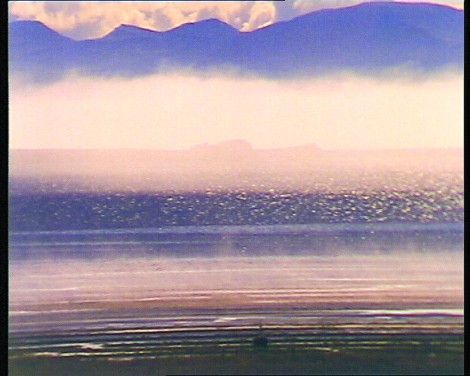 Elemental Forces: Water Signs
On Sunday, April 17, Pro Arts Gallery (150 Frank H. Ogawa Plaza) will be christening its newest programming series, Pro Arts Cinema Matinees, with a sort of baptism. The free series will be curated by Oakland filmmaker, archivist, and Black Hole Cinemateque founder Tooth and will feature screenings of experimental and alternative films supported by discussions with the filmmaker, artist, or curator. The first event, entitled Elemental Forces: Water Signs, will showcase two cinematic water rituals by filmmakers Peter Hutton and Will Hindle. Described by the gallery: "As California begins our hopeful emergence from years of historic drought into the embraces of the seasonal deluge, we take time to look at the work of two filmmakers who cast their lens to the realms of the aquatic with different meditations on the elements as both a chaotic and ordering force." Hutton's piece, Skagafjörður, pairs landscape shots of northern Iceland with images of the Hudson River. Meanwhile, Hindle's film Watersmith focuses on the freedom of bodies moving through water, as if flying. Both films will be shown on 16mm prints provided by the Canyon Cinema Foundation.
— S. B
Sun., April 17, 2-4 p.m. ProArtsGallery.com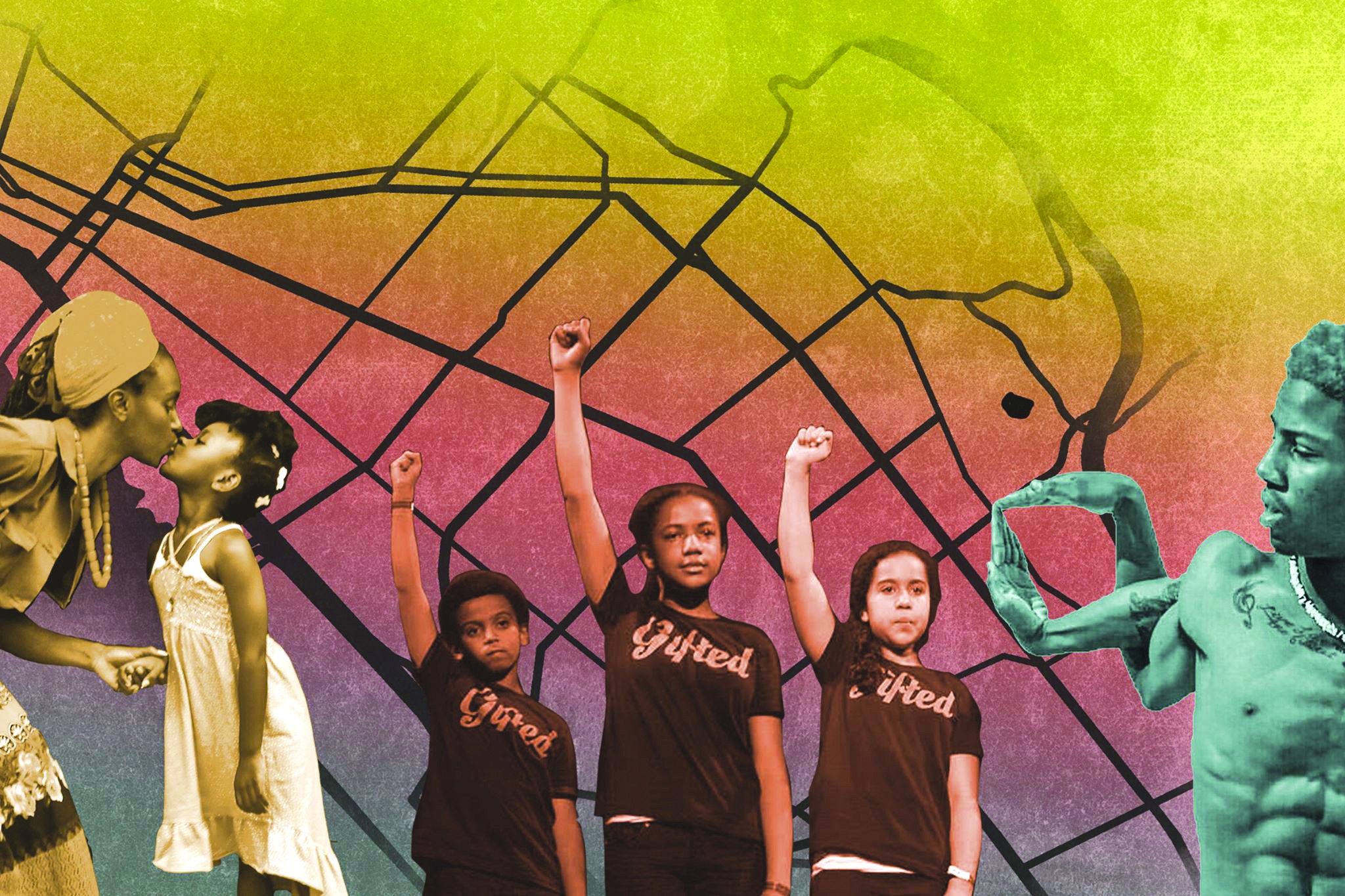 A Capella — Our Bodies Sing
The Oakland Ballet Company's spring 2016 season, entitled A Capella — Our Bodies Sing, aims to pair the beauty of the human voice with the grace of the body. The program features Bay Area choral groups the Berkeley Chamber Singers, the women's early music ensemble Vajra Voices, and members of the Oakland gospel choir Nona Brown and the Inspirational Music Collective. Set to the timbre of their voices will be world premieres of newly-commissioned dances by acclaimed choreographers Val Caniparoli, Janice Garrett, and Charles Moulton, as well as the West Coast premiere of a recent work by Oakland Ballet's artistic director Graham Lustig. Performances will take place April 14 through 16 at the Malonga Casquelord Center for the Arts (1428 Alice St., Oakland), April 21 at San Francisco's Brava Theater (2781 24th St.), and April 23 at the Reed L. Buffington Performing Arts Center at Chabot College (25555 Hesperian Blvd., Hayward).
— Sarah Burke
April 14-23. $20–$50. OaklandBallet.org

If your pockets are feelin' light and you're still yearning for more suggestions, we've got a ton, and these ones are all
FREE!
We're Hungry: Got any East Bay news, events, video, or miscellany we should know about? Feed us at
[email protected]