Five ways to live your best life this weekend: 
The Future of Hip-Hop: America's Newest Indigenous Art at Impact Hub
As hip-hop evolves from a marginalized art form to a hugely profitable, global market, many different debates have arisen among those invested in the music and culture. While some people believe that mass-marketed rap is in opposition to hip-hop's original role as a vehicle for social resistance, others question whether a new crop of hugely popular white rappers are removing the genre from its cultural context (much like what happened to rock'n'roll sixty years ago). Meanwhile, others are merely sitting back and watching as hip-hop's influence reaches the most privileged corners of society, including Fashion Week and the White House. Ensemble Mik Nawooj, an East Bay hip-hop orchestra, and the nonprofit Hip-Hop for Change are hosting a free conference at Impact Hub called The Future of Hip-Hop: America's Newest Indigenous Art to explore questions about where hip-hop culture is headed. Speakers include JooWan Kim of Mik Nawooj, Khafre Jay of Hip-Hop for Change, Davey D of KPFA's Hard Knock Radio, graffiti artist Ernest Doty, dance crew Mix'd Ingrdnts, and more.
— Nastia Voynovskaya
Sat., Aug. 13, 7:30-11:30 p.m. Impact Hub (2323 Broadway, Oakland). Free. Oakland.ImpactHub.net
[jump]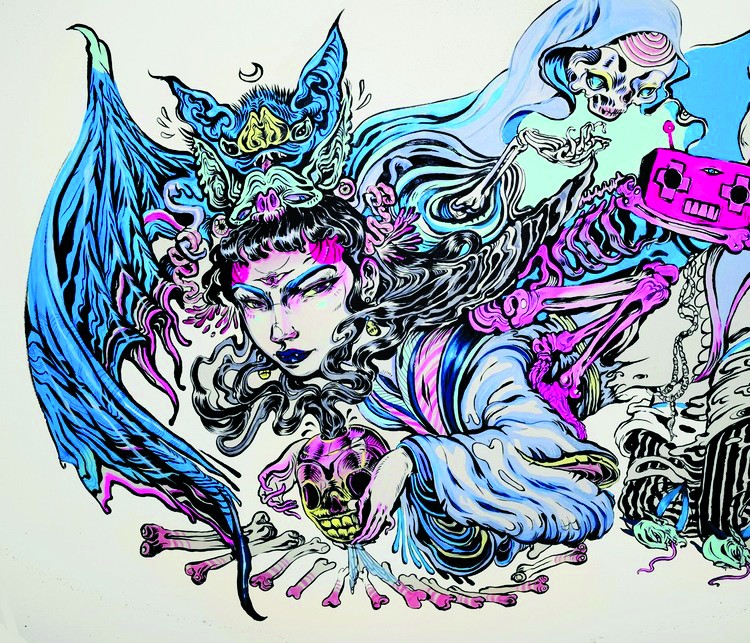 2nd Annual 4%ers Exhibition at Athen B. Gallery 
Although many of us like to posit Sigmund Freud as the most offensively sexist social "scientist," many who came before him proposed theories perhaps even more cringeworthy than penis envy. In fact, the term "hysteria" originated because Hippocrates was attempting to correlate nervous disorders with having a restless and sexually frustrated uterus. Although these theories influenced perceptions of female sexuality throughout history, they're nothing short of hysterical today. In a celebratory nod to changed perceptions, eighteen women will be displaying work that redefines hysteria from a female perspective at Athen B. Gallery (1525 Webster St., Oakland) through September 2. An opening reception will be held on Saturday, August 13, at 7 p.m. The show is curated by Rachel Ralph — former curator of the recently shuttered Fecal Face Gallery in San Francisco's Mission district — and is titled in reference to the 96% of space in modern art institutions that is typically taken up by male artists.
— Anna Nolan 
Sat., August 13. 7 p.m. Free. AthenBGallery.com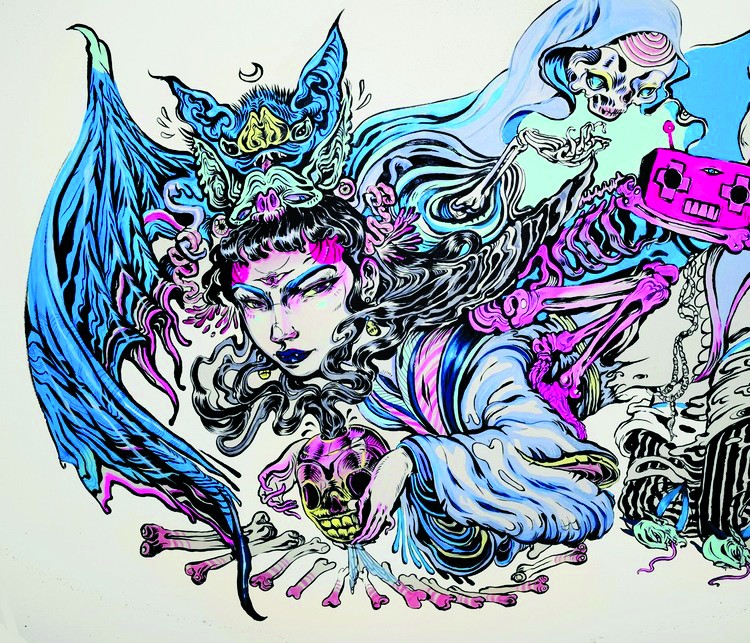 Umami Mart's Fourth Annual Matsuri Festival 
Japanese gift store-slash-convenience store Umami Mart has been known to throw unusual parties that show off its cultural roots and edgy, Oakland style — think cobbler-themed parties, artisanal sake tastings, and Girl's Day events featuring traditional doll displays. This year, Umami Mart celebrates its fourth birthday with: Japanese snacks by the Ramen Shop; ceviche by Casa de Kei; chicken kara-age by pop-up favorite Abura-ya; sticky chicken wings and shanghai lumpia by seasonally focused FOB Kitchen; and The Trappist. Coedo Brewery's special edition tsuyu saison, brewed with Japanese plums and perilla, will be available to wash all that umami down, and Emeryville Taiko and J-pop-spinning DJ Chungtech will keep your ears pricked. In partnership with the Oakland Beer Festival.
— Cynthia Salaysay
Saturday, August 13th, Noon–5 p.m., admission is free. Umamimart.com
Don Reed's East 14th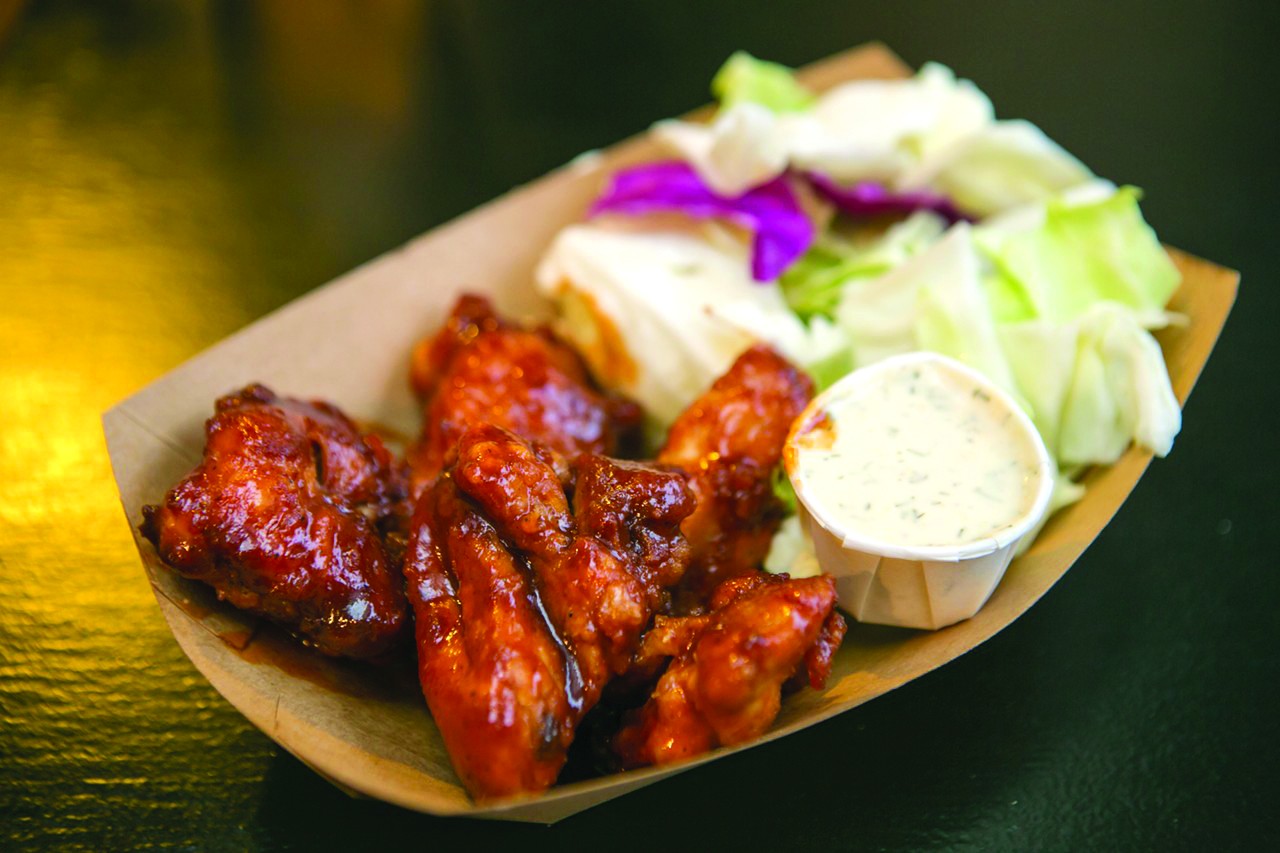 When Don Reed was growing up in Oakland in the 1970s, under the supervision of a mother who was a Jehovah's Witness and a father who was a pimp, he likely didn't anticipate that one day he would convert his irregular teen years into a one-man-show. But he's done just that in East 14th, a performance that will grace the stage of The Marsh (2120 Allston Way, Berkeley) every Saturday at 5 p.m. and every Sunday at 5:30 p.m. through August 21. The performance, which debuted in 2008, has since received critical acclaim as it's bopped around the U.S., proving that one-man-shows — although a seemingly dated form of performance — are capable of achieving a personal intimacy not present in other contexts. Attend to be delighted and entertained by a view of Oakland with both striking differences and similarities to the Oakland we experience today.
Through August 21. $20- $100. TheMarsh.org
— Anna Nolan
Through August 21. $20- $100. TheMarsh.org

Disruptus
At the center of
Disruptus
, there's a massive tile painting of Pussy Riot — the Russian feminist punk rock protest group — in action, yelling in the street with their fists in the air. Nearby, stands a towering pink cage in the shape of a grenade with an explosion of crows emerging from it. Both the painting and the sculpture are collaborative pieces by Christa Assad and Kevin Wickman, just two artists in the group show at Vessel Gallery (471 25th St., Oakland). The exhibit is about the changing landscape of Oakland, with a specific focus on the notion of disruption as it's used by both Silicon Valley tech companies in corporate vernacular and the activists attempting to take them down. The name for the show comes from an essay by artist and theorist Dr. Ian Alan Paul, which Vessel has turned into a poster that's free for viewers to take home, so that the show can keep inspiring outside of the gallery.
— Sarah Burke
Through August 27. Free. Vessel-Gallery.com
If your pockets are feelin' light and you're still yearning for more suggestions, we've got a ton, and these ones are all
FREE!
We're Hungry: Got any East Bay news, events, video, or miscellany we should know about? Feed us at
[email protected]