Witches, zombies, and ax murderers: your weekend of mischief is finally upon us! Everyone else, you're probably just trying to get drunk in a costume. Well, we've got a whole list of events that are perfect for facilitating that, and some more that tie in food, films, books and children. In fact, this time our recs run more than twice as long as usual because we want to make sure you have a frightfully fun weekend. Sorry trick-or-treaters, you're just going to have to take candy from the bowl left in the mailbox. 
Iceage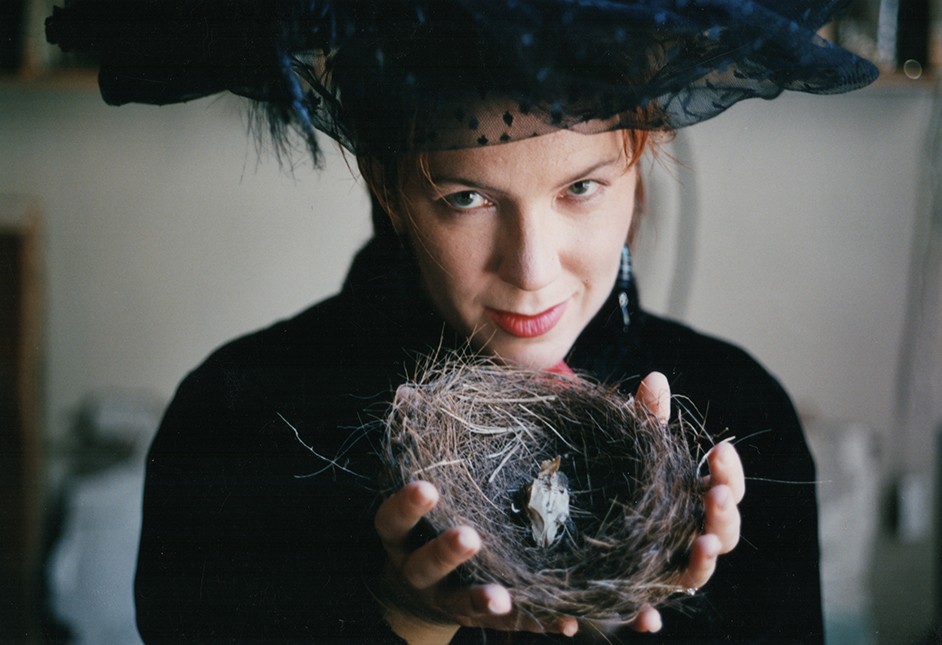 For its recently released third album, Plowing into the Field of Love, the Danish punk band Iceage first offered a music video for its song, "The Lord's Favorite." It features the band in a sleazy desert environment — a skuzzy Vegas-playboy aesthetic — while crazed megalomaniacal boasts top vaguely Western guitar leads at a rollicking cadence. The initial shock of "The Lord's Favorite" video is that it's funny, something that the dour foursome, which is prone to treating interviewers curtly and employing militaristic imagery, hadn't really done before. The next shock is that it's a great song — brisk, balanced, and facetious but not smug, with varied and expressive vocal delivery. Overall, Plowing into the Field of Love corresponds to the pleasing departure of "The Lord's Favorite." It's fitting, then, that the Danes, who play on Friday at the
Elbo Room
, grace San Francisco on Halloween to flaunt their new look. —
Sam Lefebvre
Friday, Oct. 31, 9 p.m. $13. Elbo.com
Total Trash Halloween Bash 
The annual Total Trash Halloween Bash, put on with 1-2-3-4 Go! Records, promises a high level of revelry this Halloween. The two-day lineup will feature local (and some not-so-local) garage bands dressed up as more famous musicians, complete with cheesy covers. This year, the event will haunt
Leo's Music Club
on Halloween night with Shannon & the Clams as Metallica, Hunx as "Gayracula," and Yogurt Brain as the Smashing Pumpkins. Saturday night, the event will move to Eli's Mile High Club with headliners Phantom Surfers. 
— Sarah Burke 
Both shows start at 9 p.m. and tickets are $20 at TotalTrashFest.com
[jump]
Trillaween
If you're searching for something more twerk-worthy, you'll want to creep up to trap warehouse party Trillaween at Oakland Terminal. DJs Motive, WilliMaze, Sake One, and Namaste Shawty will be mixing the beat. West Oakland rapper
Queens D.Light
and the flexible females of Body Waves dance group will also be performing live. For better or worse (depending on your age) this event is eighteen and up.
—S.B.
Friday, Oct. 31, 9 p.m. $10. Tickets here. 

House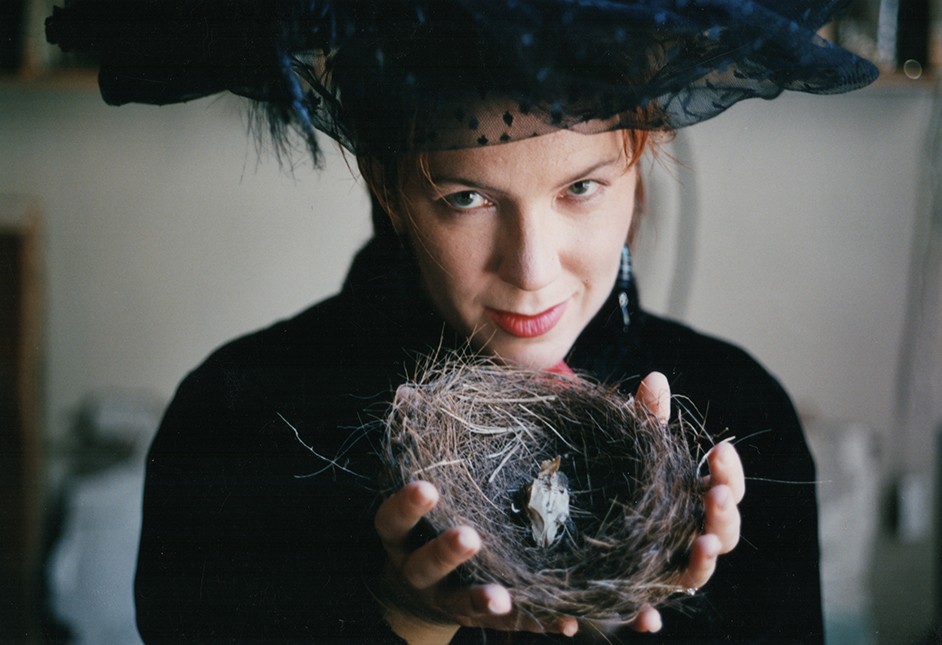 This Halloween,
The New Parkway
is playing
House
, aka
Hausu
, a Japanese horror cult classic from 1977. Directed by Nobuhiko Obayashi, the film follows a girl named Gorgeous whose summer vacation at her Aunt's goes gruesomely wrong. It offers the kind of retro, campy gore that can only be found in early Asian horror flicks — and this one comes complete with awkward animation, decapitated heads, and a furry white cat. (This year is also the tenth anniversary of the original Saw, so AMC Bay Street 16 and UA Berkeley 7 will both be screening it for a week, including on Halloween night.) 
—S.B.
Friday, Oct. 31, 7 p.m. $8. TheNewParkway.com. 
Platform 13
Oakland also has some more traditional thrills to offer. Every year, Scare Co. transforms the historic 102-year-old
16th St. train station
into "Platform 13," a horrifying haunted-house-like experience filled with chilling stories of disappearing trains and dead passengers. There is a mix of related attractions to choose from, with tickets ranging from $5 for a quick scare to $36 for a round-trip ride. No matter how deep you go in, definitely expect to be startled by actors hiding in the shadows, and maybe bring an extra pair of underwear just in case.
—S.B.
Oct. 30-2,  opens at 7 p.m. ScareCoPro.com
Thriller Night!
If you'd like something family-friendly for Halloween,
Oakland Museum of California
has got you covered. It will be hosting Thriller Night!, a special Halloween edition of its Friday Nights series. From 5–9 p.m., the museum will offer a packed lineup of programs and treats. That includes the usual Friday Nights goodies, such as half-off gallery admission for adults ($7.50) and free for kids, gourmet food trucks from Off the Grid, and drink specials at the Blue Oak Beer Garden. For Halloween, the event will also include Dia de los Muertos crafts for kids, spooky story time, a Thriller dance lesson and live music.
—S.B.
Friday, Oct. 31. MuseumCA.org
Honey Soundsystem vs. Mighty Real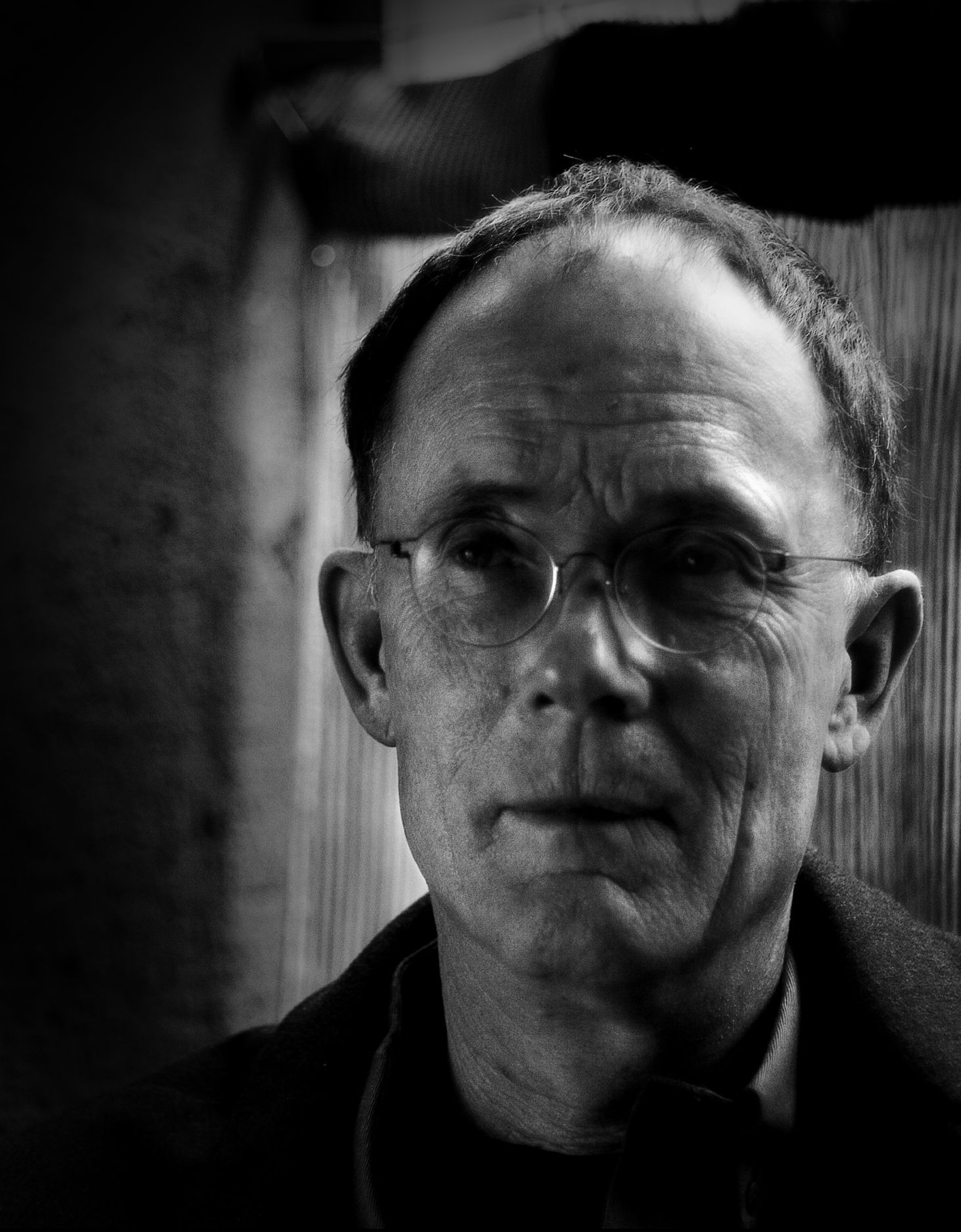 Last week, the Express covered the latest Bay Area Retrograde compilation, assembled and issued by Josh Cheon on his Dark Entries label ("
The Other Bart
," 10/22/14). Cheon isn't merely a record label operator, but his other role in music and nightlife illuminates part of what makes him adept at releasing vital titles. As a member of the DJ collective Honey Soundsystem, Cheon is also keenly aware of what sounds make a crowd move, emote, and reach the uninhibited ideal of a party. Furthermore, Honey Soundsystem is charitable, having recently committed $5,000 to the fundraising campaign for CounterPulse's new art and performance space. On Saturday at
Mighty
, Mighty Real DJ David Harness joins Cheon and the Honey Soundsystem crew to spin deep house and disco for the perfect Halloween weekend continuation event.
— S.L.
Saturday, Nov. 1, 10 p.m. $10-$15. Mighty119.com
Graveland
On Saturday night,
B4BEL4B
is turning itself into an eerie, immersive art installation. Heather A. Holton, cofounder of the gallery and event space, is presenting a Dia de Los Muertos Celebration called Graveland. Attendees will walk into a cemetery complete with tombstone installations, a photobooth with a large, mountable cross, and a wake. There will also be dance performances by the Booty Magic crew and sounds by Silver Shadows, Santoros, Gen Y, and more.
—S.B.
Saturday, Nov. 1, 7 p.m. $10 at the door. B4BEL4B.com


Dia De Los Muertos Halloween Party 
For those looking to pass off the kids to the neighbors and indulge in a fancy night out, Berkeley's La Botella Republic is hosting a Dia De Los Muertos Halloween Party from 9 p.m. till 2 a.m. The trendy wine bar, gallery, and event space will be pouring a Halloween-inspired flight of seven wines, and hosting specialty wine makers, including the man behind SLO Down Wine's "Sexual Chocolate." To pair, they'll be serving Mexican tapas and roasting corn outside. DJ Pat Lotilla of Brouhaha will be spinning, and photographer Jessica Hess — popular for her vibrant photorealistic oil paintings of Bay Area graffiti — will be showing her work. On top of that, diners can expect a costume contest. Tickets include dinner and drinks, and are $49 right now at
BotellaRepublic.com
, but will be double at the door. 
—S.B.
Murder is Served (With a Side of Kimchi)
In honor of Halloween, West Oakland's
FuseBOX
 offers further proof that murder is a dish best served cold — or perhaps drizzled with garlic-and-ginger infused olive oil and eaten with a side of kimchi. On October 31, guests at FuseBOX will enjoy dinner and a show, as Amanda Moody will be on hand to perform excerpts from her award-winning one-woman show Serial Murderess, which offers a glimpse into the mind of women who kill. As for dinner, chef Sunhui Chang's $45 prix-fixe will include such offerings as bone marrow prepared two ways, grilled octopus with cho jang, and a choice of three entrées: a monkfish and clam stew, rabbit barigoule, and a vegetarian option. A drink is included in the cost of admission. Reserve your seat by calling 510-444-3100.
— Luke Tsai
Friday, Oct. 31, 6:30-9 p.m. $45. FuseBoxOakland.com or 510-444-3100
William Gibson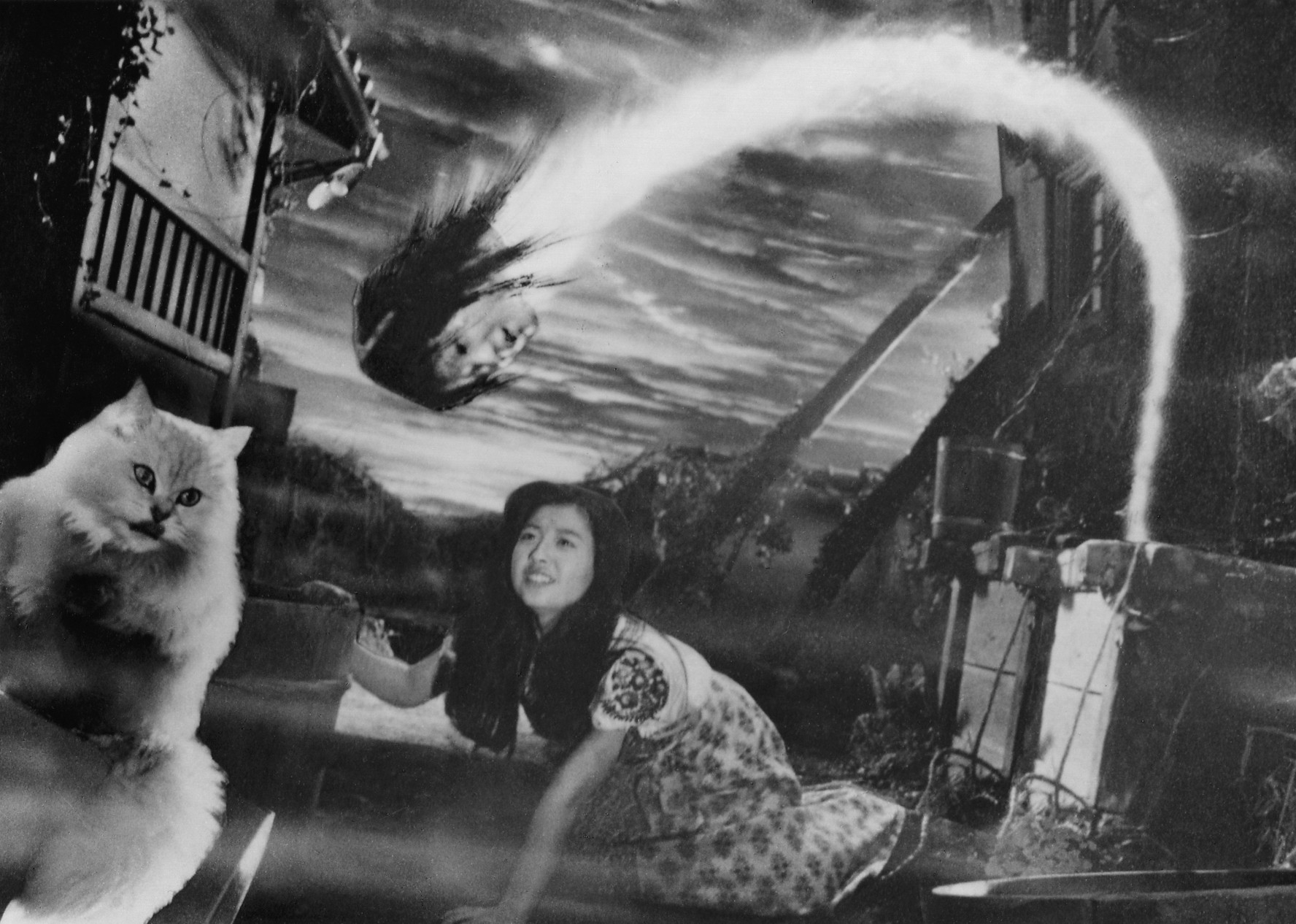 William Gibson is often credited with having predicted the internet before it was popularized. The
Neuromancer
(1984) author coined the term "cyberspace," and described virtual environments and cultural phenomena (such as reality television) at a time when they were merely sci-fi fantasies. Gibson is a cyberpunk and speculative fiction icon, with three trilogies under his belt and an enormous cult following. This week, he is releasing his first book since 2010,
The Peripheral
. It's a work of near-future fiction that takes place in two time periods, following two professional video game players, who, of course, are somehow also involved in the black market. Another given is that it's a grim cultural critique, dissecting economic inequality by throwing it into the future, but keeping it contemporary enough to tether it to reality.
Diesel, A Bookstore
will be hosting a Halloween party — complete with costumes — to celebrate his new release and the thirtieth anniversary of
Neuromancer
. Gibson will discuss the book and sign copies. For all of you cyberpunk nerds hiding out there, this could be the perfect opportunity to dress up as your favorite Gibson character around people who will actually get it. That, and finally meet a literary legend.
—S.B.
Friday, Oct. 31, 7 p.m. Free. DieselBookstore.com


If your pockets are feelin' light and you're still yearning for more suggestions, we've got a ton, and these ones are all 
FREE!
We're Hungry: Got any East Bay news, events, video, or miscellany we should know about? Feed us at
[email protected]