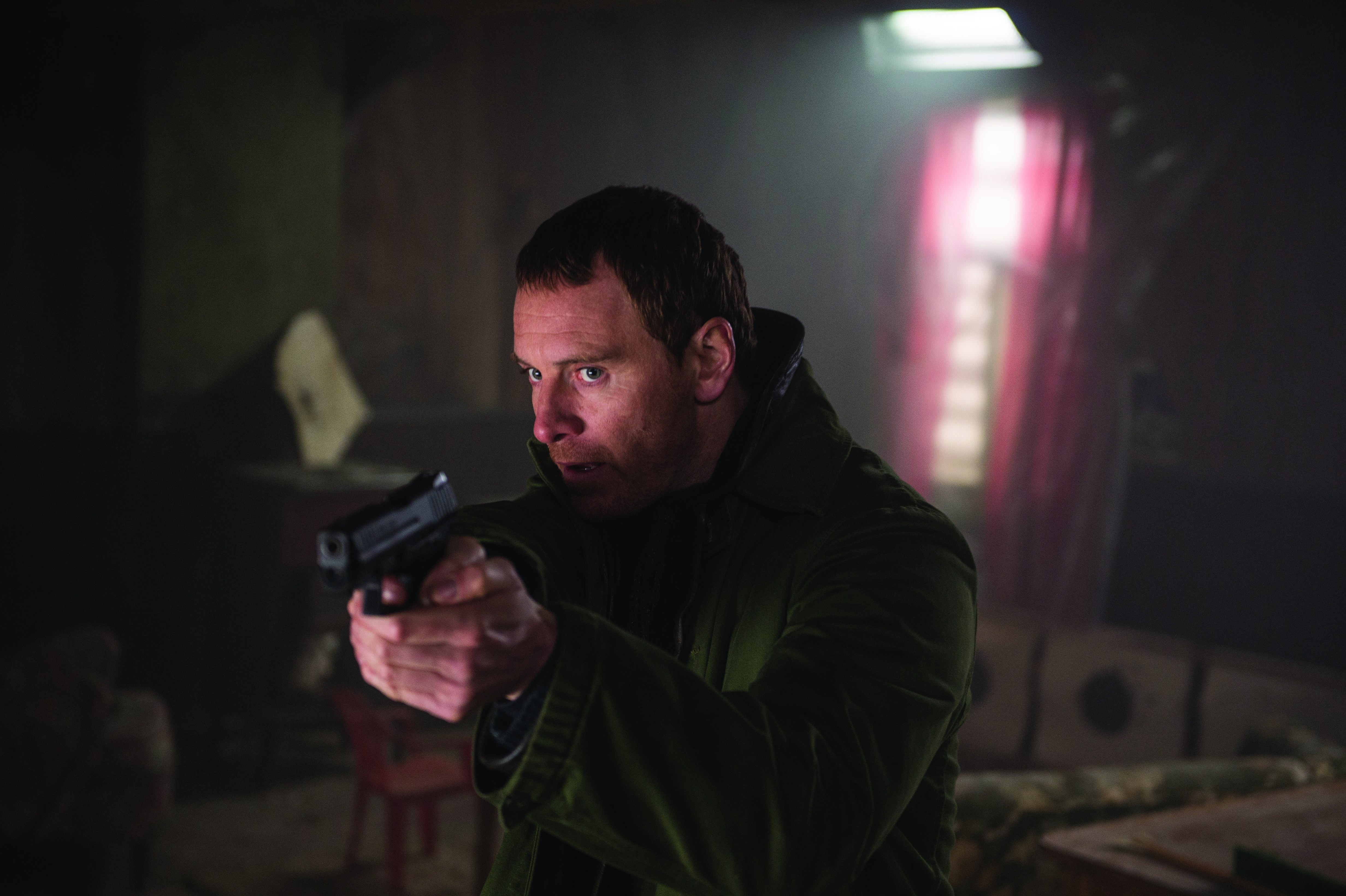 Michael Fassbender in The Snowman

A mad serial killer is terrorizing Norway in filmmaker Tomas Alfredson's The Snowman. But while that's going on, the haphazard screenplay — adapted from thriller author Jo (Headhunters) Nesbø's novel by a squad of scenario surgeons, including Peter Straughan (Tinker Tailor Soldier Spy), Hossein Amini (The Two Faces of January), and Søren Sveistrup — is busy terrorizing everyone involved, from the director to the actors to the audience. There are writing problems. By the time the situation finally gets put on ice we're happy to be 5,000 miles away.
The killer is in the habit of slicing up his victims, mostly female, and rearranging the pieces. We know he's a man because the story opens with a flashback of a boy witnessing his family violently disintegrate. But really almost every character in the movie seems fully capable of cutting off human heads and sticking them onto snowmen. Perhaps most suspicious of all is police detective Harry Hole (Michael Fassbender), a remorseful alcoholic divorcé who sleeps on park benches. In the winter. In Norway. His Oslo PD partner (Rebecca Ferguson from The Girl on the Train) is a bit emotionally torn up herself. The cops are just as sinister as the suspects. Everyone in this movie is guilty of at least something.
The production wastes considerable money on unhinged-looking character actors with five minutes of screen time. Is that really former pretty boy Val Kilmer as a sloppy drunk? Chloë Sevigny portrays chicken-chopping twin sisters. J.K. Simmons' Scandinavian accent is, uh, quite interesting in his role as a perverted tycoon. Toby Jones, Adrian Dunbar, Jonas Karlsson, and David Dencik add their odd physiognomies to the mystery. The only character we feel sure could never be connected to the killer is Harry's ex, Rakel (the always pertinent Charlotte Gainsbourg). The fiend only vamps on bad mothers, and Rakel is a caring, nurturing one. That's about the level of psychology we're up against here.
Filmmaker Alfredson had the look of a champion when he first burst onto American screens with the Swedish-language young vampire chronicle Let the Right One In, then with the suitably wry John le Carré adaptation Tinker Tailor Soldier Spy. Both of those had advantages The Snowman glaringly lacks: intelligent dialogue, a coherent narrative, and convincingly drawn characters. This putatively tense crime story melts before our eyes. Please inform Frosty.
The Snowman
Directed by Tomas Alfredson. With Michael Fassbender and Charlotte Gainsbourg. Now playing.