Alright, East Bay, here's your weekly roundup of food and drink news:
San Leandro-based specialty-food chain A.G. Ferrari Foods declared bankruptcy earlier this week, citing rising costs and a still-slow economy. The chain's Solano Avenue store closed on Sunday night; the Sunnyvale store shuttered shortly thereafter. According to a story in yesterday's Chron, the 92-year-old company isn't necessarily planning on closing all of its eleven remaining stores, but is in the process of renegotiating its leases and reorganizing its finances.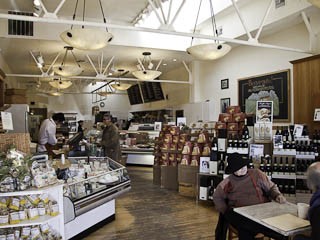 SolanoShop.com
It's been real, A.G. Ferrari
According to SFoodie, Eastlake will soon be getting a new gourmet take-out spot, Berlyn's Gourmet Eatery, helmed by Dontaye Ball and Larry McClendon. The restaurant will have limited seating and will serve sandwiches, salads, and the like, in addition to a daily specials menu and soul food entrees like gumbo and jambalaya. According to McClendon's Twitter feed, Berlyn's is set for a soft opening next week, while SFoodie indicates it'll open officially on April 23.