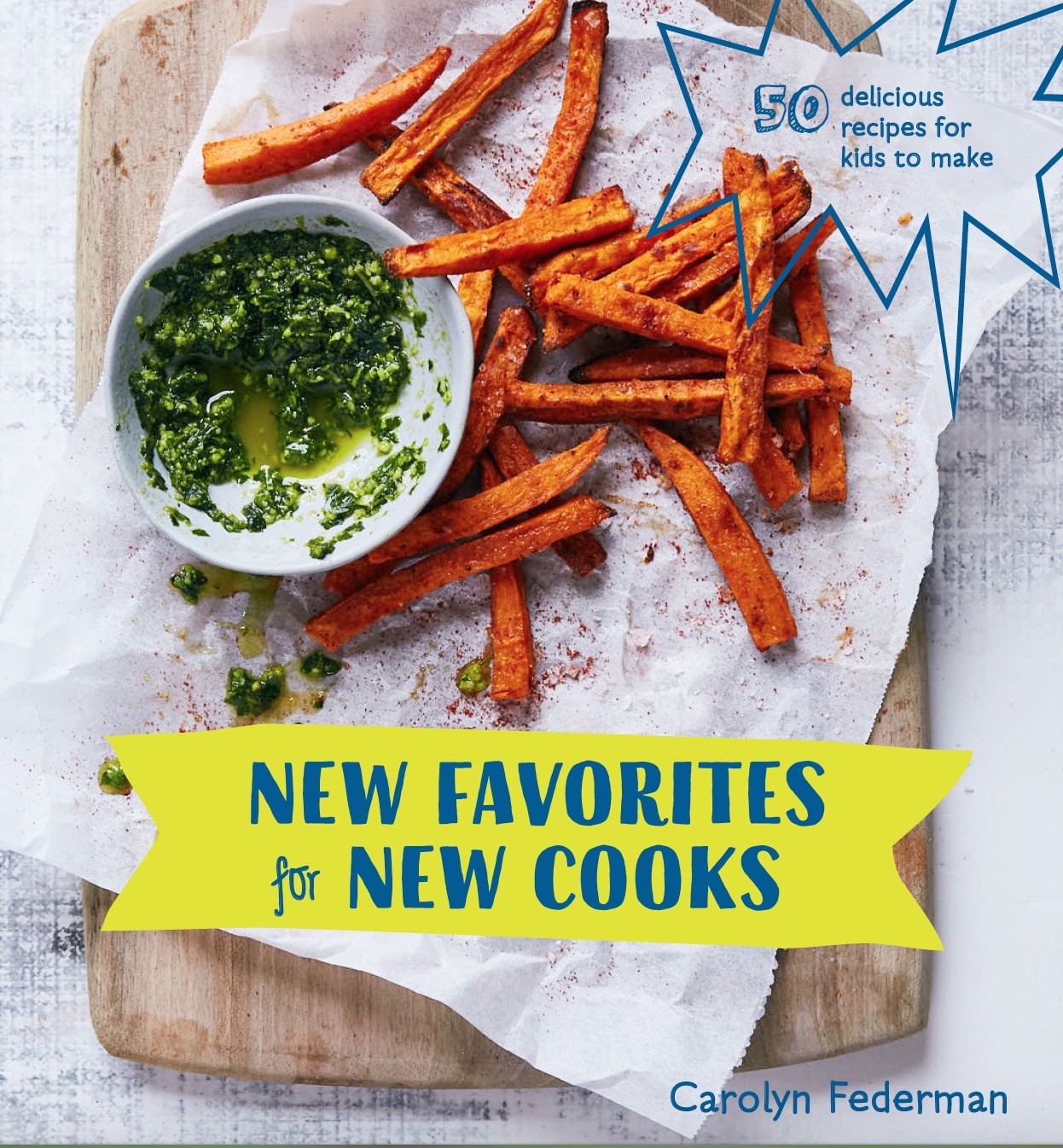 Berkeley food educator Carolyn Federman has published her first cookbook, New Favorites for New Cooks, out Mar. 20 on Ten Speed Press.
In 2014, Federman launched The Charlie Cart Project, a mobile kitchen and nonprofit, in Berkeley. At a certain point, she realized a cookbook would be a great extension of the program — something for parents to take home and continually cook from with their kids.
The result is a compact, colorful, and playful collection of more than 50 simple recipes that kids could prepare on their own. But it's not full of stereotypical kid food, either. Think along the lines of pan-fried flatbreads with spiced butter, mini meatballs with tomato sauce, and sausage-white bean soup — and Federman says most recipes are suitable for kids 8 and up to try solo.
That's partially because New Favorites includes detailed, basic tutorials on subjects like knife safety as well as an immensely helpful glossary in the back. To make sure the book was truly friendly for all ages, Federman got almost 30 children and teens to test the recipes.
"What I learned was kids want you to be really specific, and I think this is where a great adult cookbook really differs from a great children's cookbook," she said. "An adult's might say, 'Add a little salt.' Kids want to know exactly how much."