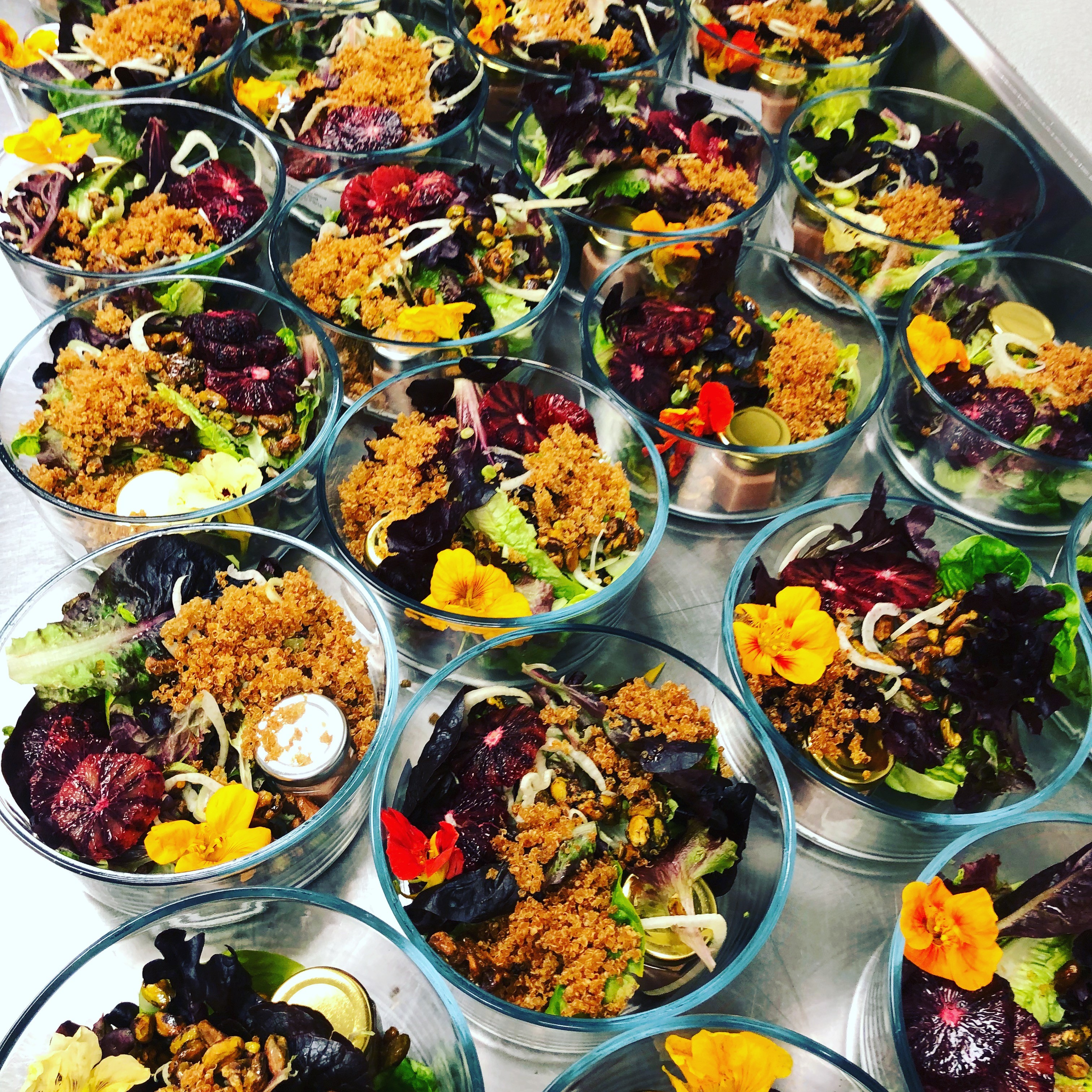 The Bay Area is swimming in food delivery startups, but
Oakland's newest entry, the all-vegan Planted Table, may be the first one
that's zero waste.
Meal delivery services and food kits often involve loads of plastic containers and trash. Planted Table avoids wastefulness by delivering meals entirely in glass, picking up and washing dirty containers every week.
The business launched earlier this year out of Encuentro, the former Jack London district vegan wine bar that now operates on a pop-up basis. Sisters (and vegans) Lauren Mahlke and Megan Scott got the idea after Mahlke, a chef, started catering meat-free events for Scott, who worked in public relations. Scott said folks would always comment afterwards on how delicious the meal was and how they wished Mahlke could cook for them all the time. Last fall, Mahlke and Scott finally sat down and drafted a business plan.
"We can help more people go plant-based who don't know how," Scott said.
With Planted Table, folks sign up for a regular meal plan. There's a wide range of options suitable for single folks or families of up to four — individual meals range from $7 to $13 each. In addition to lunches and dinners, subscribers can add on smoothies, desserts, and kids' meals.
Planted Table's other unusual aspect is that they keep a plant-based nutritionist on staff. She goes through the menu each week to make sure it's as nutrient dense as possible and is also on call for subscribers to ask any diet-related questions.
"For us, it's not just that people are buying food," Scott said. "They're investing in their health."