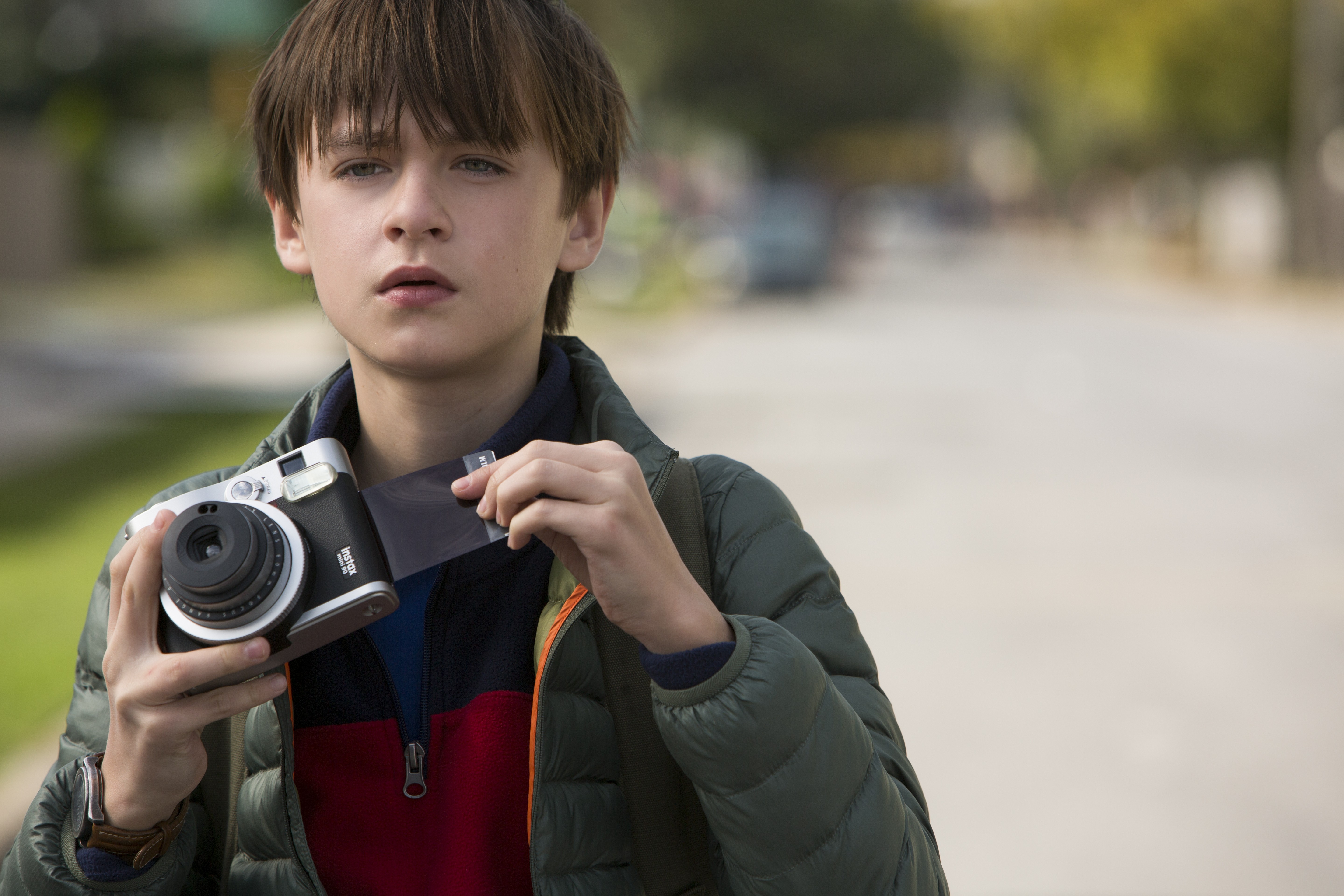 Please try to remain focused: Jaeden Lieberher in
The Book of Henry
In Colin Trevorrow's
The Book of Henry
, the title character (Jaeden Lieberher) is an eleven-year-old that behaves like a forty-year-old. That is only the first crime that director Trevorrow (
Jurassic World
) and writer Gregg Hurwitz commit against their audience, but it's not the last.
Spoiler alert: It's difficult to discuss exactly what's wrong with this annoying movie without giving away any of the numerous plot twists, so if you want to be surprised, please stop reading here.
A sweet sitcom about a precocious pre-teen boy, his none-too-bright mom (Naomi Watts), and his younger brother is one thing. The tragic story of a bright kid who dies of a brain tumor before he's had a chance to help his family with their finances is quite another. But the tale of a courageous kid trying to rescue the innocent girl next door (Maddie Ziegler) from the sexual advances of her policeman father (Dean Norris) is something else entirely. Trevorrow and Hurwitz dump these three plots into a blender, hit the "Liquefy" button, and serve it as a sundae. The cherry on top, I guess, is supposed to be Sarah Silverman as the mom's work buddy.
Imitation Spielberg, too sweet to be a thriller and too maudlin to be anything more than a misguided kid-flick placeholder in the career of the guy who is making the next
Star Wars
entry. A distant planet is the best destination for a talent like this, who fumbles away two worthwhile screen presences – Watts and juvie Lieberher – in a truly classic mishmash. Budding filmmakers, remember this rule: It's hard to build a family feel-gooder around a child-abuse case. In the best of all possible worlds, Henry might have grown up to be Ferris Bueller. As it is, the poor kid died in vain.