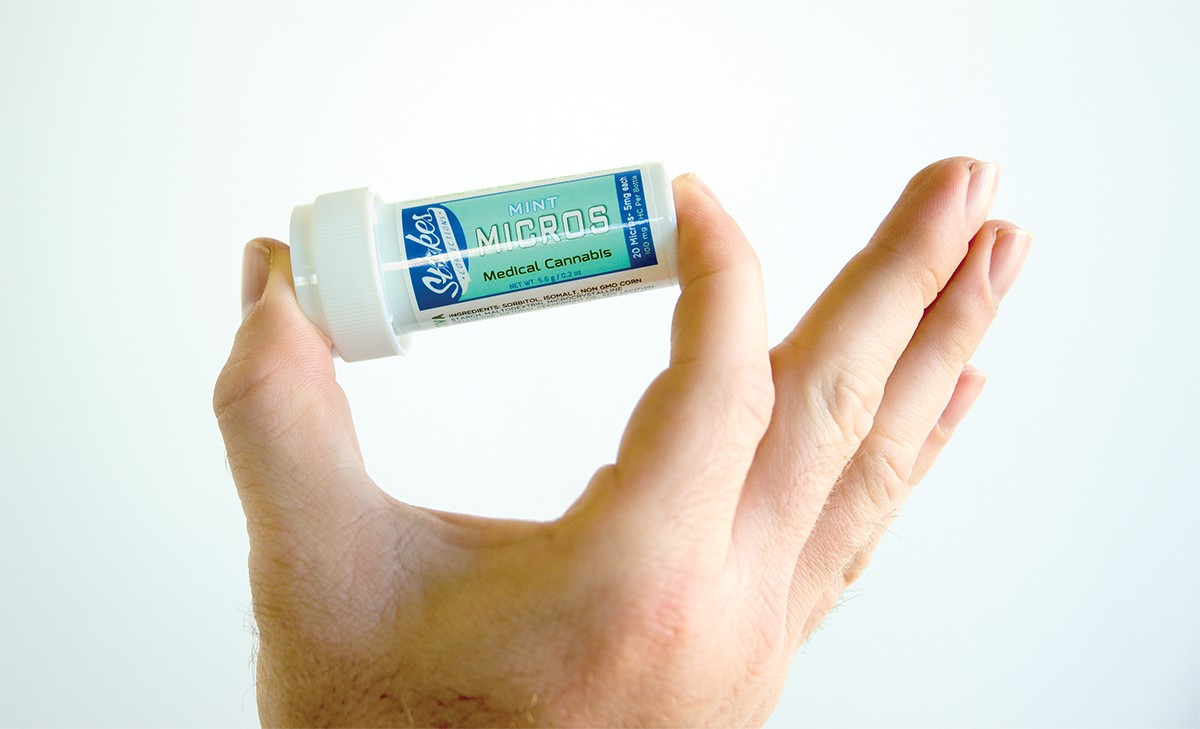 Microdosing is still up for debate, at least when it comes to cannabis. On one side, you have old-school hippies comparing it to the microdosing of mushrooms and LSD. On the other, folks who say it doesn't really work. Either way, it's likely microdosing is here to stay, and THC-infused edible manufacturers Stokes Confections has carved out a spot over the last couple years.
Stokes Micros come in a little tube that you can easily pass for some weird travel Tylenol container. Inside, you'll find 20 mints that each contain five milligrams of THC. When you pop the tube, you get a whiff similar to that of mint Altoids. There isn't a hint of weediness.
I ate five, or a quarter of the tube equaling 25 mg, still a fairly light dose. The sativa high has a nice and functional feel to it. For general daytime living it was cool. If I'm going to see Phish at Shoreline Amphitheater, I'd probably be opting for something in the 200 mg range.
Stokes Micros are certainly a good option for folks looking to spice up a mundane workplace without putting too much THC through their liver. I feel like the only way you'll get caught is by feeding half the bottle to your supervisor. Still, that's only 50 milligrams, so you're probably looking at a write-up and not a termination.
Learn more at GetStokes.com. Send us an email and we'll review your cannabis product: [email protected]