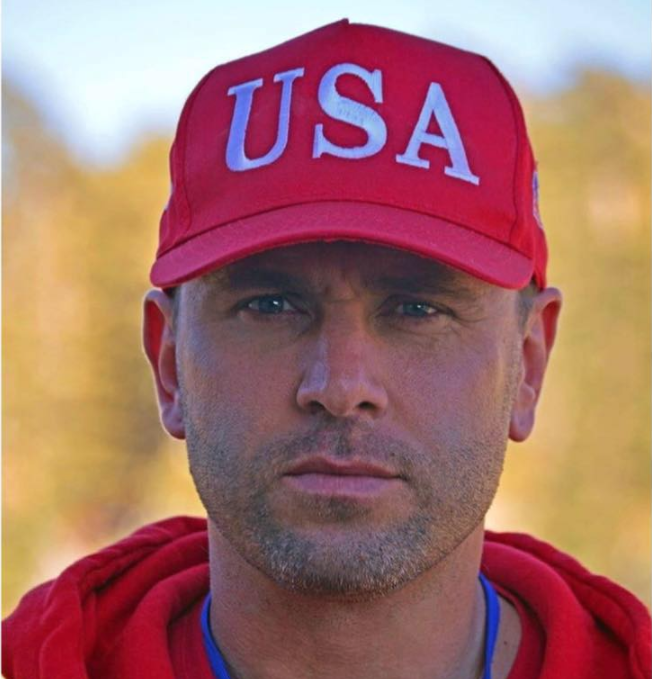 The Alameda County District Attorney filed a felony charge against Kyle Chapman yesterday for possession of a leaded stick. The charges stem from a melee between Trump supporters and anti-fascists in Berkeley on March 4. Chapman was seen carrying a long baton into several fights and was filmed cracking the weapon over the heads of a masked antifa and other counter-demonstrators.
Berkeley police arrested Chapman on March 4 for suspicion of felony assault. He was also arrested in Berkeley on April 10 after another fight.
If convicted, Chapman would be ineligible for probation and would have to serve time in state prison, as opposed to a jail sentence, due to his prior convictions.
According to charging documents on file in Alameda County State Superior Court, Chapman was arrested and convicted of felony grand theft in San Diego County in 2001 and received a prison term. He was also convicted of felony robbery in Travis County, Texas in 1993 and served a term in state prison. Alameda prosecutors are therefore charging Chapman under sections 1170.12(c)(1) and 667(e)(1) of the penal code.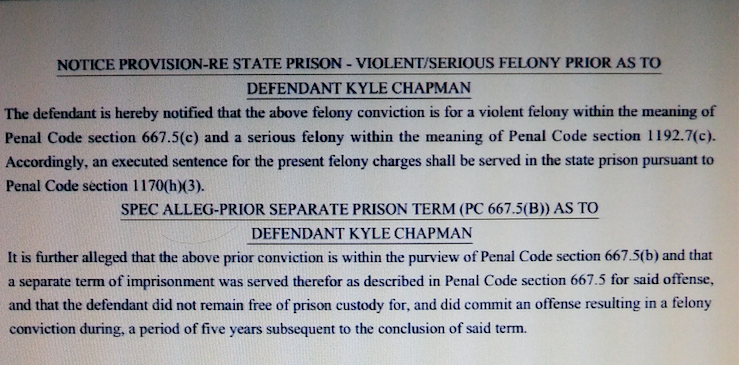 Following the March 4 attacks in Berkeley, Chapman was given the nickname "Based Stickman" by his followers in the white supremacist and pro-Trump movements. He's given speeches at white nationalist rallies, and become the subject of propaganda memes.
Berkeley police officer Darrin Rafferty wrote in court documents that Chapman was observed in several videos wielding the stick, but that "it was unclear if he hit anyone as the camera did not stay focused on him during the entirety of this altercation."
The
Express
reached out to Chapman for comment over Facebook, but he did not respond.
On Facebook, Chapman is listed as one of approximately 280 people who plan to attend
another right-wing rally in Berkeley on August 27.
 He has implored his followers to return to San Francisco and Berkeley, calling the East Bay city "the most important Battle ground in the country."