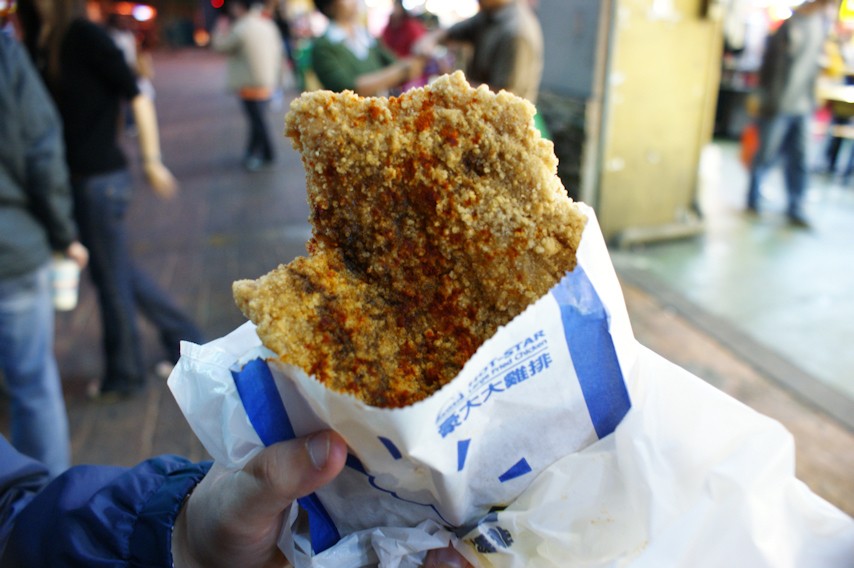 One of the most famous food destinations in Taiwan, Shihlin Night Market is a sprawling mass of street vendors selling the likes of stinky tofu, oyster omelettes, and bubble tea. The narrow alleys go on forever, and even over the course of several hours, it's impossible to taste even half of the offerings.


This weekend, an international chain will softly open its first East Bay shop that pays homage to that very night market: Shihlin Taiwan Street Snacks (2521 Durant Ave., Ste. E, Berkeley).


Shihlin Taiwan Street Snacks already has locations in Australia, Hong Kong, Indonesia, Malaysia, and Singapore. The Berkeley restaurant joins Milpitas as the second branch in the United States.


The menu is pretty short but the main attraction is, indeed, something that draws long lines at the Shihlin Night Market in Taipei: da ji pai, a whole, deep-fried chicken cutlet. On the menu, it's called XXL Crispy Chicken ($7.99) due to its giant size. Usually, it's prepared with pounded chicken breast, but Shihlin Taiwan Street Snacks also has a leg and thigh option. Ultimately, this dish is all about the satisfying, carnal crunch and salty/spicy balance. For more on Taiwanese fried chicken, check out this good explainer from former Express food editor Luke Tsai. Unfortunately, the only other spot to offer da ji pai, Oakland's Chick & Tea, has closed.


Other menu highlights include oyster mee sua (noodle soup with oysters), braised meat rice (otherwise known as lou ru fan, served with an egg and pickled vegetables), and sweet potato fries dusted with plum powder.


During the shop's soft opening on Saturday, Sept. 23, and Sunday, Sept. 24, folks will get a free drink — think winter melon tea or smoked plum juice — with the purchase of one XXL Crispy Chicken.
Shihlin Taiwan Street Snacks, 2521 Durant Ave., Ste. E, Berkeley,
(510) 529-4166, facebook.com/shihlinsnacksberkeleyca